I loved Anne & Sean's Wedding!  The whole day was fun and full of emotion, an old fashioned feel but a little bit funky.  Check out the previous post below for some more of the details.
We started the day at Anne's parents' house in Hingham while Anne was getting ready…
Ever since I got the new Totally Rad Actions Dirty Pictures, I've been able to use textures in my photos more and more.  I've been wanting to play with this for a long time, but TRA finally came up with a way to make it easy for me… I love that :)  I really liked this one with the full-blown texture.  It feels like a painting to me.  What do you think?  Do you like it better with or without the texture?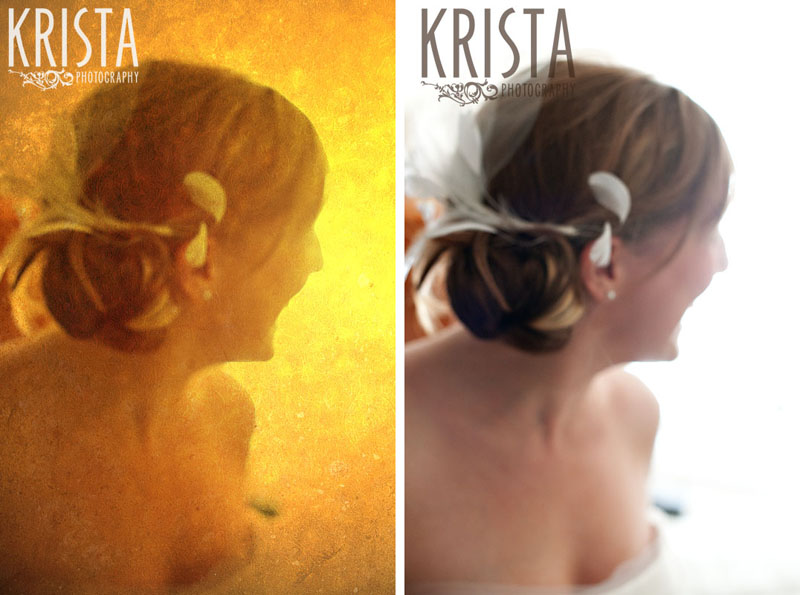 Shortly after Anne got ready, Sean came over to the house for a First Look.  When it came time for them to see each other, they really just wanted to have a private moment alone.  I waited in the stairway to capture them as soon as they came out.  It killed me to not get to photograph that moment, but I guess it's not ALL about the photos in the end ;)
We did get to capture everyone else's first look at Anne in her dress though!  My assistant, Elizabeth caught this shot of Anne's Dad and friend seeing her come down the stairs.  Priceless!
We shot few portraits in the beautiful light in the back yard before heading off to the wedding
Anne surprised Sean with a sign with their names on it at the theatre across from the Old Derby.  I loved his reaction when he saw it!!
Ah, the militiamen!  Such a cool touch to the day!
I love the contrast here…
Old Ship Church is one of the most unique churches I've ever shot in.  It's almost entirely wood everywhere, and really beautiful – and the pews are these boxes that you step into.  Totally interesting and different!
There were a lot of tears throughout the day
and a LOT of laughter!
sweet view, huh?
After the ceremony, the militiamen fired off a round from their muskets and lead everyone in a parade down the street to the Old Derby for the reception.
During the parade we ran across the street to take some portraits with the theatre sign
There were so many great toasts!
another great shot by Elizabeth
First Dance!
Near the end of the night, they were still having a great time and dancing up a storm!
Anne & Sean – thank you again for letting us be a part of your day!  We had so much fun, and just loved working with you and your family & friends.  It's always so nice to photograph an event where each and every guest truly loves and is so genuinely excited for the bride & groom!  I hope you enjoy years and years of that kind of happiness, and all sorts of laughter together!
To view more of my favorite images from this wedding, check out my flickr photostream!