In case you didn't know, aside from editing, blogging like crazy, booking weddings for myself, answering our new phone (holla), and fetching the occasional latte, I've been designing up a storm of albums over here! Lots of happy couples have walked away with some gorgeous albums over the past couple months!!  As far as we're concerned, the album is the whole point of having your wedding photographed!  It's the story book you'll share with your kids and grandkids someday, and it'll be what you snuggle up together on the sofa and look through on your 50th anniversary.  This is how we tell the story of your day and we work super hard to make it look and feel as much like you as your wedding did!
Here are a few of my favorite spreads from Katie and Mark's beautiful vertical 9×12 album that we just finalized and ordered! Woohoo! Katie wanted to incorporate her color scheme into their flush mount album, so I added in a few splashes of orange and blue throughout. I LOVE how this turned out!
Tara from Tada not only did amazing job on Katie's makeup, as you remember, she also designed their invitations and this monogram! We used it on the cover and here on the first page of the book. Thanks Tara!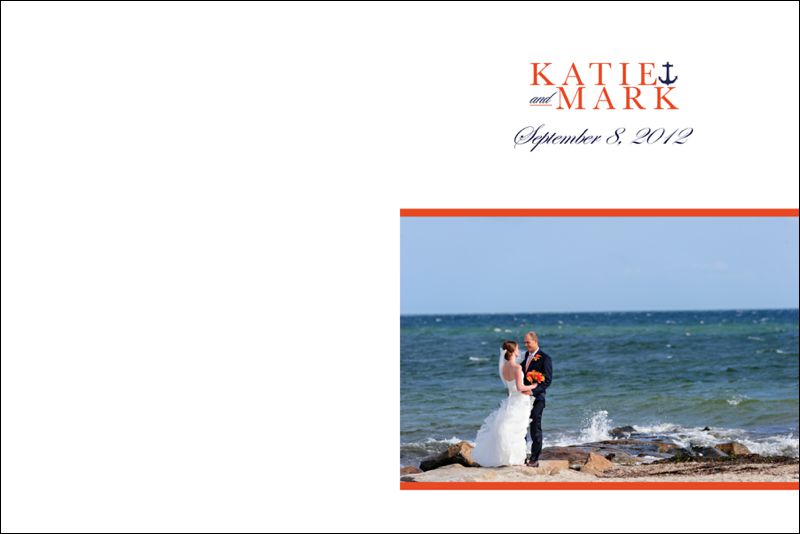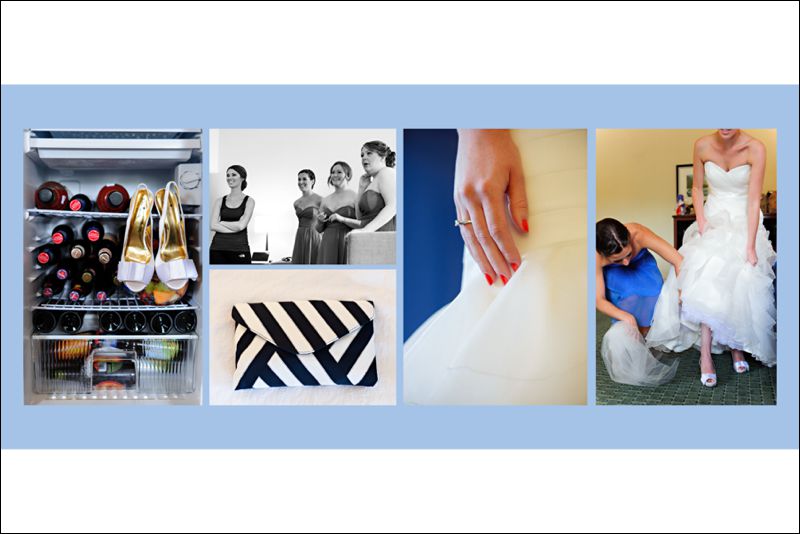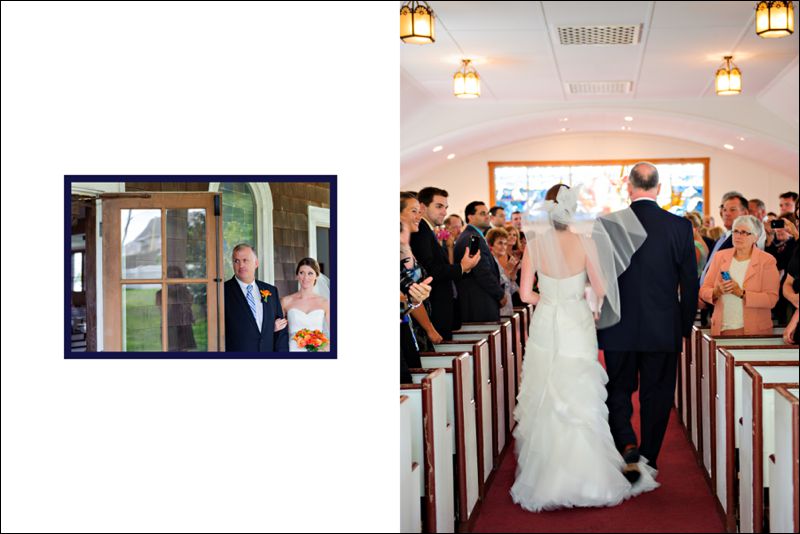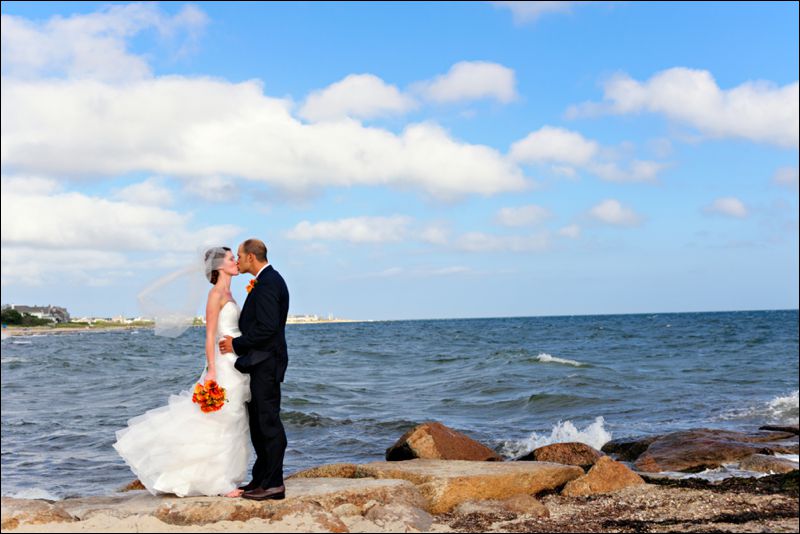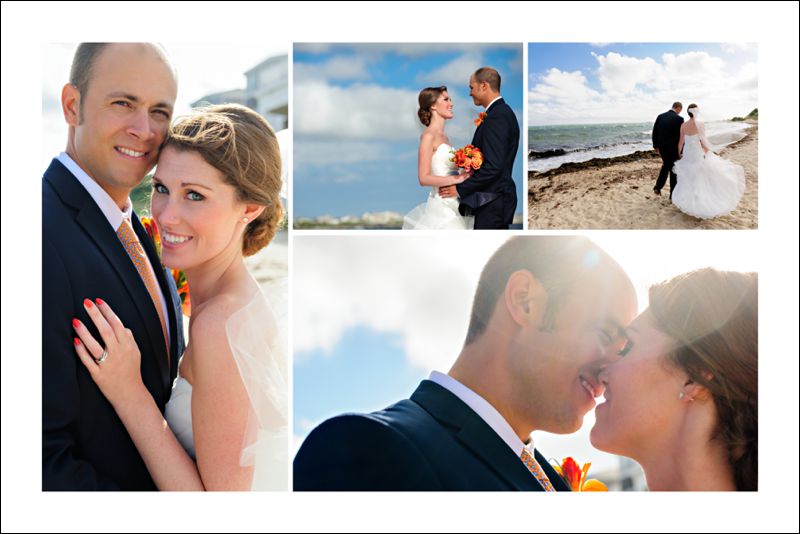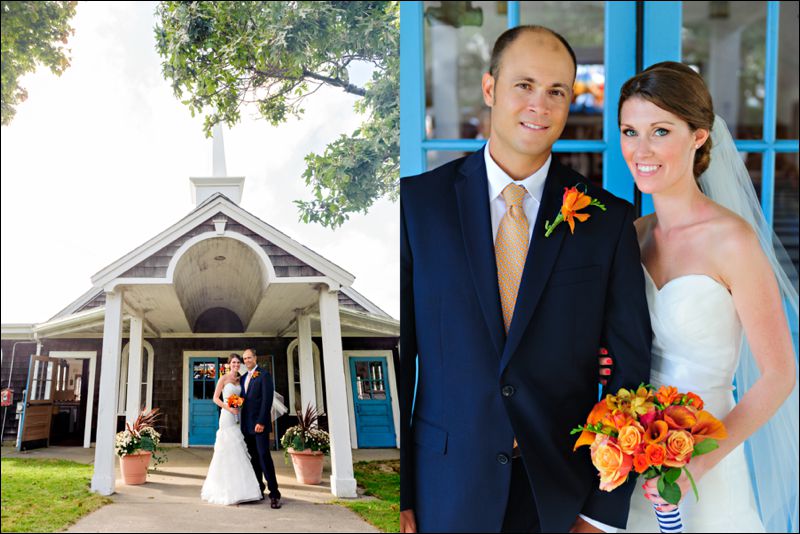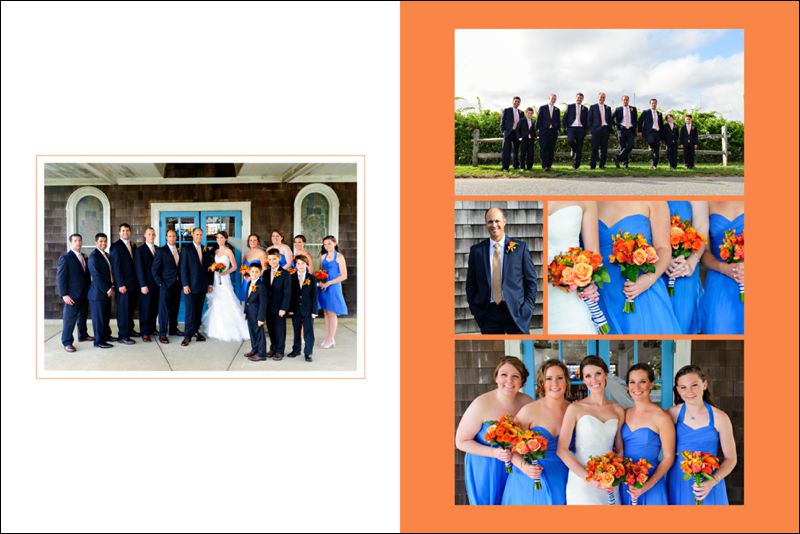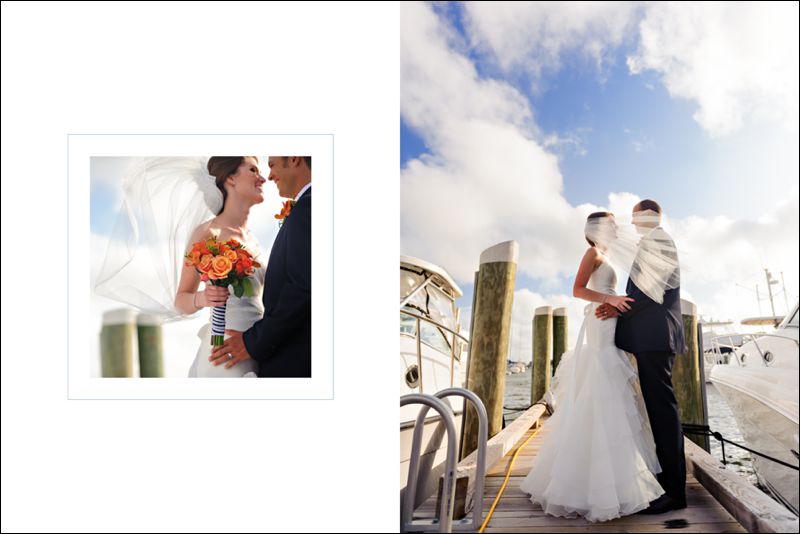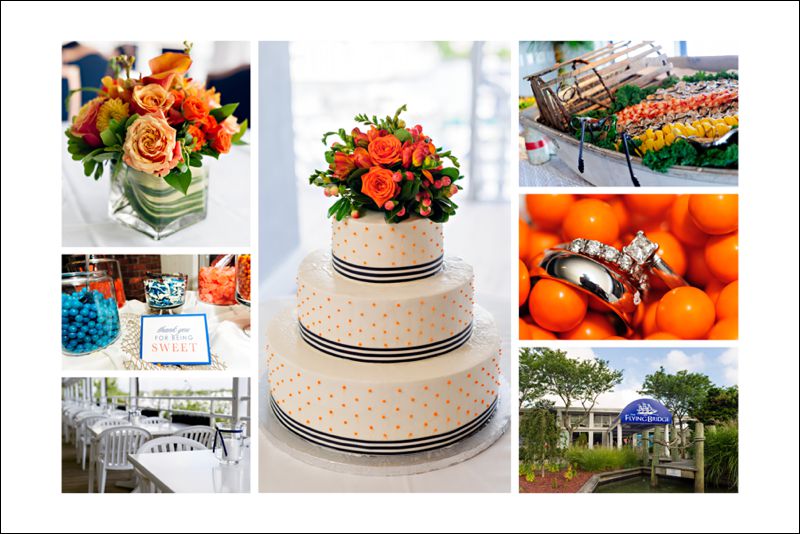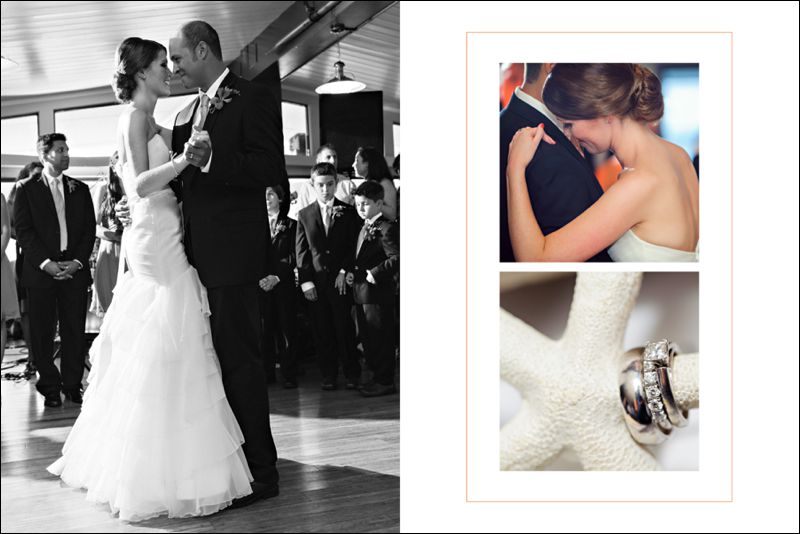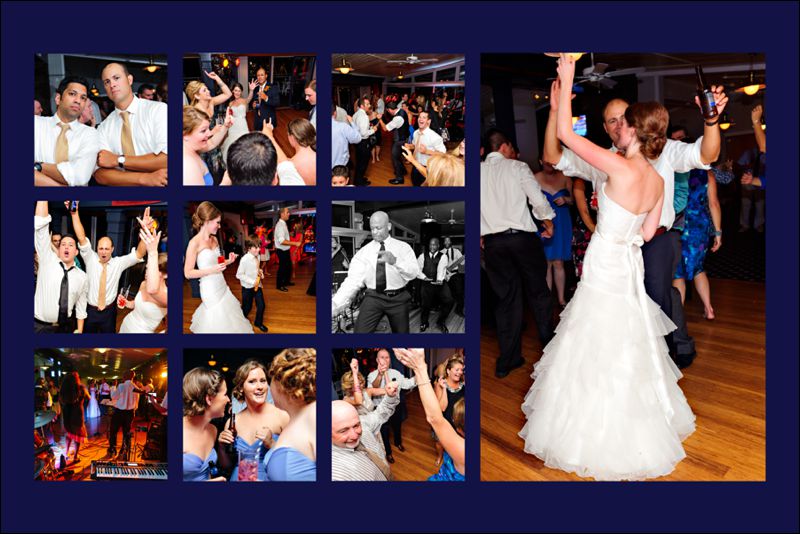 I've actually made the entire album available for your viewing pleasure over on album exposure, the BEST client album proofing ever! Take a look! Maybe you'll be so inspired you'll email me about an album, eh? eh? coco@kristaphoto.com!  Worth a shot ;) See you Friday!