Joe & Ashley live in Chicago, and LOVE black & white photography… so they were already my favorites before we even met each other!  When we did finally meet, it was for their wintery Boston engagement session – and they totally lived up to my expectations of awesomeness!
We started out with a drink at OAK Long Bar + Kitchen to get warmed up (both literally, and figuratively)…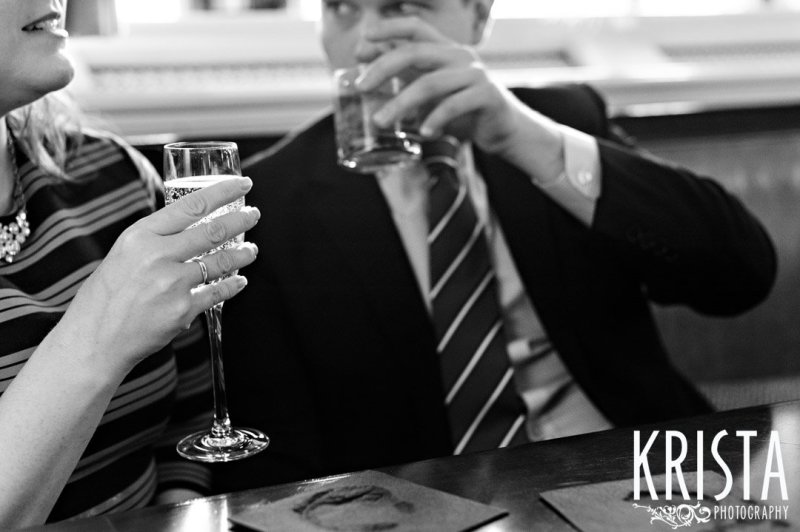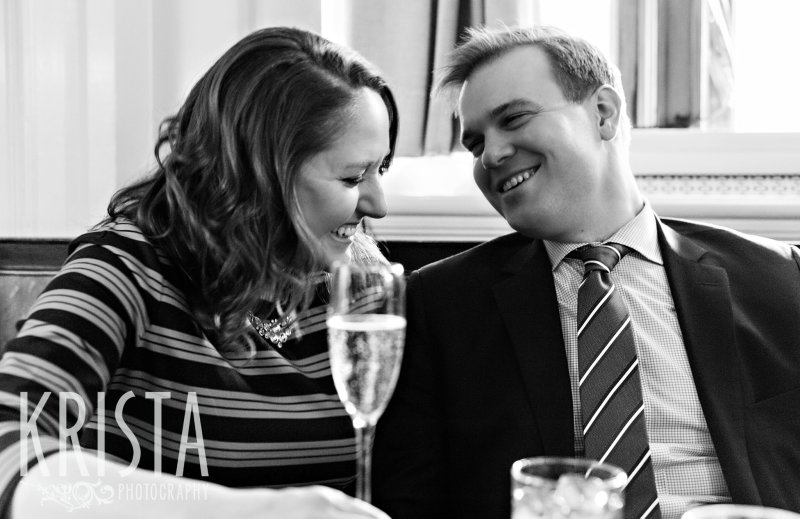 Then we went for a little walk around Copley Square, in the cold… but they were able to keep each other both warm, and entertained :)
After we couldn't feel our fingers and feet anymore, we hopped inside the Boston Public Library to warm up… and I swear, we TRIED to be quiet!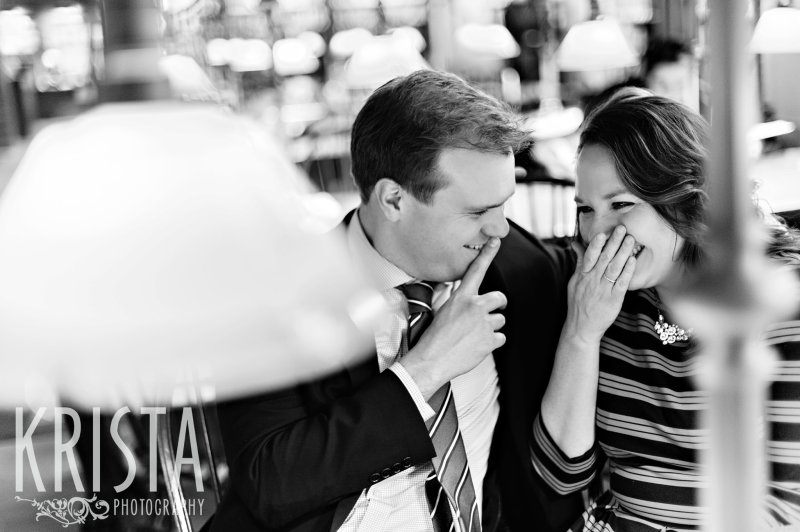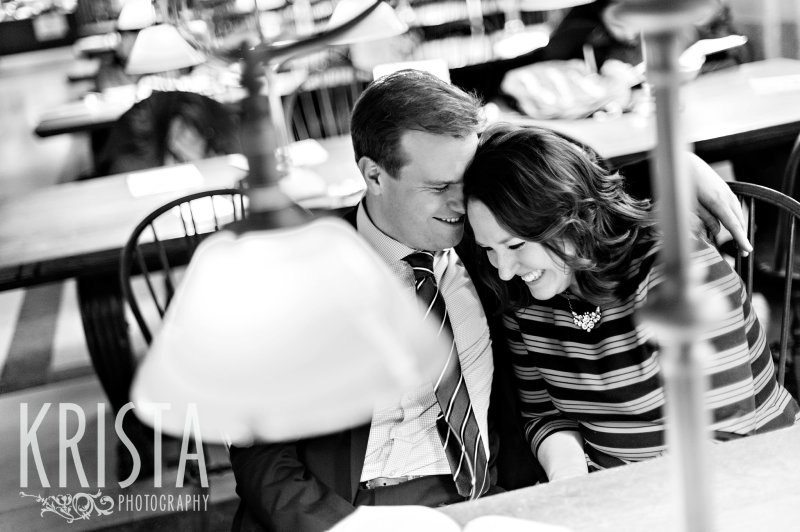 After we finally realized that they'd eventually kick us out for being so giggly… we went back out into the cold for a walk down Comm Ave!
I love those twinkly white lights!
Love these!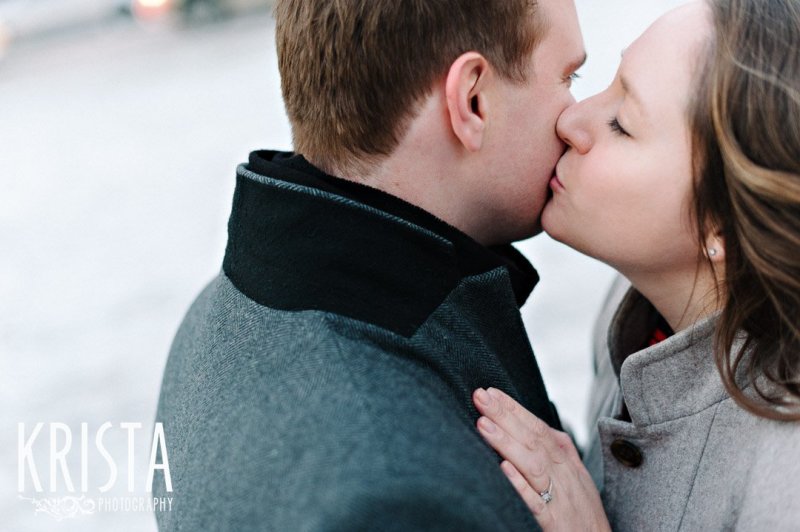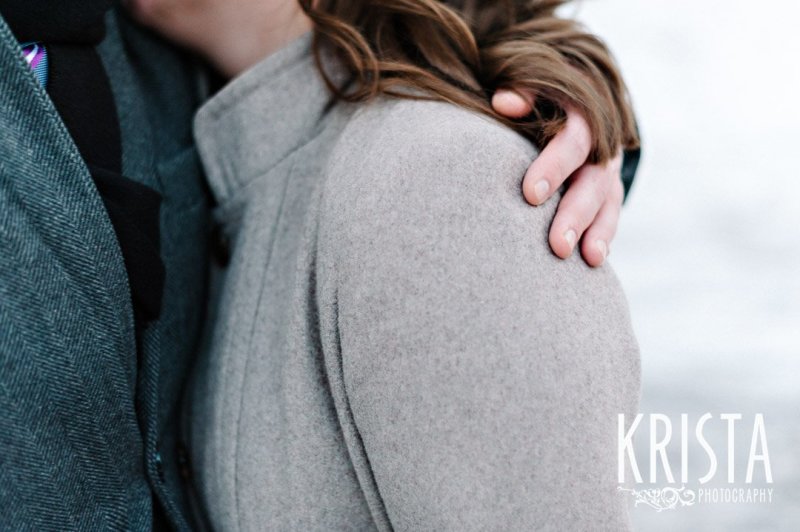 Once it got dark, and even colder, we hopped in to Papa Razzi for more drinks!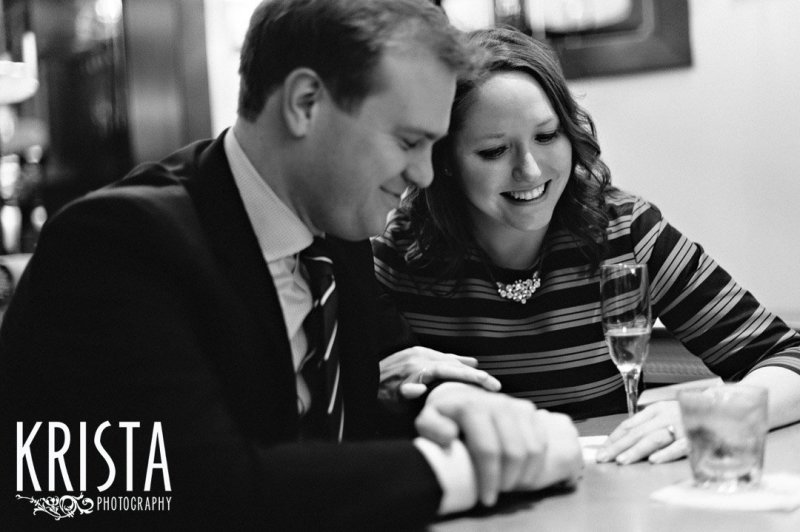 Love this!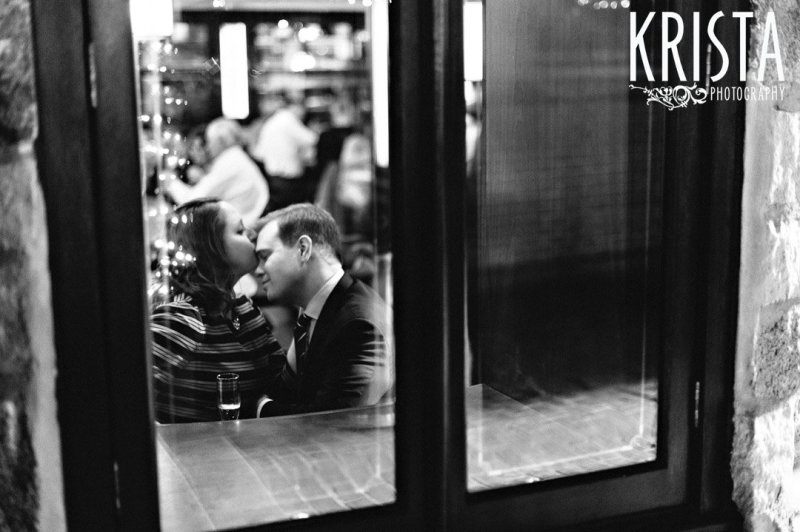 Such a fun engagement session!!  See, we don't need sunshine and green grass to make some beautiful portraits – even in the cold Boston snow, we can have fun together and get some awesome photos!
Can't wait to share more from Ashley & Joe's killer wedding in my next post!  Stay tuned!
(And if you seriously can't wait, you can head over to their Facebook album and see it all there!)