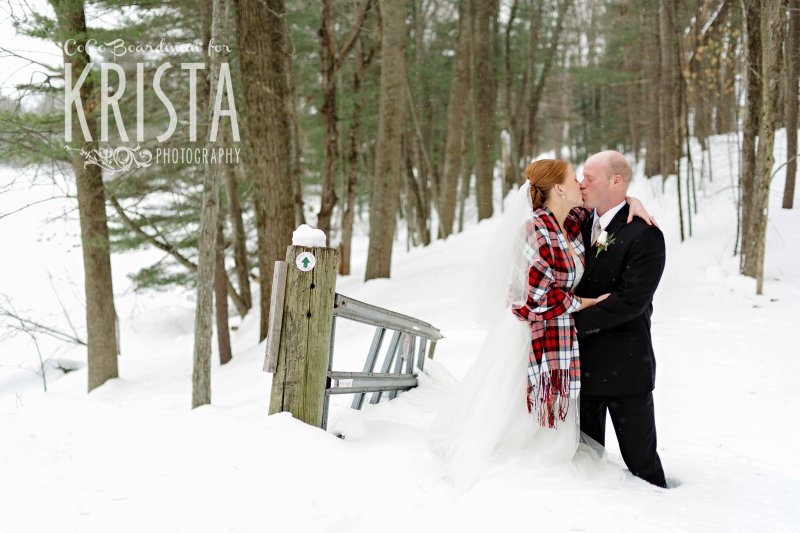 GET READY FOLKS. We started 2015 out with a bang and one of the most beautiful winter weddings EVER! Ashley and Andrew, troopers and classic New Englanders that they are, wanted to get married IN the snow, and boy did they get their wish! Not only did we get snow, we got that perfect movie snow that blanketed the ground, the bride's eyelashes, and made everything feel so romantic and festive. Not to mention the fact that these two are SO MUCH FUN, between Ashley's laugh and Andrew's dance moves, there was just no way this day would be anything short of perfect.
I started out with the smiling bride as she got ready with her girls, all in matching flannel pj's mind you.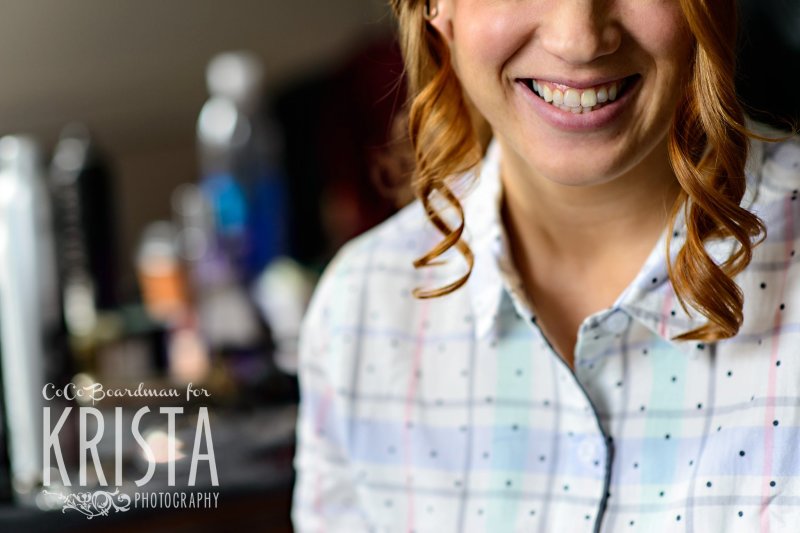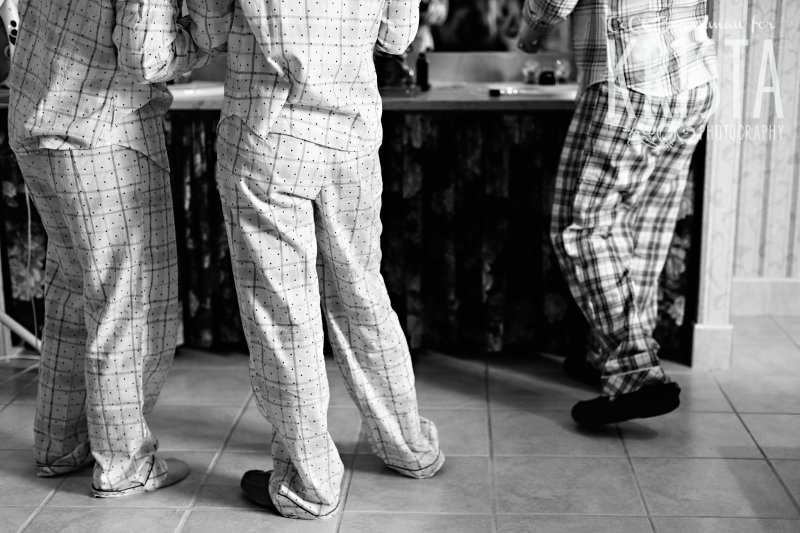 Krista was my second shooter for the day (Dream Team!) She started out with Andrew and his boys, and these icicles, I can't even look at them! Brrrrrrrrrr…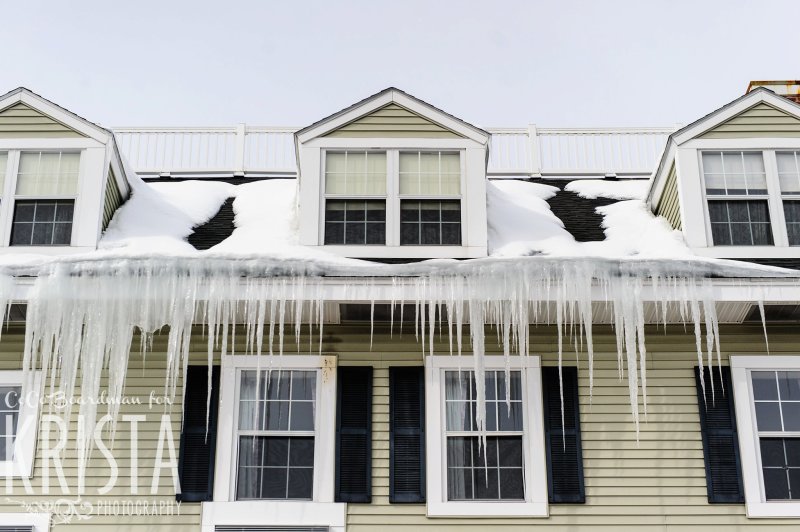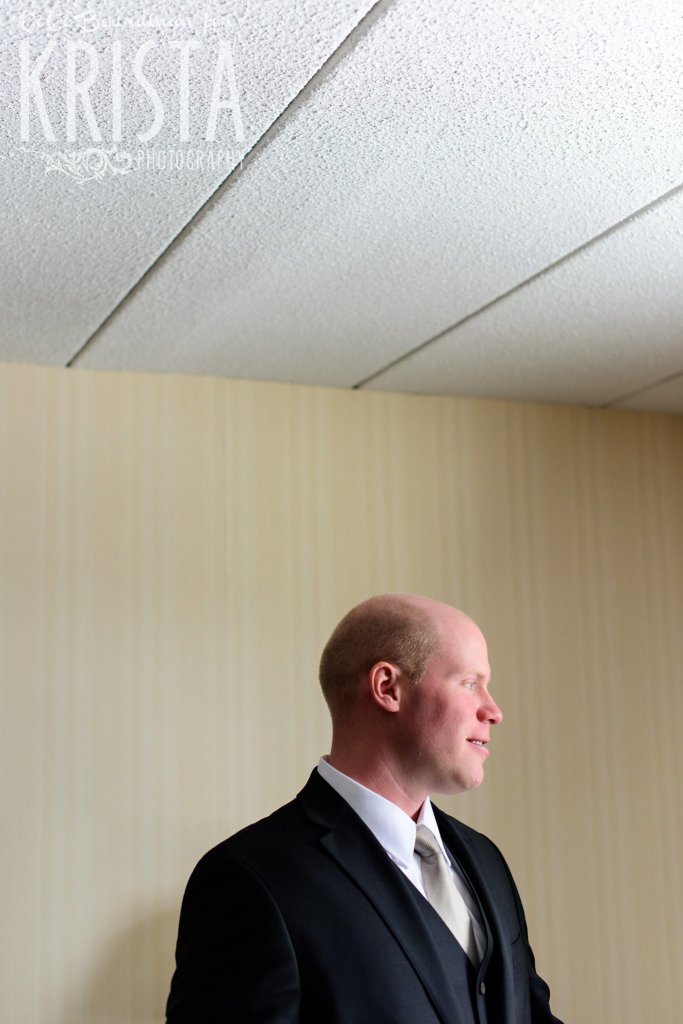 Meanwhile everything was starting to come together with the girls! Everyone tied up their dresses in a different way.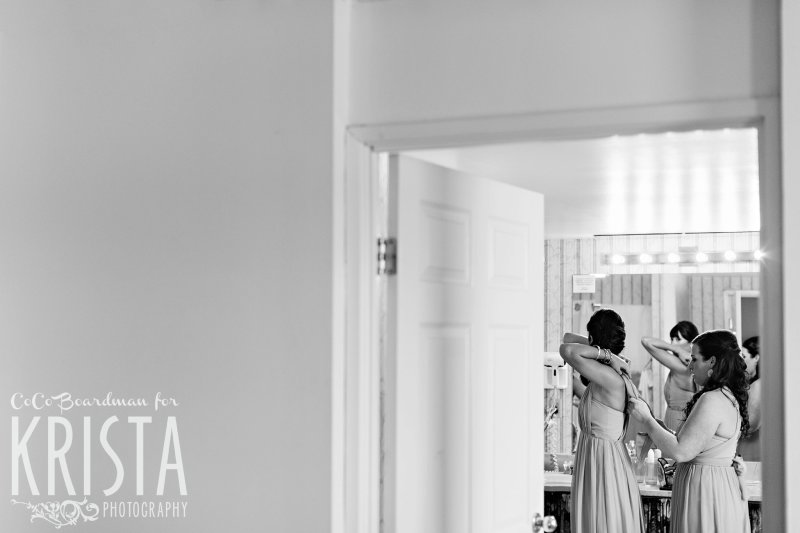 Ashley's dress was lovely! I loved all the little details and sparkles, so feminine.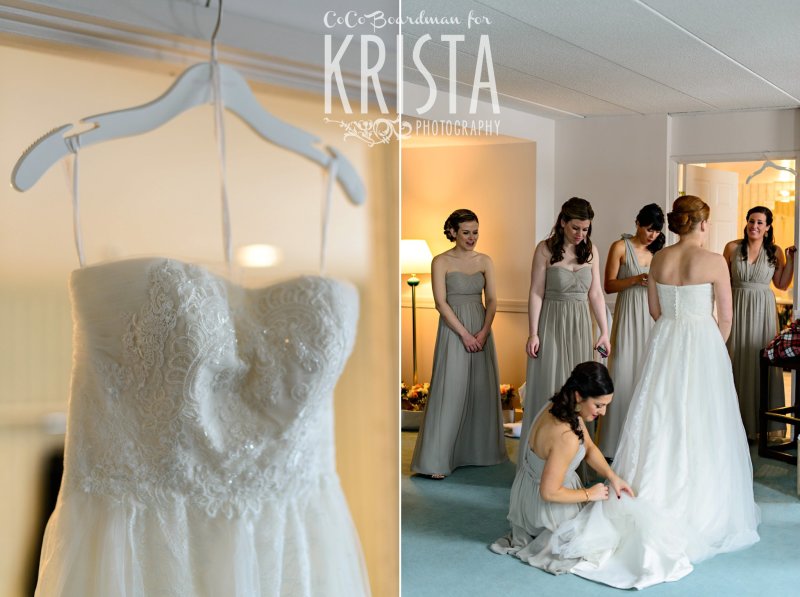 I mean… what a stunner.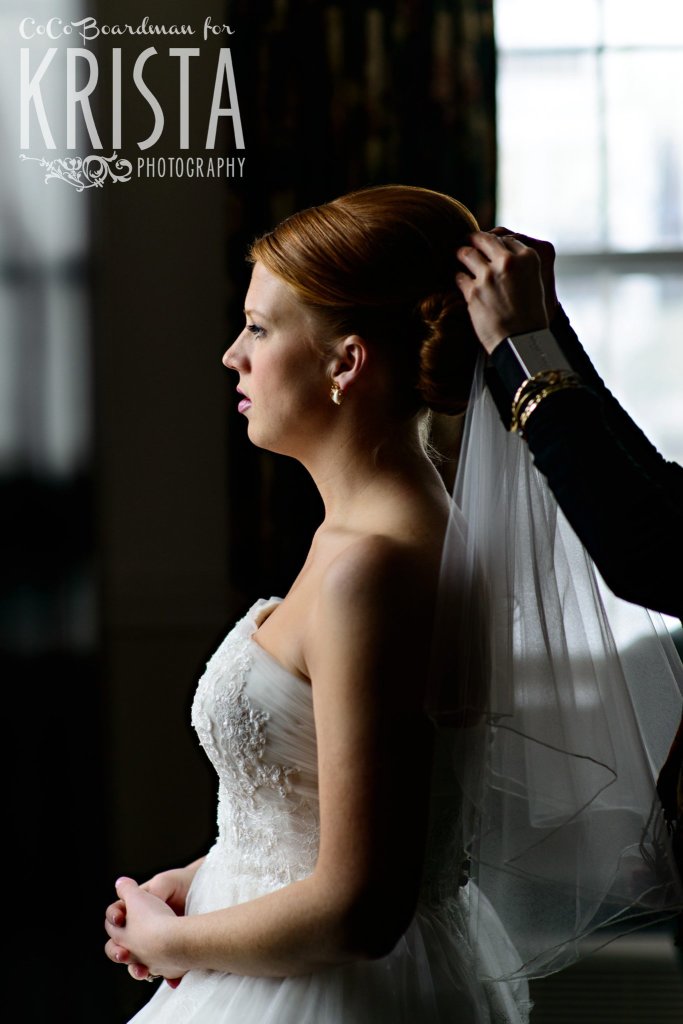 Hahaha!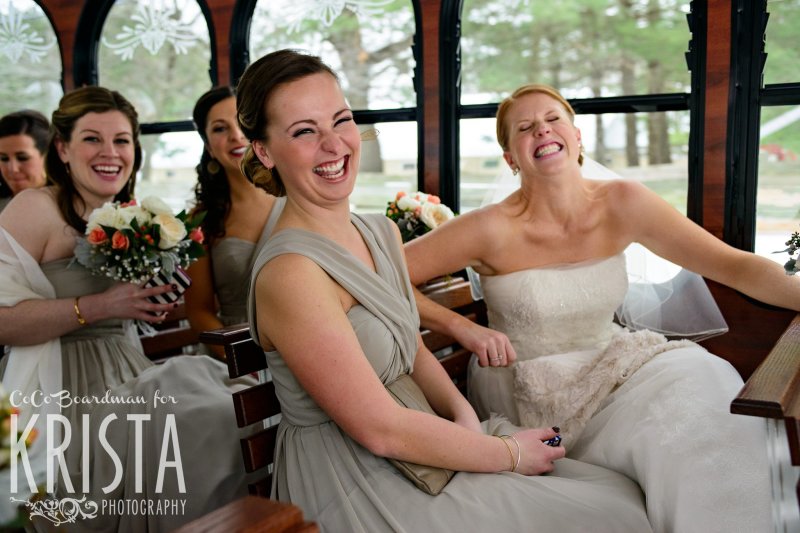 Time to get married! Krista waited at the front of the aisle for this, which I just LOVE.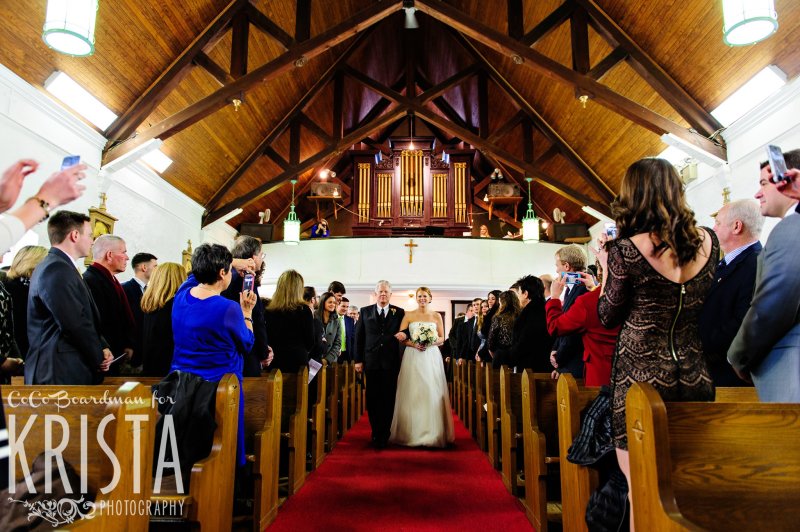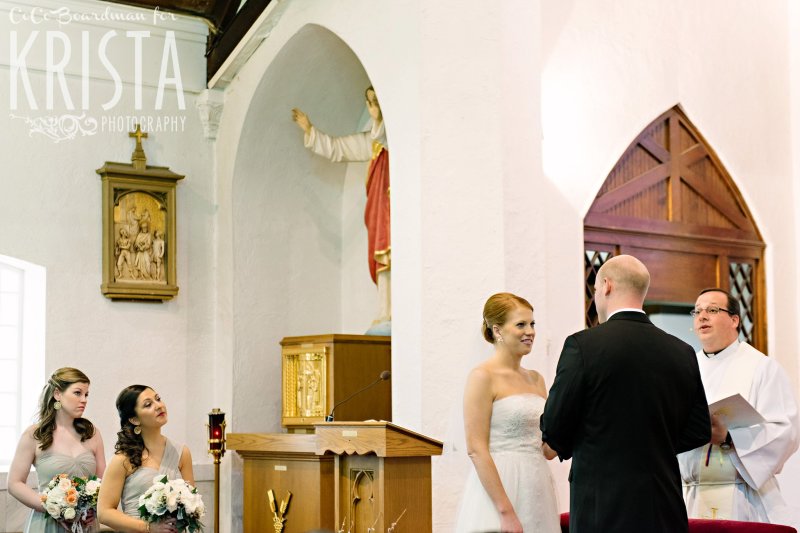 Woohoo!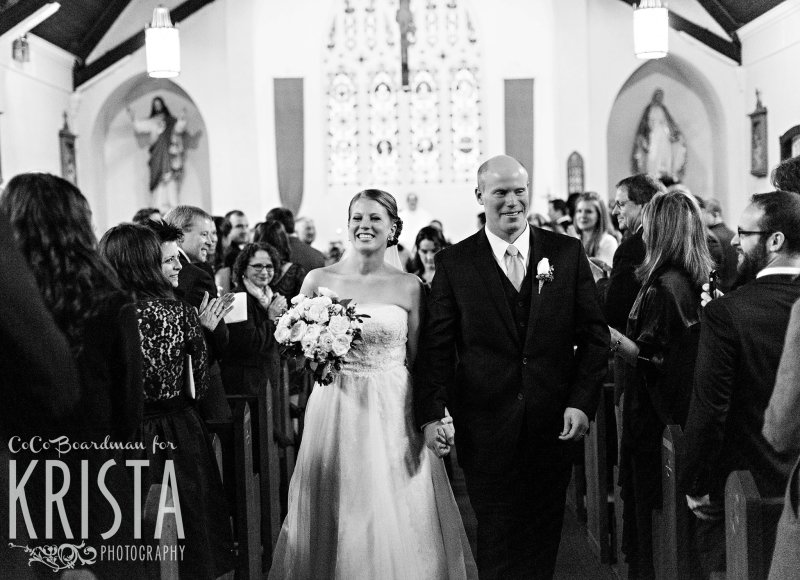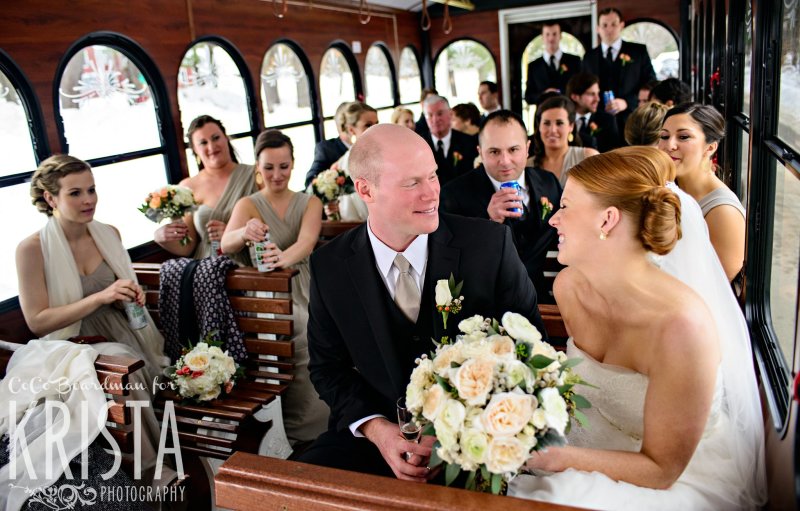 Then, these two absolute champions, actually strapped on their brand new matching LL Bean boots and forged out into 4 feet (at least!) of snow with us to take some gorgeous pictures near Fitch's Footbridge. Krista caught this one.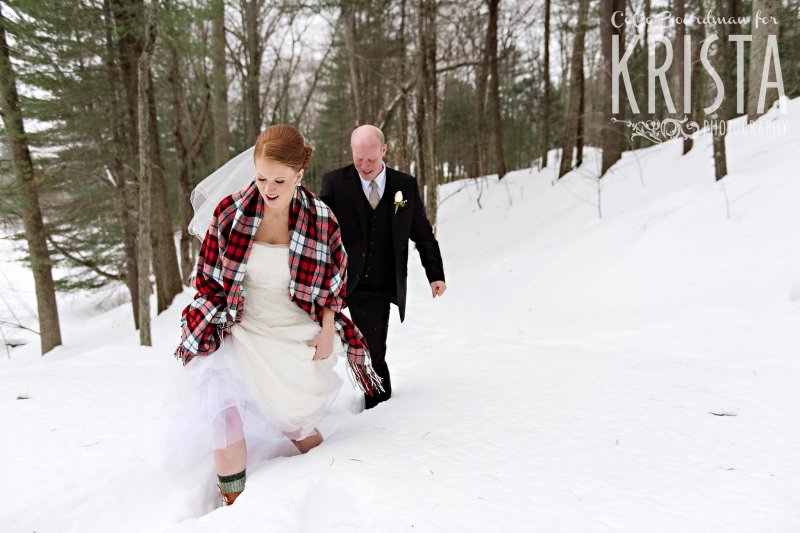 EEEeeeeeee!!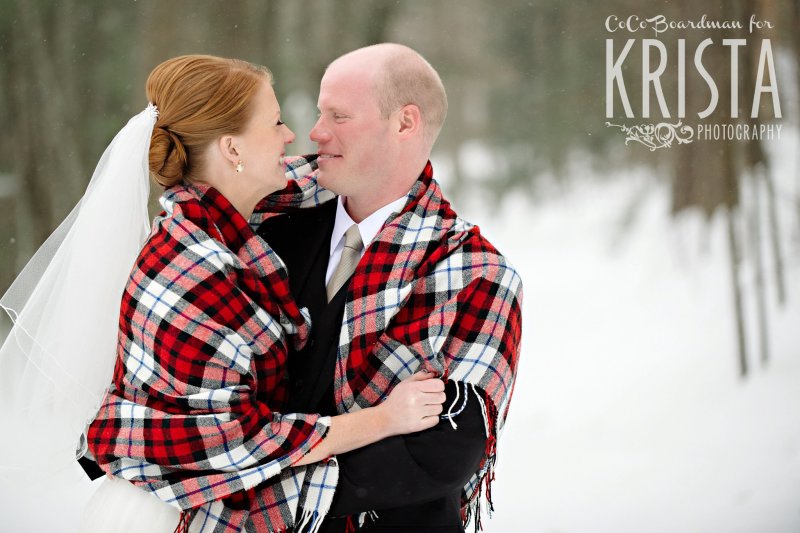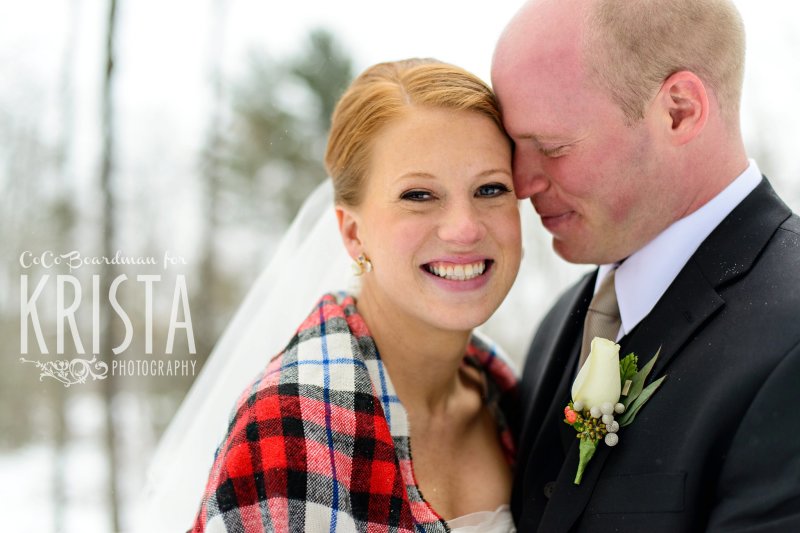 Their bridal party was also impressed, Krista got this…LOVE.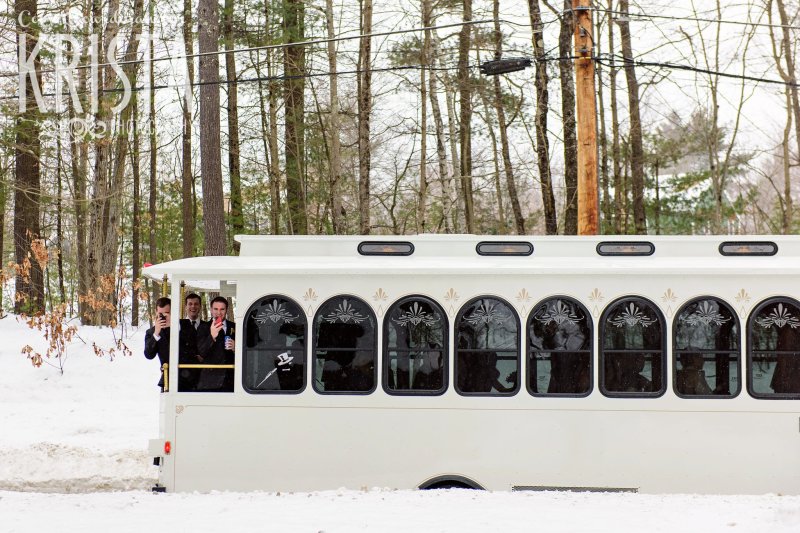 I mean, who WOULDN'T need a beer after that?!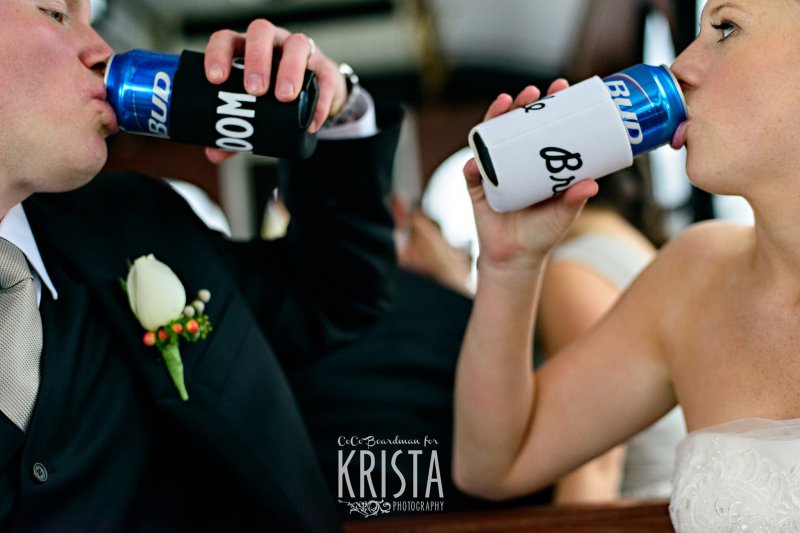 Meanwhile back at Gibbet Hill… it REALY started to snow!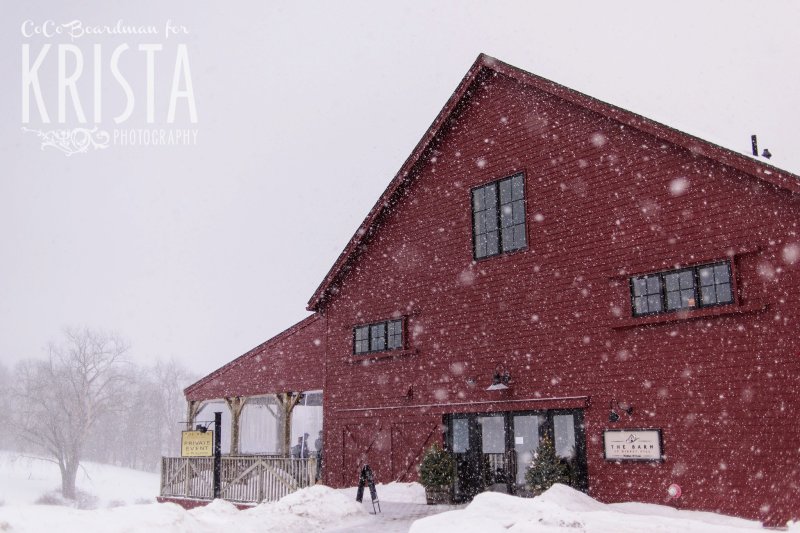 So we took some time inside for their super fun bridal party, this one from Krista.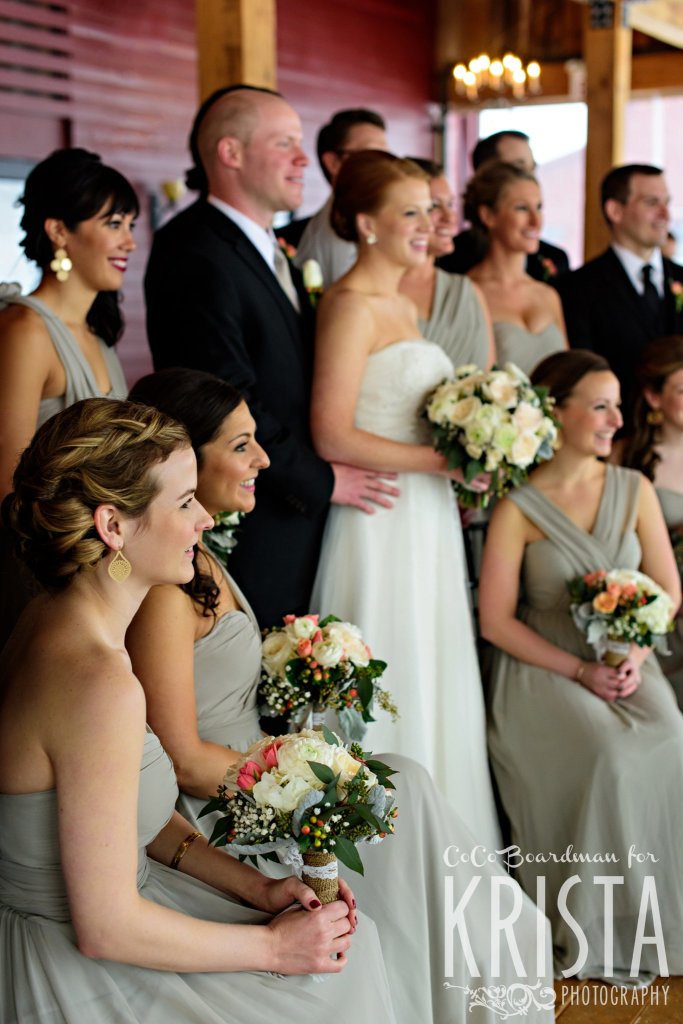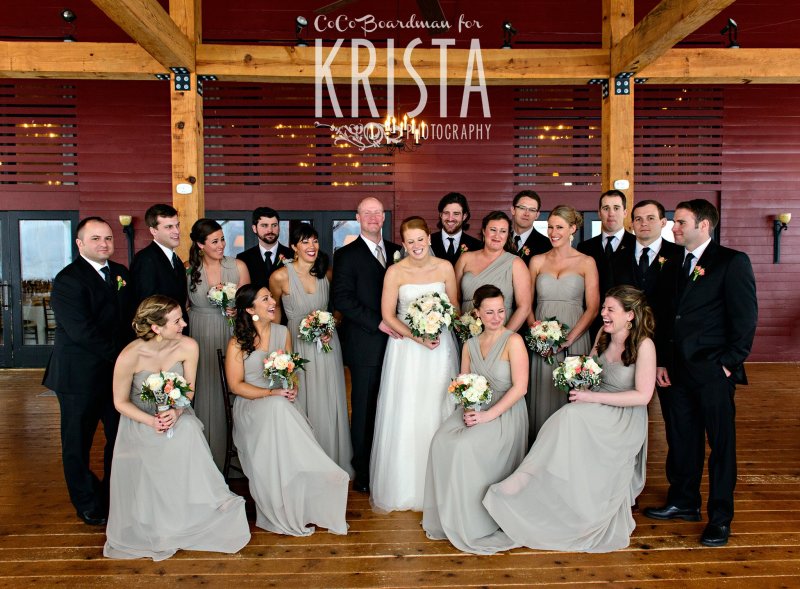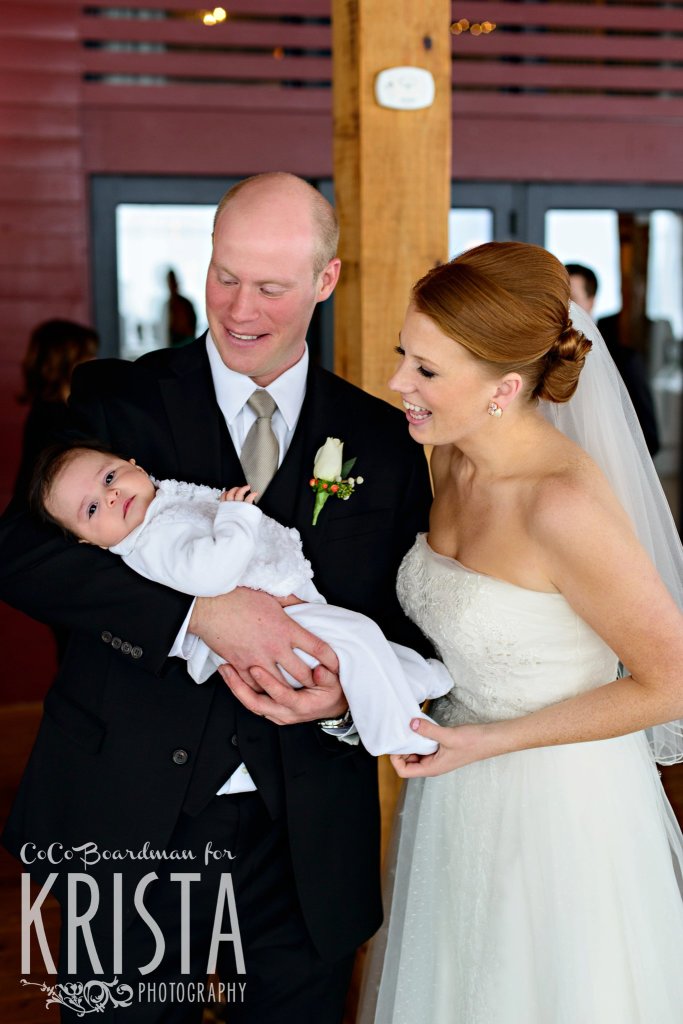 And of course we just HAD to take advantage of all that snow!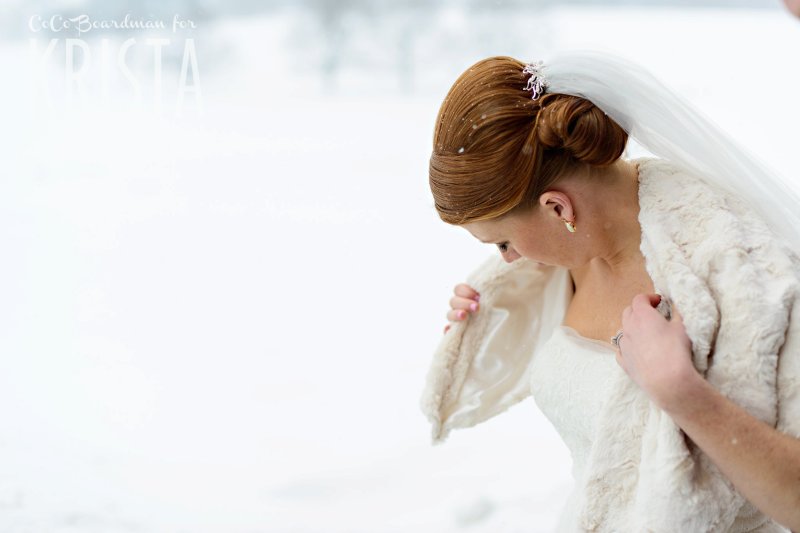 Could it be more pretty?! Not possible.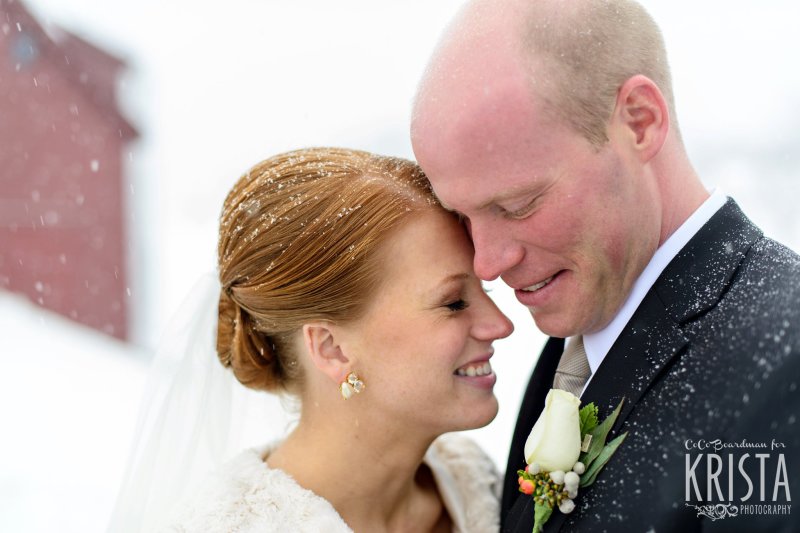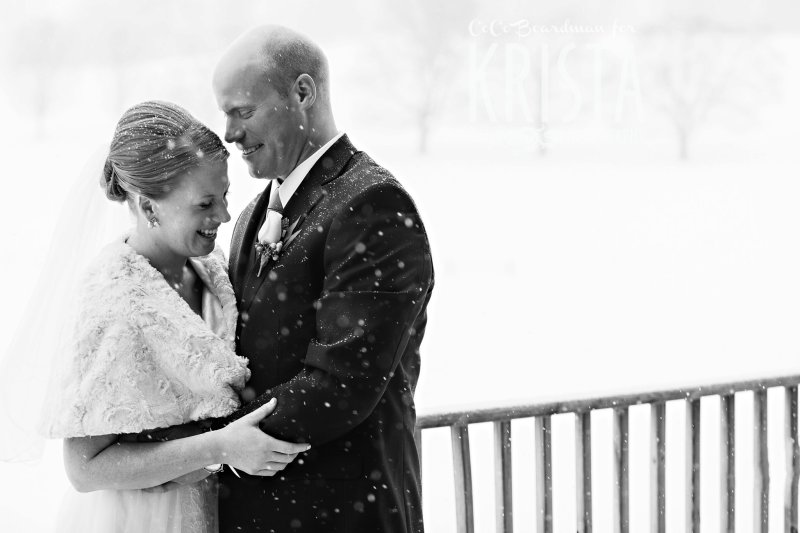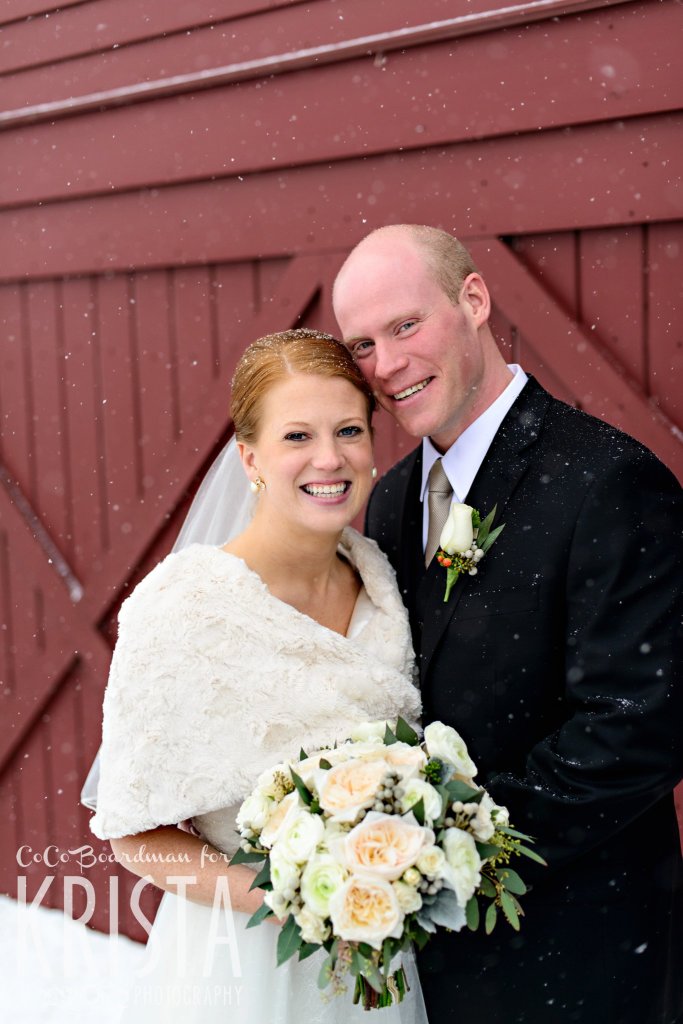 At twilight Krista grabbed this from outside the barn, SUCH a beautiful night!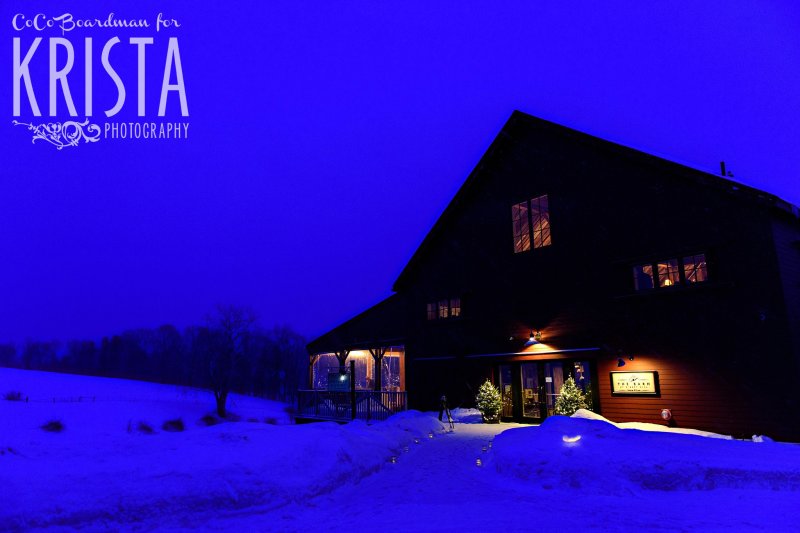 The reception got started with their first dance.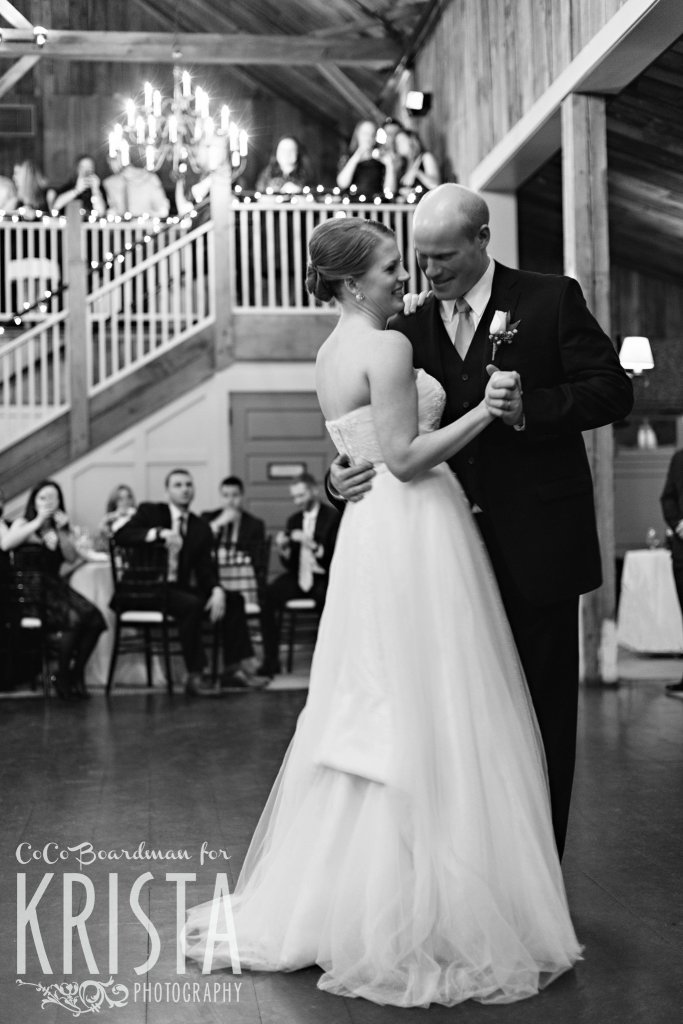 And some AWESOME toasts.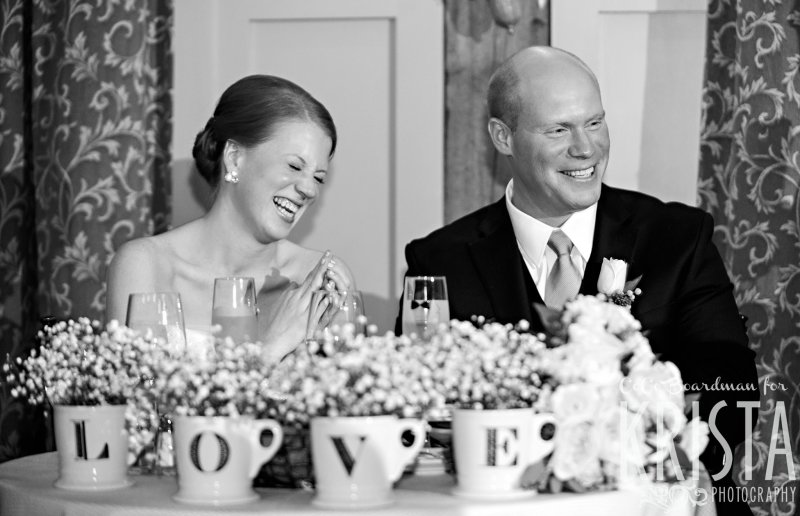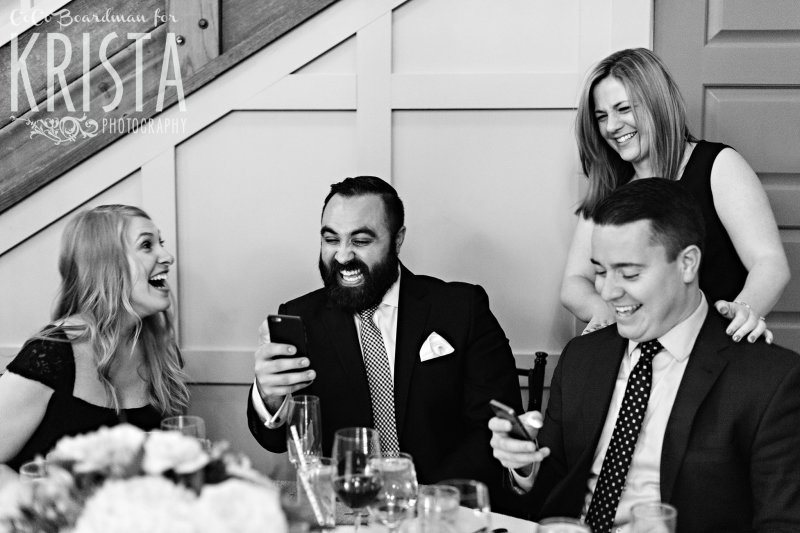 Then it was dancing time!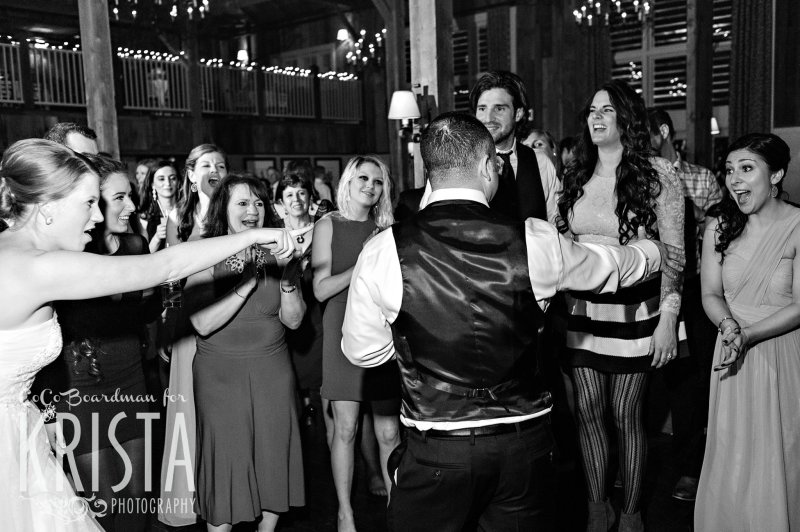 Then Andrew, oh Andrew, showed us all what he was made of, with an amazing lip-synching to "It's Raining Men." I nearly died of laughter!!!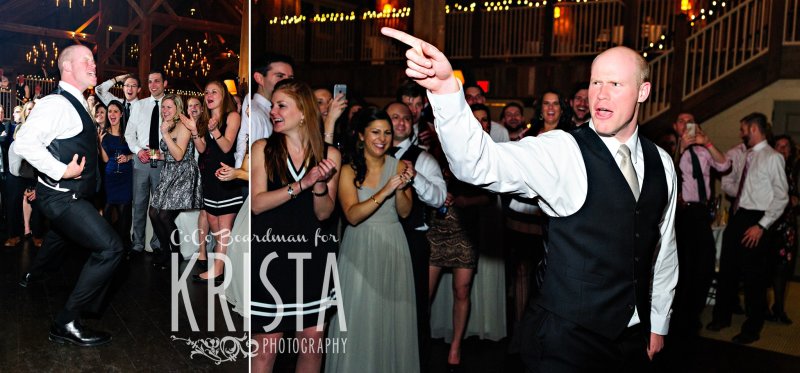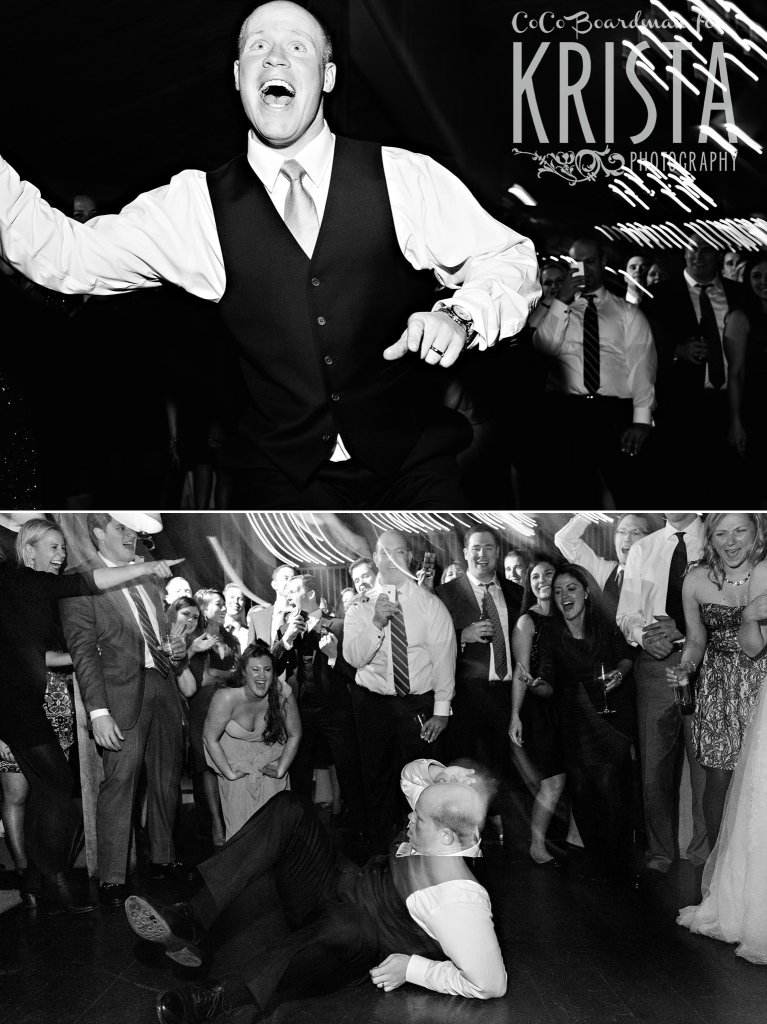 Just amazing.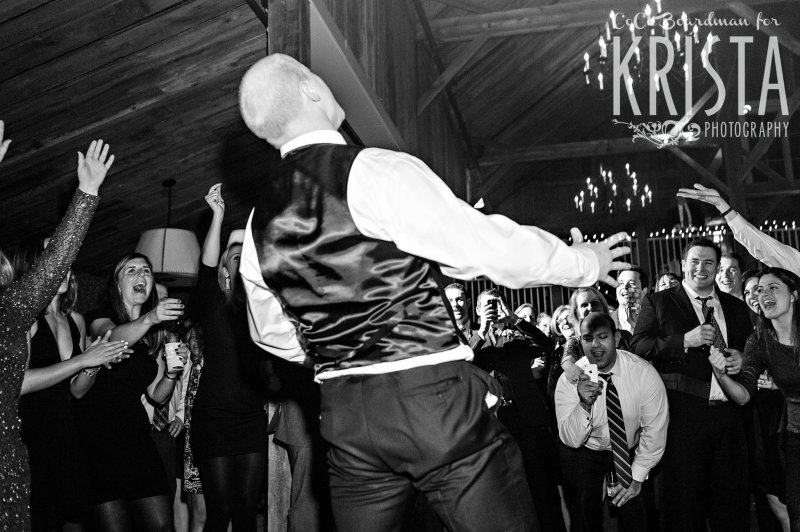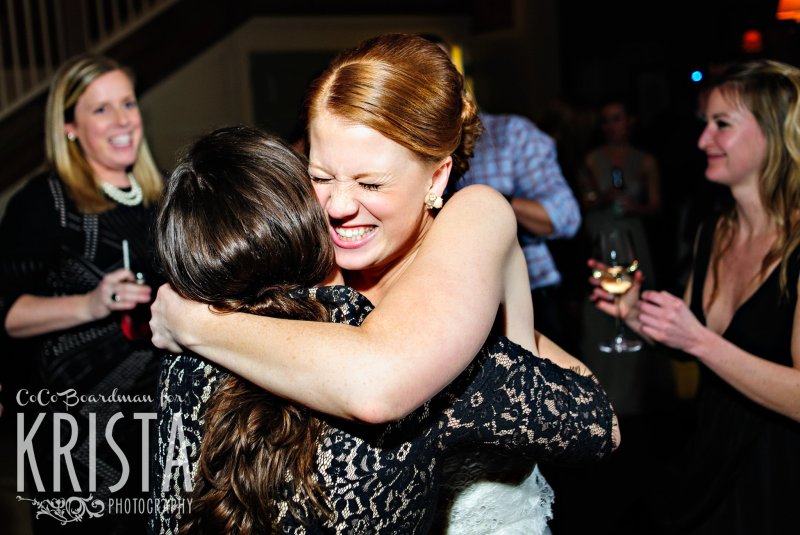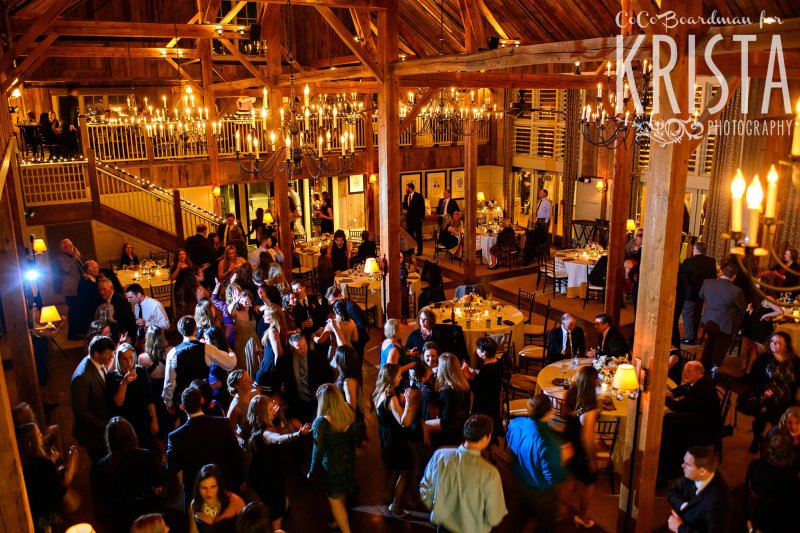 That's all she wrote folks! Can you see why I love these two so much?! Ashley and Andrew, THANK YOU for being so wonderful, trusting us with your memories and having the time of your lives on your wedding day. Check out more on Facebook y'all and stay tuned for their adorable diy details!