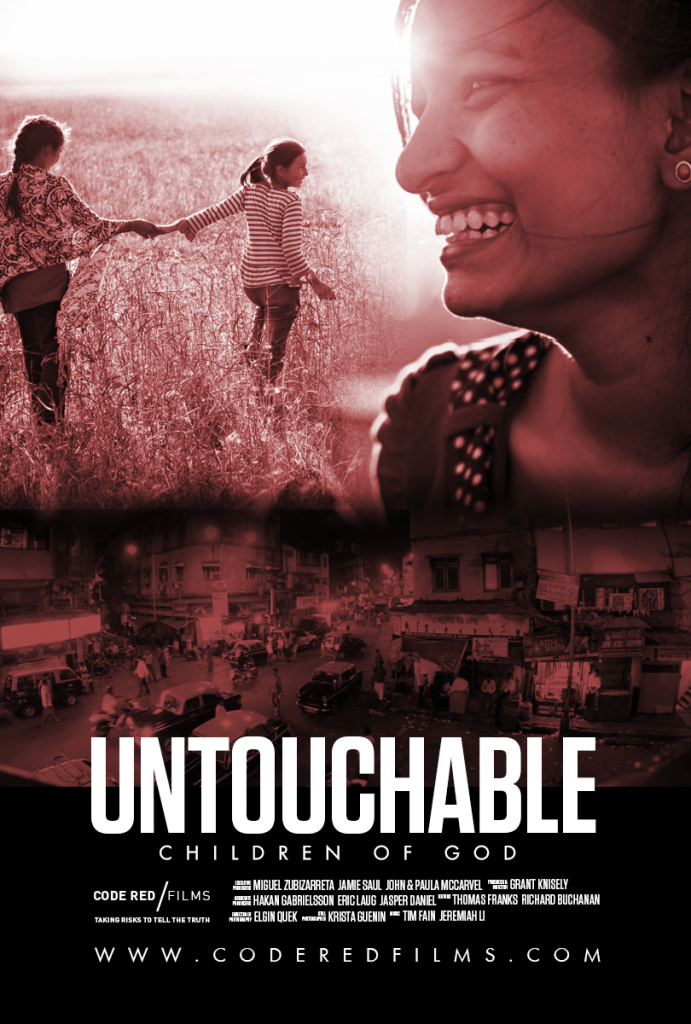 I am excited to announce that we will be screening our documentary film UNTOUCHABLE: Children of God in Indianapolis on Thursday, July 16th!  I was the still photographer on the film produced by Code Red Films, and I am from Indianapolis – so it's doubly exciting for me to have my family and so many old friends able to view our work.  If you're in the Indianapolis area, please come check out our film – and invite a few friends along, share this link and help us spread the word!
Indianapolis screening of UNTOUCHABLE: Children of God
Thursday, July 16, 2015
7:30pm – 9:00pm
AMC Castleton Square 14
Following the film, there will be a live Q&A with Krista Guenin, still photographer for the project
Buy your tickets HERE!