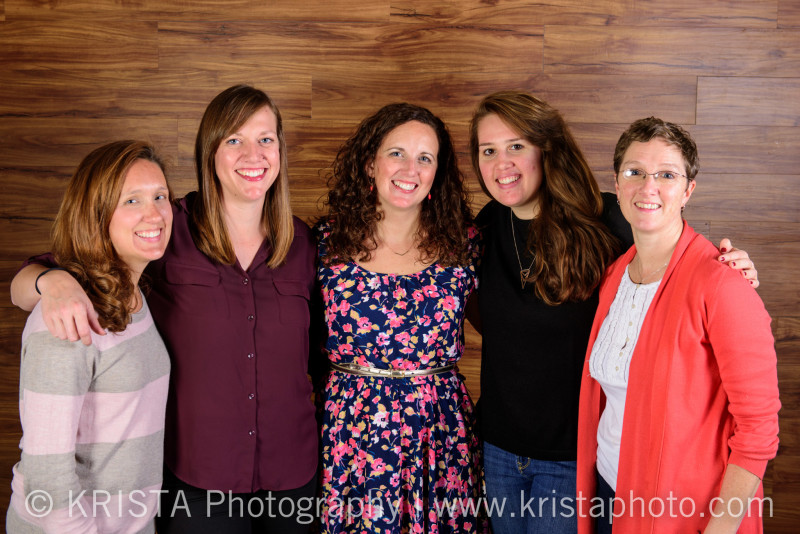 In my last post about purpose, I mentioned that I need a team of people to accomplish it all.  Our team changed a lot last year, and now it's changing again!  In the last year, CoCo transitioned from working as Photo Editor and Associate, to working only as an Associate while she's taken on the new challenge of working as a Project Manager for Sperling Interactive.  So we hired our intern, Pamela to take over as Photo Editor.  Then we hired my dear friend, Jennifer to work as our Studio Manager.  This past December, our Vendor Relations Specialist, Amy decided it was time to go back to working in her passion, Social Work.  And Pam is now leaving us for "the way life should be" in Maine!  There have been more than enough tearful "so long"s this year – but it's exciting to see each of these ladies stepping into new chapters and taking big leaps of faith! There was maybe one day this year when we had all five of us in the studio at the same time (and man was it crowded!) – and now it's going to be down to me & Jen (I made a handy chart, in case you can't keep up)!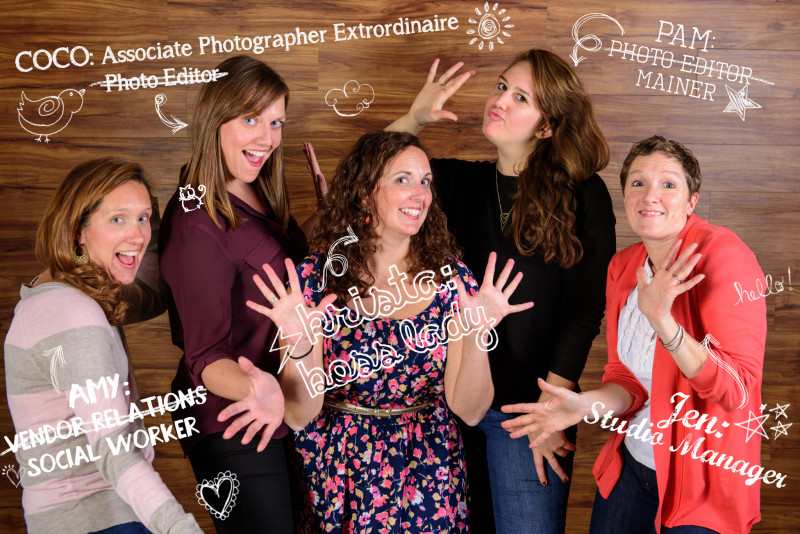 So many going away festivities…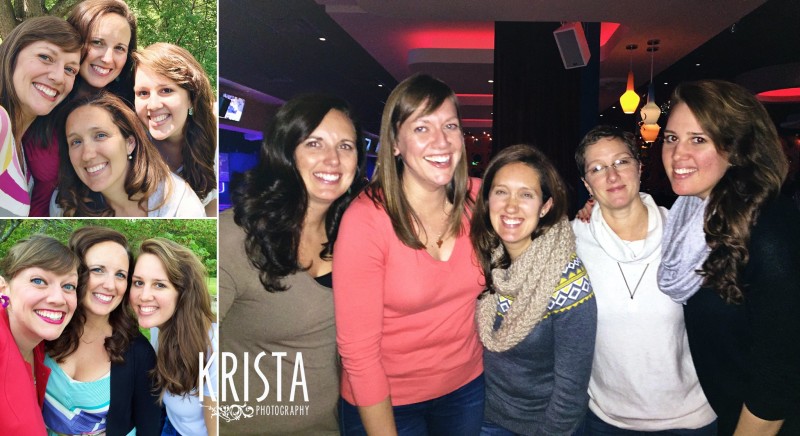 I definitely work best in the context of a team.  My ultimate goal for Krista Photography is that we'd have a group of awesome people working in their strengths and passions to create powerful photographs that capture the truth and beauty of life.
Sounds great, right?!
Well, we just need a couple more people to join our team to get us back up to speed, and a little closer to that lofty goal of mine!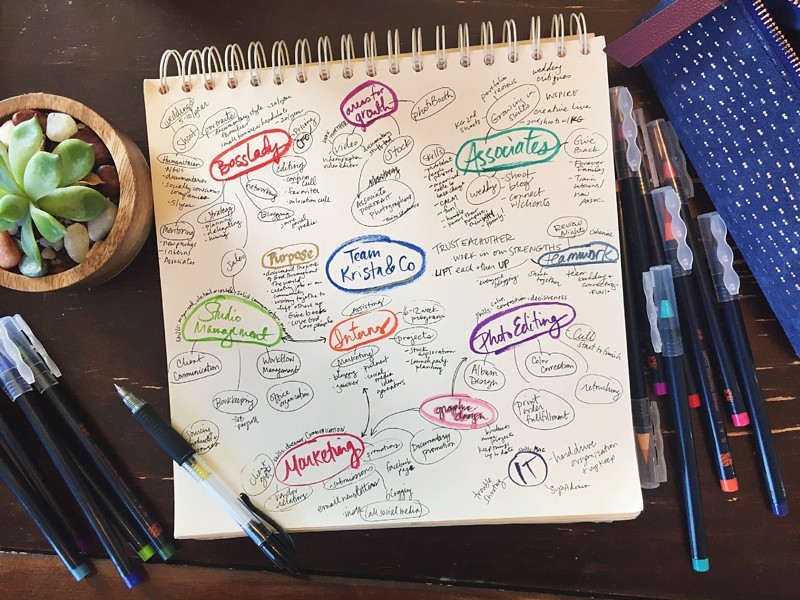 I spent a little time last weekend thinking, dreaming & mind-mapping what our Team could look like if everyone had ownership over their piece of the equation (and if I really let go of trying to do it all!).  I've gotta tell ya, it made me GIDDY just thinking about what life would be like if I could focus my energy on SHOOTING, and on running the business from a higher level and get out of the trenches!  It felt exciting and empowering.  And I recognize that this won't happen overnight, but I believe it could happen eventually!  If we find the right people for our team, it will happen sooner than later :)
Take a look at our latest job openings and help us fill them by applying (see instructions at the bottom), or spreading the word!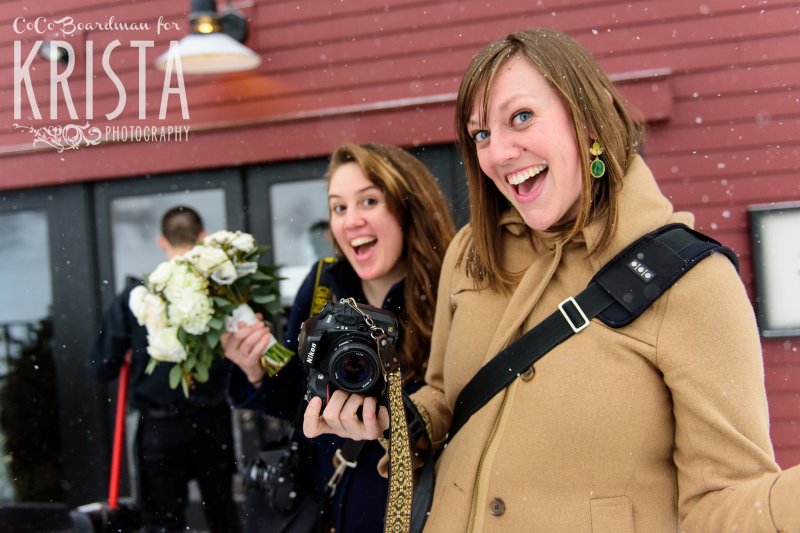 For all of the positions, here are some things you should know…

What are we looking for?
People who will fit in well with our little team, our brand, and want to work together to grow and improve Krista Photography and the entire team. (see the last post on Purpose, for reals)
Honest, detail-oriented, hard-working, creative, problem-solving go-getters who are eager to learn – and preferably fun :)
People I can really trust to take on their area of responsibility.  We're a team, but when push comes to shove, it's my name on the work – so developing trust is key!
You'll need a car to get to my home office in Woburn – and you'll be a lot happier if it's not a long commute (trust me ;)
People who are not seriously allergic to cats… the cat really does own the place
People who can commit to working here until the end of 2016 (or for the next 10 years, either way, no pressure), and can start asap
Someone who'll enjoy (or, at least, tolerate cheerfully) the craziness of working for a small business, in a home office… like friends with babies stopping by for visits, a cat stealing your chair EVERY time you get up, me walking around with a towel on my head still when you get here in the morning, all that good stuff ;)
What will you get in return?
Flexible Hours
Fun, relaxed & productive work environment
Lots of opportunities for networking, continuing education, regular portfolio/image critiques as a team, random fun outings & retreats – I'm basically dying for a team building day at Boda Borg!
The occasional Studio Starbucks run
You'll probably get to hear me singing to myself a lot, get to pet my cat a lot, and be part of some ridiculous photos :)
You'll get to be part of a fabulous team, make some new friends, and hopefully have some fun while you're here!
Pay commensurate with experience and final job description (and keep in mind that whole small business thing I was talking about…)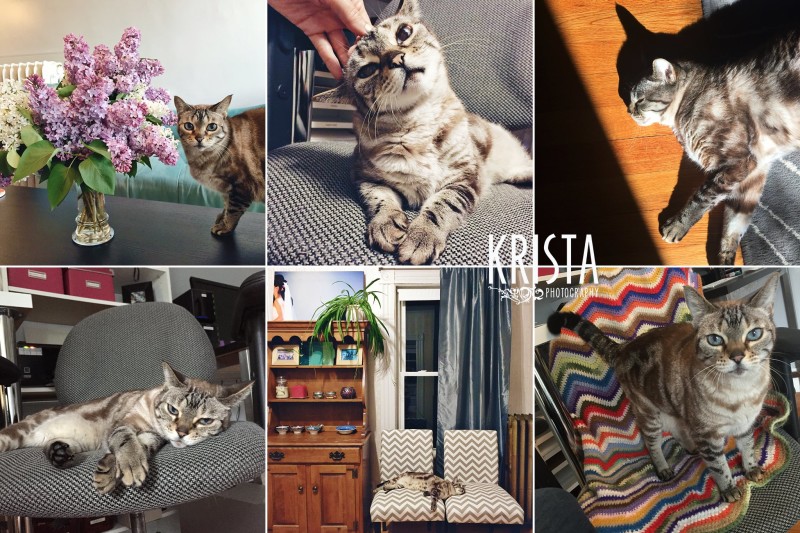 PHOTO EDITOR
What are we looking for?
One person to work part-time – 3-4 days/week (might be 4-5 days/week in the summer & fall)
Skills required:  Understand color & composition, decisiveness, attention to detail
Experience in photography, art, or graphic design would all be a great fit!
Someone with an excellent sense of color – can see slight differences between colors, and can learn to adjust color temperature to appear natural. You can see the differences between different types of light, and how they impact skin tones and fabrics, etc.  Take this test and let me know your score!
Understanding of what makes a great photograph – composition, exposure, focus, emotion, etc.
Some experience with Apple computers, Lightroom and Photoshop would be ideal
Some experience with photography, retouching, graphic design, computer networking, IT troubleshooting, monitor calibration, &/or experience with softward such as Photo Mechanic, SmartAlbums, Blogstomp, and InDesign a plus
 What kinds of things could you be doing?
Culling – You will have to take the entire set of 5,000-10,000 images we shoot at a wedding and get that down to less than 1,200 for me to review!  I'm SO SLOW at this, so I need someone who can really see whether an image is in focus, composed well, is meaningful to the greater story, etc and can make decisions confidently.  Over the course of the year, you will look at THOUSANDS AND THOUSANDS of images from weddings, engagements, babies, families, baptisms, international travel images, family vacations, etc… so you'll need to enjoy that kind of thing ;)
Color Correction – You will color correct all of our shoots in Lightroom, based on my edits of my favorite images.  We aim for our images to look NATURAL, BRIGHT, and have a little POP to them. [see all the posts on this blog for examples]
Photo Editing – You will occasionally edit images in Photoshop for printing – light retouching, precise color correction, sharpening, etc.
Album Design – You may design albums for our wedding & portrait clients.  We use a combination of Smart Albums (SUPER easy to learn), and InDesign.  You'd be responsible for creating the design, proofing the design, communicating with the clients about the design, making revisions, editing the images for printing, and placing the album orders.

MARKETING COORDINATOR
What are we looking for?
One person to work part-time – approximately 2 days/week [though, if you do the job REALLY well, you'll work yourself into more hours as our business grows!]
Strong communication skills, web savvyness, excellent grammar & attention to detail
Someone with creative ideas about how to market our work, and extend the reach of our brand
Experience with, or understanding of various social media platforms (i.e. Facebook, Instagram, Google+, LinkedIn, Tumblr, Twitter, Snapchat, WeddingGawker, Pinterest, and whatever else comes next) – ability to connect them all together using tools like ifttt a definite plus.
 What kinds of things could you be doing?
Marketing Calendar – work with me to strategize a plan for the entire year, creating deadlines and deliberate timing for promotions and communications
Vendor Relations – Helping us share images with vendors we love after we work together on a wedding
Submissions – Submitting our work to wedding blogs & magazines for publication
Social Media – managing ALL of our social media outlets, making them work seamlessly, and keeping valuable content flowing.  Giving me assignments on social media, and making sure we're in sync as we both use various platforms (you can't keep me off insta, yo!)
Communication – planning, writing & managing email newsletters, writing blog posts, adding to our client experience, etc.
Graphic Design – it might be helpful for you to design graphic pieces to use in our communications – so this would be a plus, but isn't a must!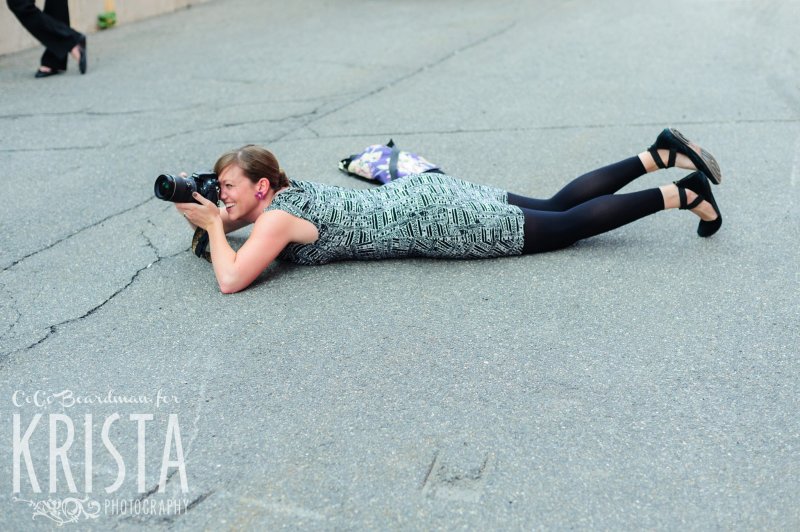 ASSOCIATE WEDDING PHOTOGRAPHER
What are we looking for in an Associate?
1-2 Photographers to begin shooting weddings as Associates in the 2017 or 2018 wedding season, after a training period of at least one season.
Talented photographers who are interested in shooting weddings, but who are not interested in running their own business.  We have a non-compete agreement, so this is only a good situation for someone who doesn't want to shoot weddings under any other business.  Other types of photography business (i.e. portraits, fine art, photojournalism) do not conflict and are totally encouraged.
Having the desire to work with others and grow our business for your own success and for the team's success is going to be helpful
Must own a full set of camera equipment appropriate for a wedding (2 professional full-frame DSLR bodies, fast lenses, flashes, etc.), and know how to use it!  NIKON STRONGLY PREFERRED!!
A good eye, a documentary style of photography, and a strong desire to tell stories through images
Wedding photography experience a plus, but not required [your training time will just be a little longer without prior experience]
You should be a people person, and enjoy meeting & hanging out with strangers, making people feel comfortable while you photograph them.  You've got to SMILE!
You need to be organized and able to take charge on a wedding day when necessary, instil confidence in your couples, herd cats, and be a calming influence.
You should be fun and think that weddings are fun!
Did I say, Nikon?  Consistency is a good thing :)
 What kinds of things could you be doing?
Training with Krista & CoCo as a second shooter during the 2016 wedding season (possibly longer if necessary, we're willing to wait for the right person!)
Shooting weddings on your own starting in 2017 or 2018, managing a second shooter & an assistant
Shooting engagement sessions with many of your couples
Meeting/Skyping with couples before they book, and communicating with them before the wedding about the schedule
Blogging your shoots
Participating in continuing education & training with the entire team – attending occasional networking events (when possible), conferences like Inspire Photo Retreats, and regular wedding critiques where we review each other's work. You'll never be so good you can't learn more and improve – I'm not!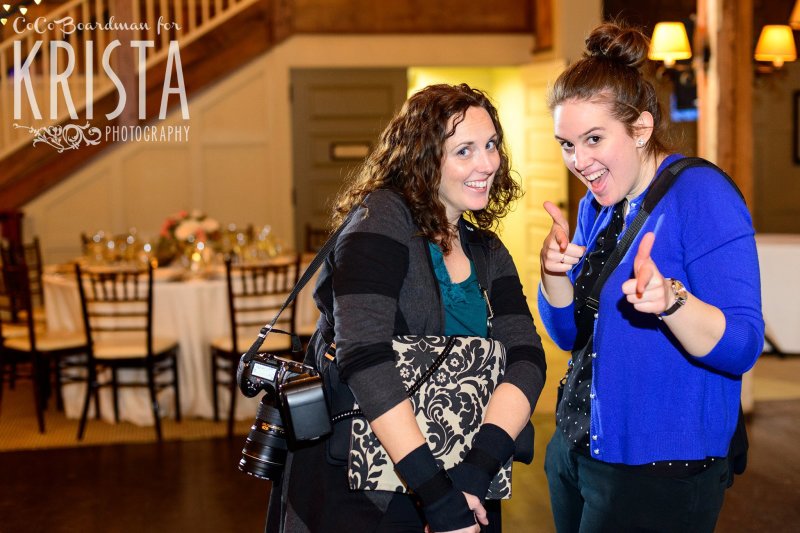 INTERN
What are we looking for?
One person to come in 5-10 hours/week for 6-12 weeks
Student studying photography, graphic-design, or marketing – OR someone out of school who's just starting out in photography
Experience with some combination of Mac computers, Microsoft Office, Social Media, Photography, Lightroom, Photoshop & InDesign
What kinds of things might you be learning?
Photo Shoot Workflow – prep, shoot, downloading, culling, color-correction, delivery, etc.
Data/Image Organization & Management
Studio/Office Organization & Management
Client Relations
Research Projects on new technology, systems, opportunities
Social Media Marketing (Blogging, Facebook, Pinterest, etc.)
What will you get in return?
Opportunity to learn how a wedding photography business is run from the inside, alongside a seasoned professional, and a great team
Additional Mentoring Sessions with Krista, Team Portfolio/Image Reviews, Team outings & networking events
This is unpaid, but lunch will be provided.  We'll do whatever you need for it to count towards school credit, also.
Opportunity to assist at weddings and portrait sessions (PAID)
Opportunity to become part of our team after the internship ends, with a paid position if there's a good fit for you here (one of the above roles, or maybe a new one)
Opportunity to showcase & promote some of your personal work on our blog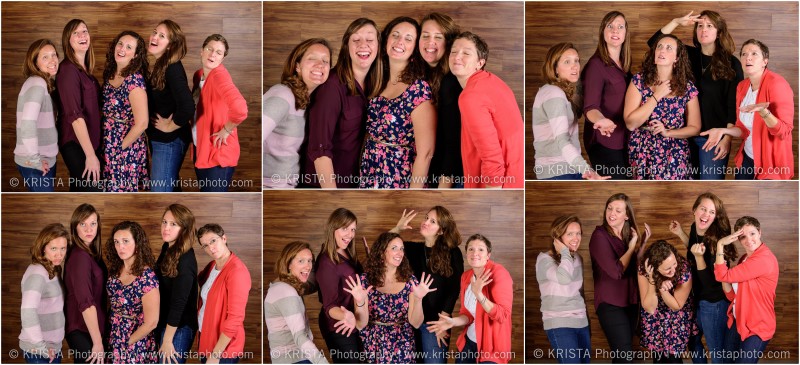 We fully recognize that one person could be the solution to all of those needs, or it could be 4 different people.  We're open to finding the right people, with the right attitude and relevant skills and we'll build the final job descriptions around them!
If you're interested in joining in on this craziness, please follow these instructions carefully!  (remember that whole attention-to-detail thing I mentioned like 10 times???)
We will get back to EVERYONE who applies… so be patient with us as it might take a few days or even weeks!
Seriously, we can't wait to hear from you!   We can't wait to meet the new people who we'll one day wonder how we ever lived without!!