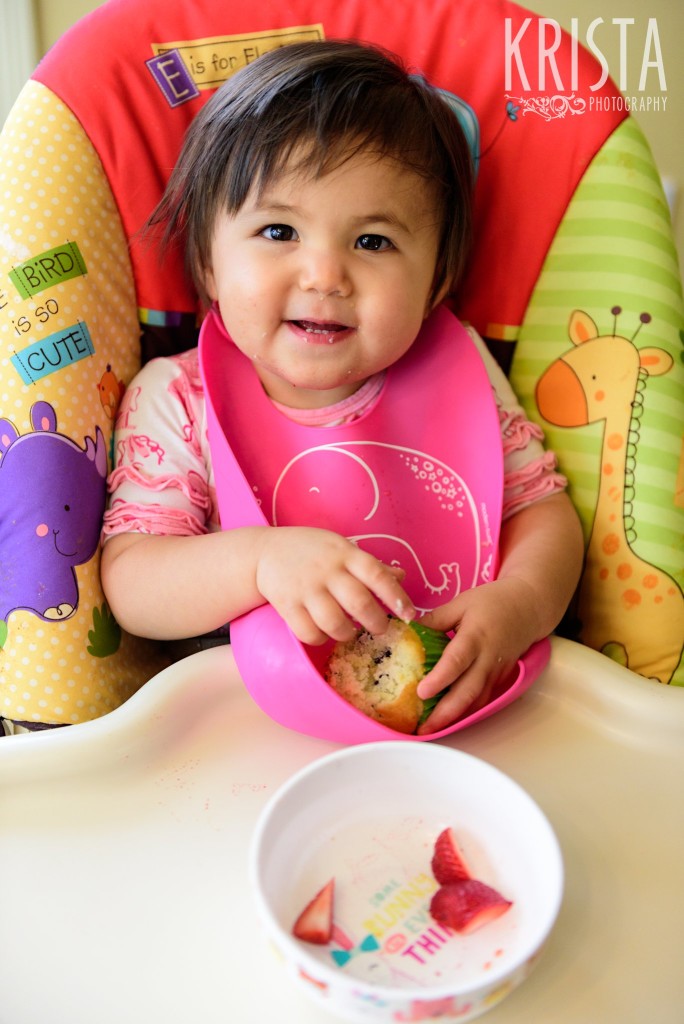 It really is such a treat getting to photograph a family over the years!  CoCo originally photographed Kate & Peter's wedding at the Harvard Faculty Club back in 2014.  And then they moved to Indianapolis. When I went back home to Indy last summer, I had the opportunity to see them and photograph their new baby, Madeline!  And this year, on my annual pilgrimage back to Indiana, I got to see them again!!  Madeline has gotten so big, and if you can believe it, even cuter!!  Check out my favorites from our portrait session!
When I last photographed Madeline, I got to be there for her very first taste of food!  This year, when I arrived, she was eating dinner – and she's really gotten the hang of it ;)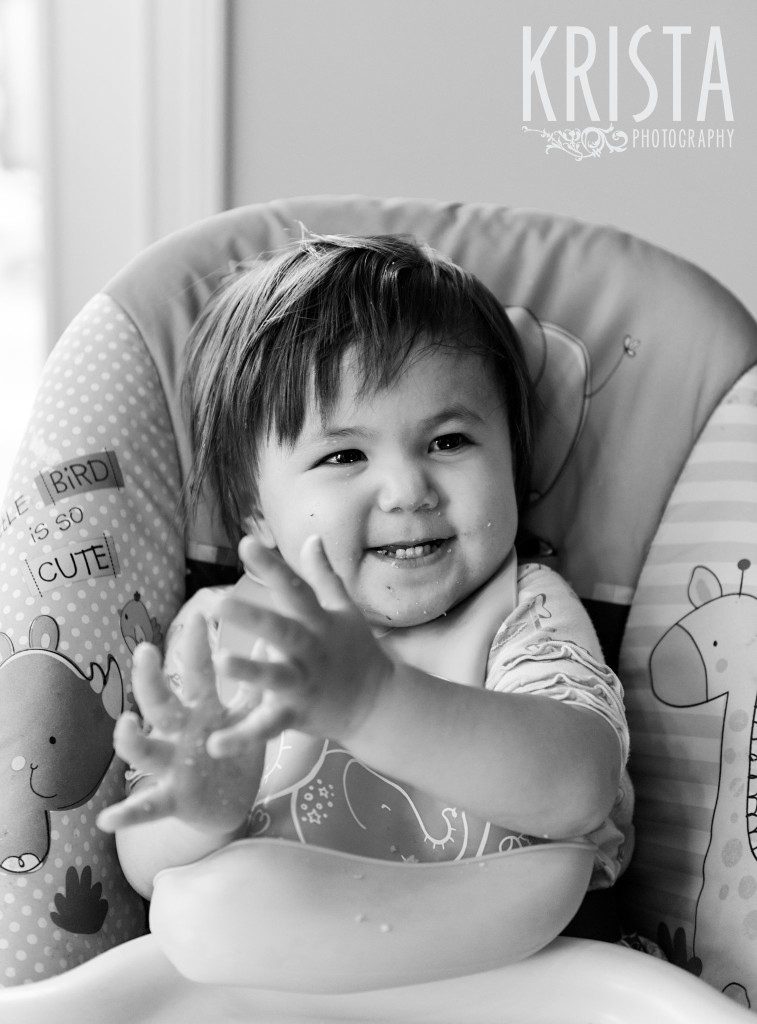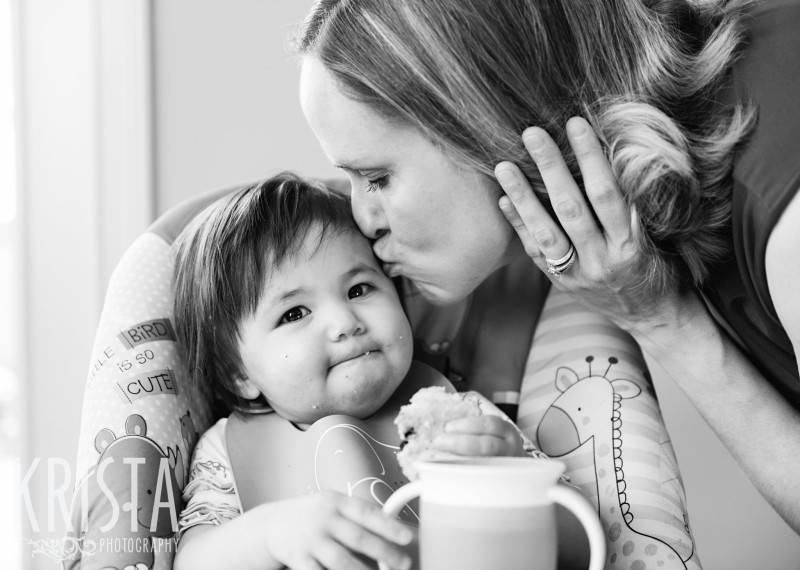 All done!!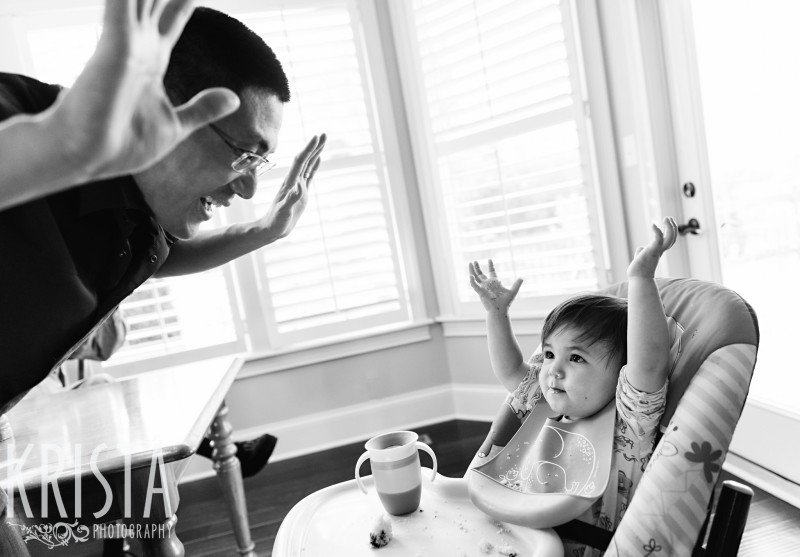 Hahaha!!  Daddy's so funny!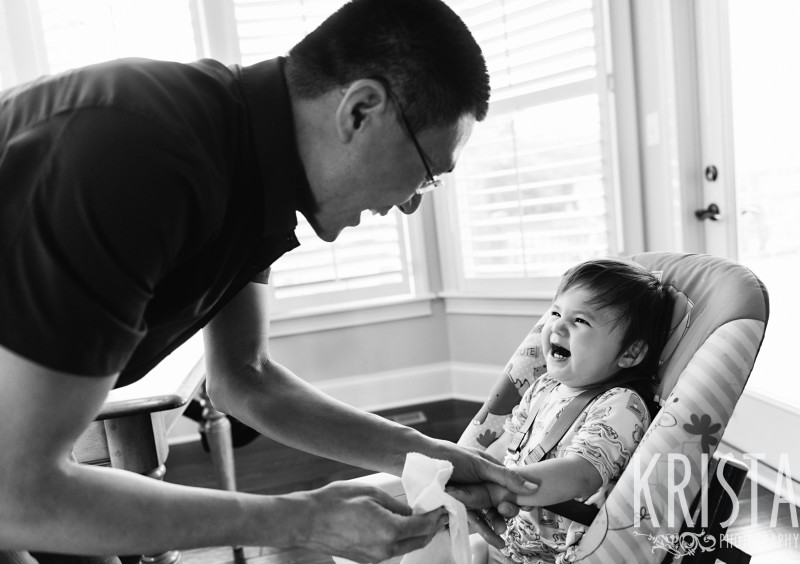 Since eating dinner means a big ole mess, it was straight to the bath for this one!  There were some really cute ones of her getting water poured on her head…but a girl's gotta have a little privacy, you know.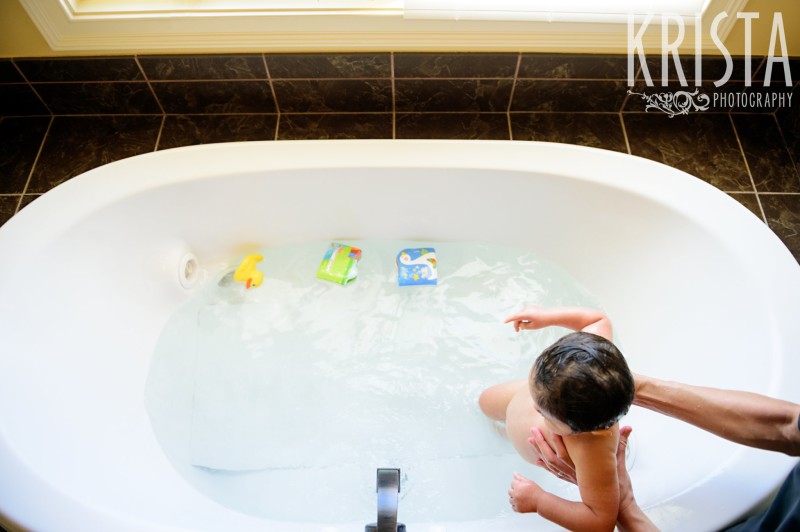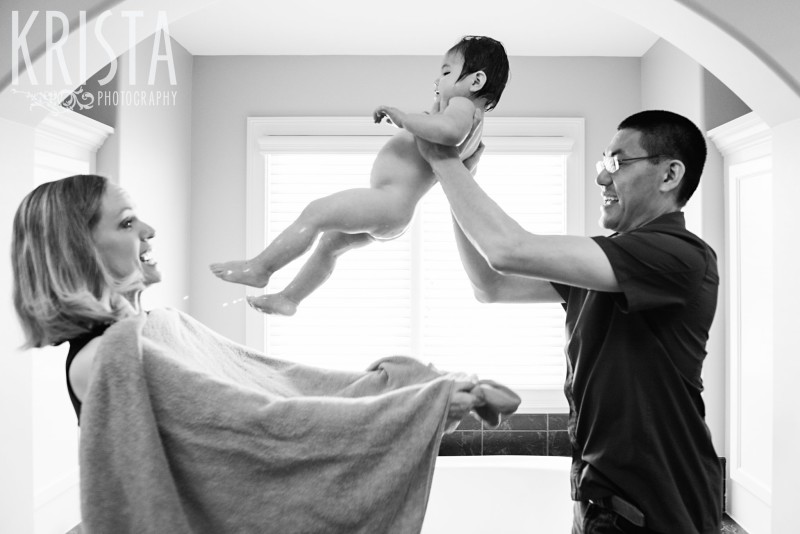 Playing piano with Daddy!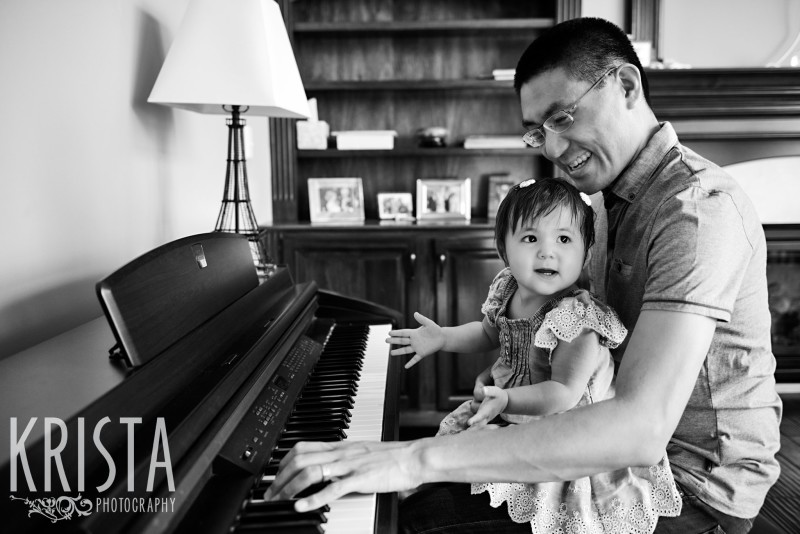 Three Generations!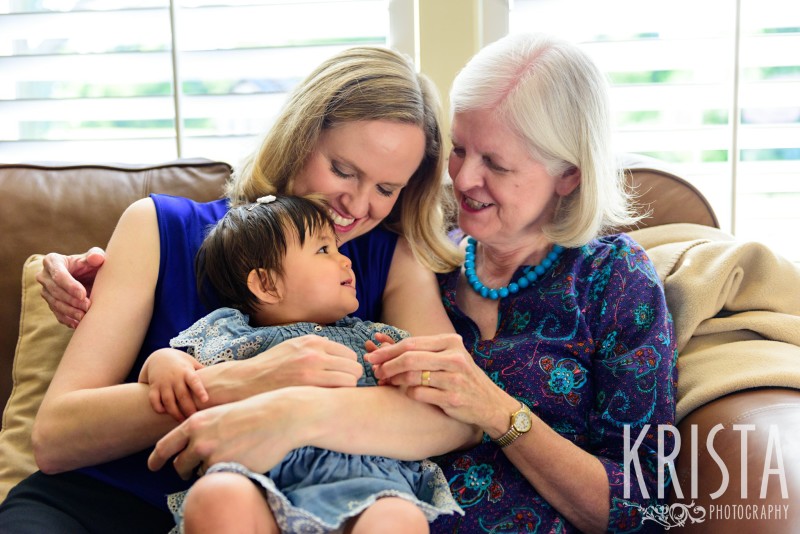 Oh, hello, beautiful!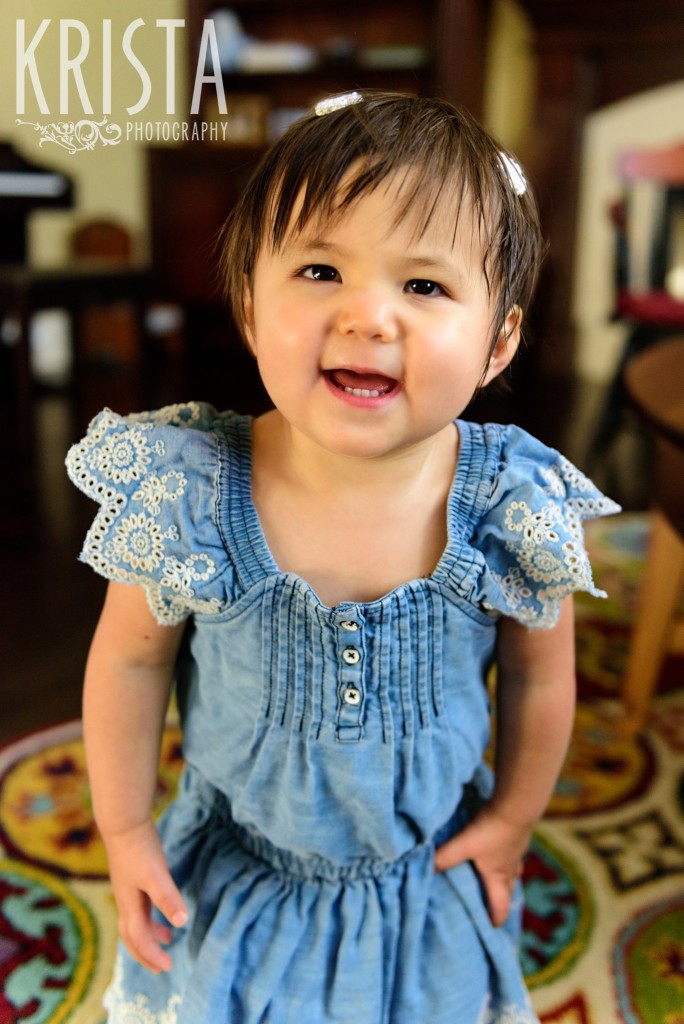 Then we went outside to play!  Grandma & Grandpa are so lucky to live so close by!!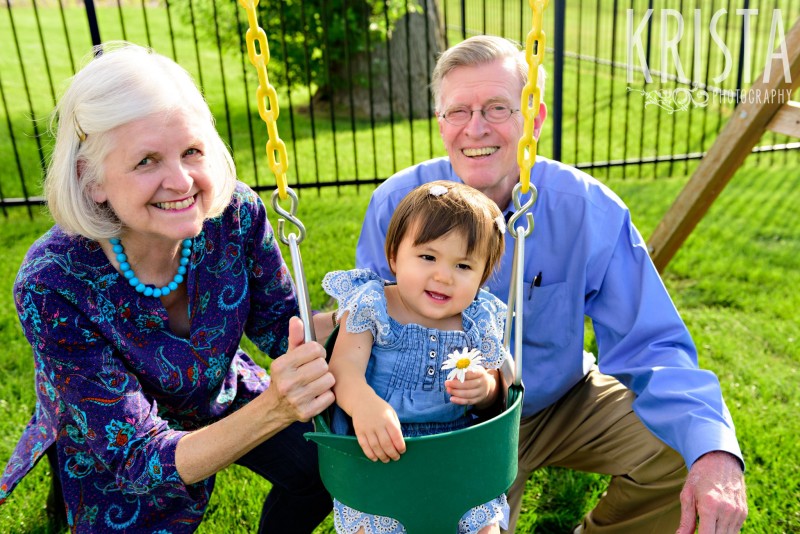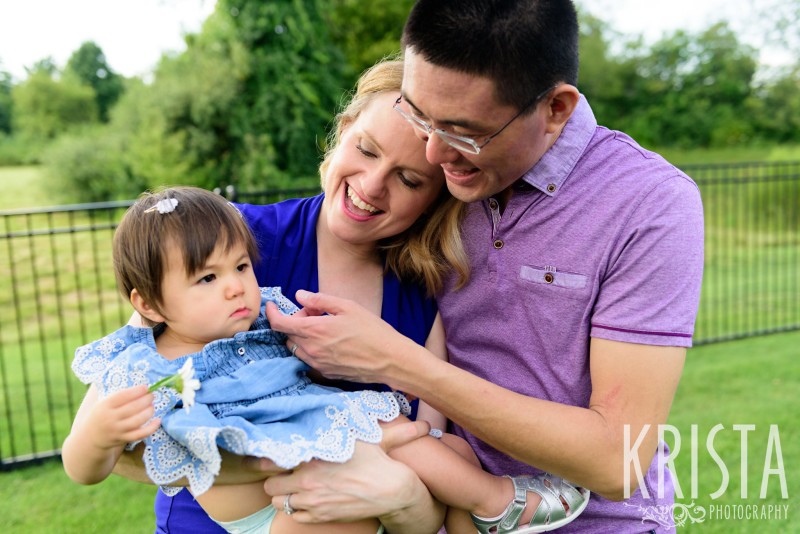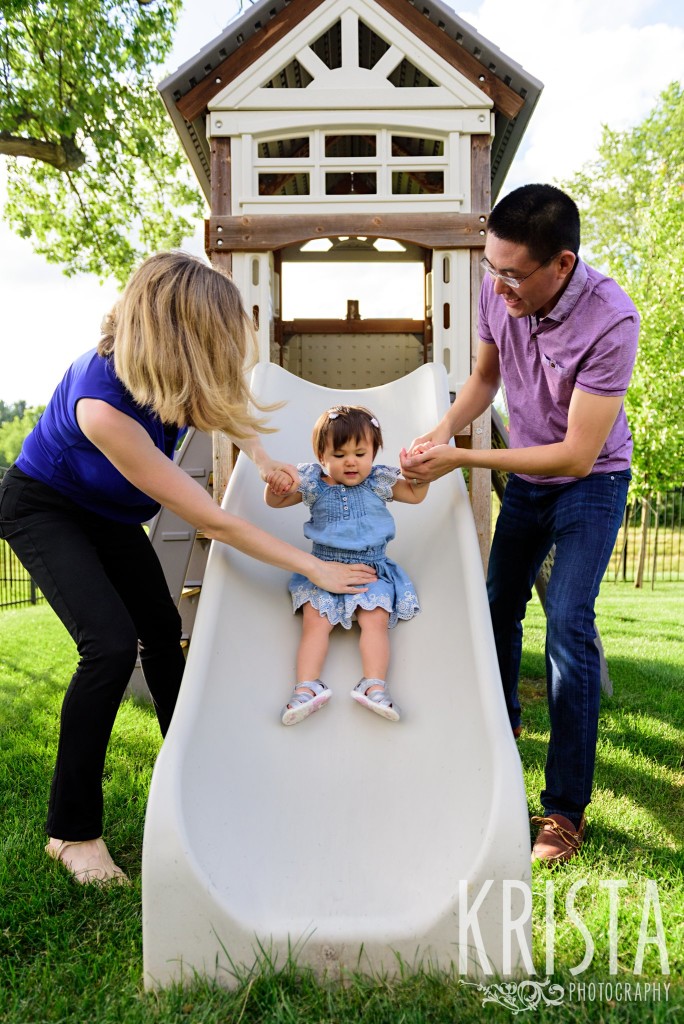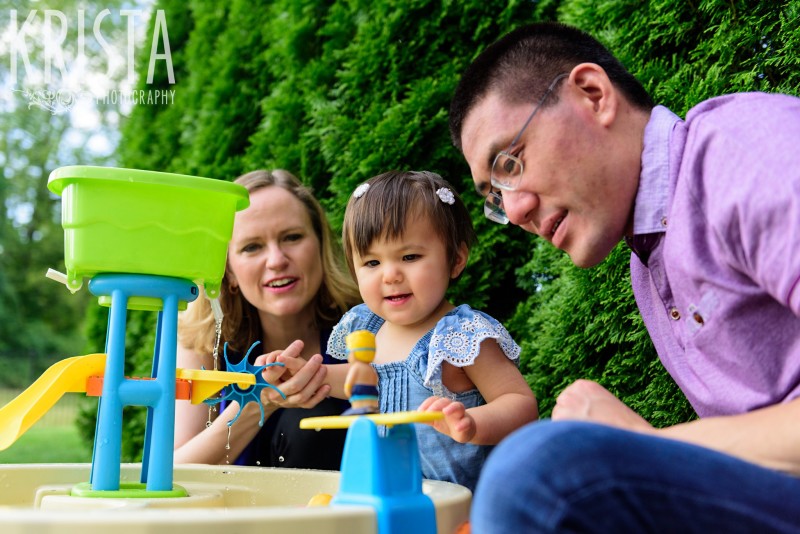 Madeline was basically wondering why on earth they wanted to hold her when it was CLEARLY time to play!  But at least I got her to look at me! ;)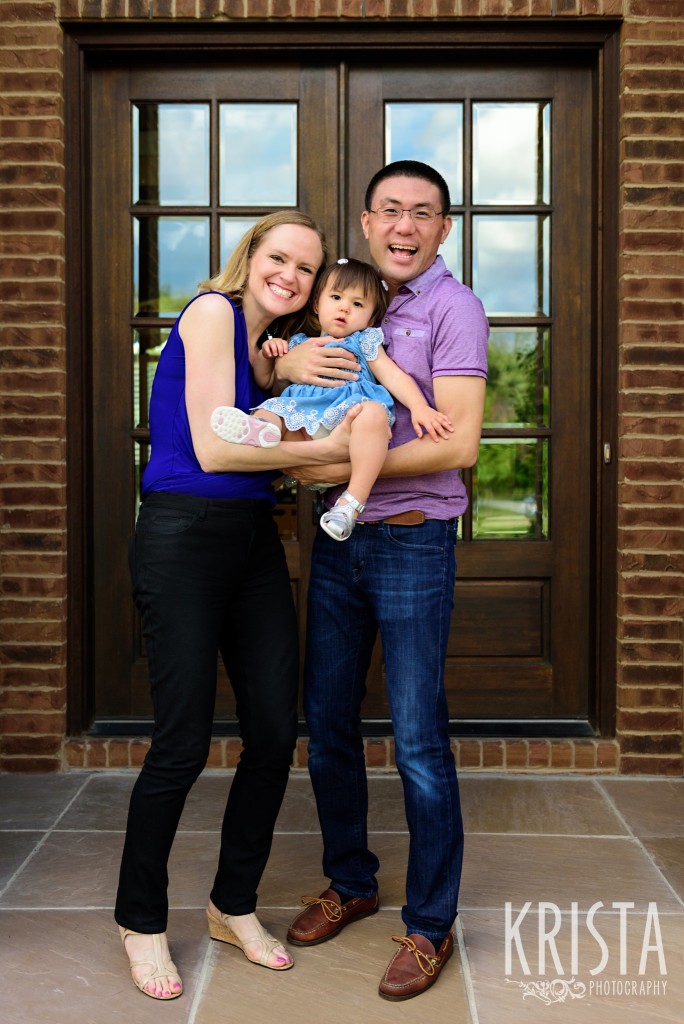 Then, it was time for BED!  I love the bedtime rituals for little kids – they're such a fun thing to document.  My sister's kids are so big now, and I miss baths, and stories & songs before bed!!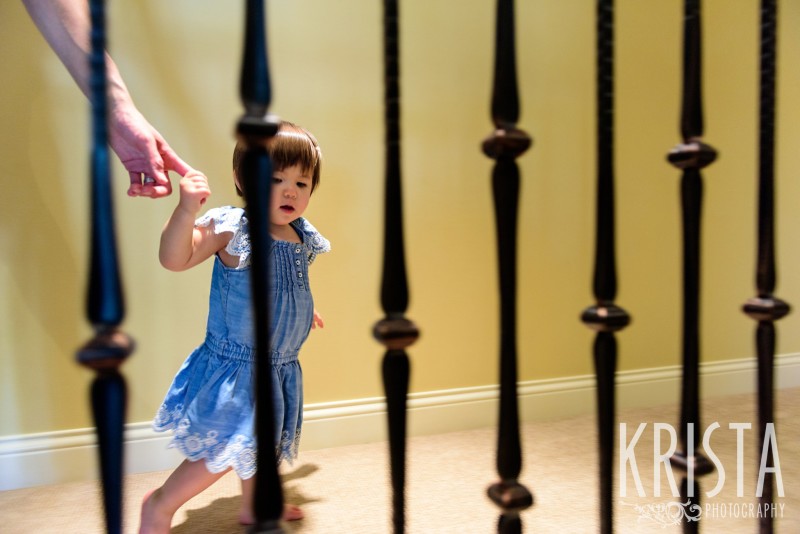 Brusha, brusha, brusha!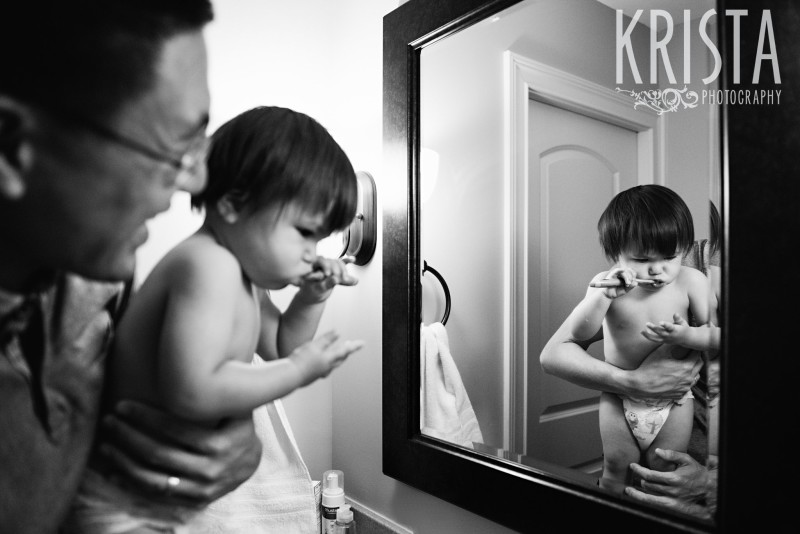 Haha!  Putting on PJ's is a team sport!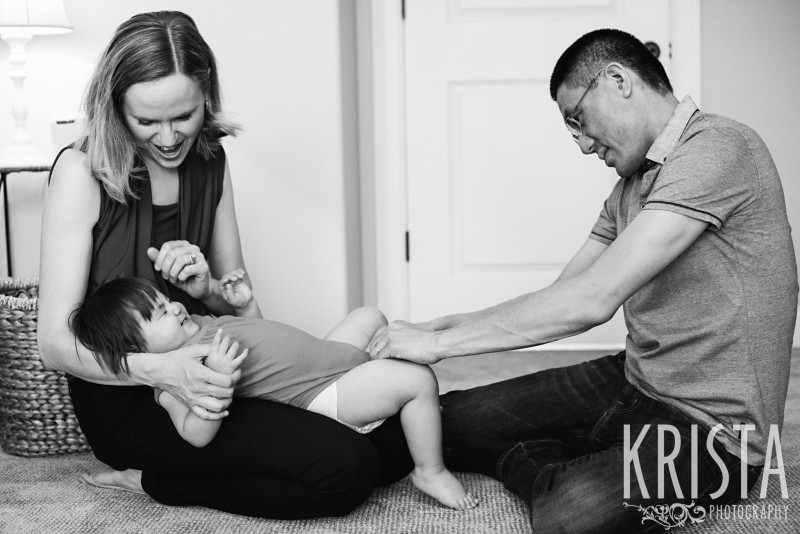 Moo, Baa, La La La!!   Oh man, my nephew used to love this book!  "The cow says Moo, the Sheep say Baa, three little Pigs say La La La!  No No, you say, that isn't right!  The pigs say OINK all day and night!!" ❤️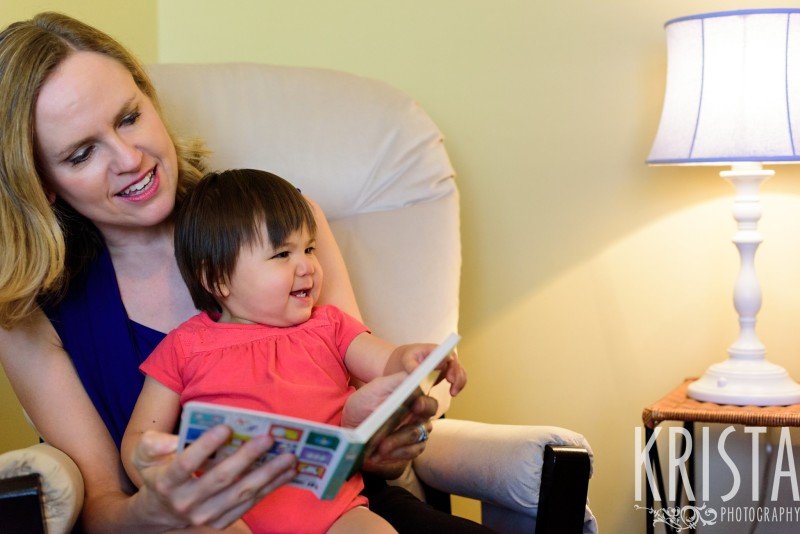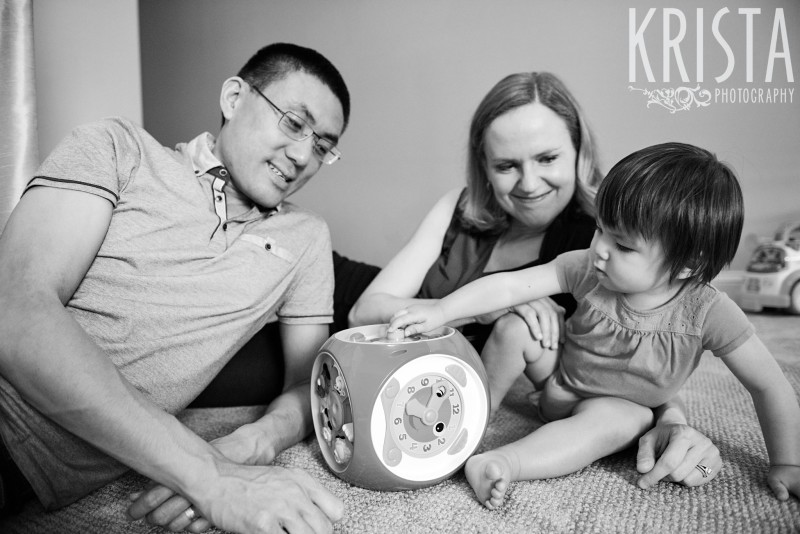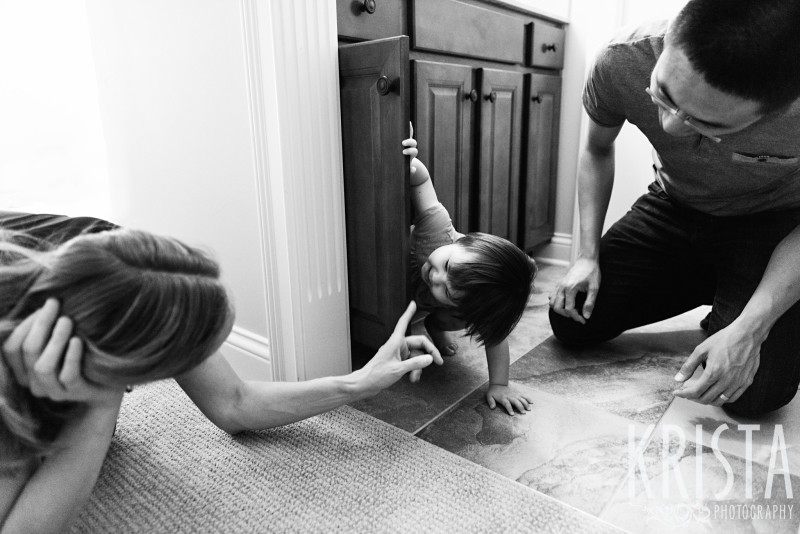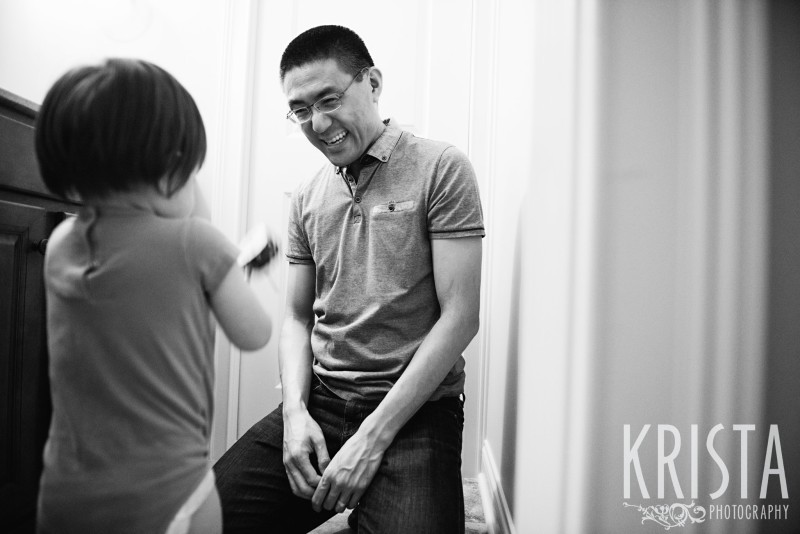 Ok, you!  Into bed!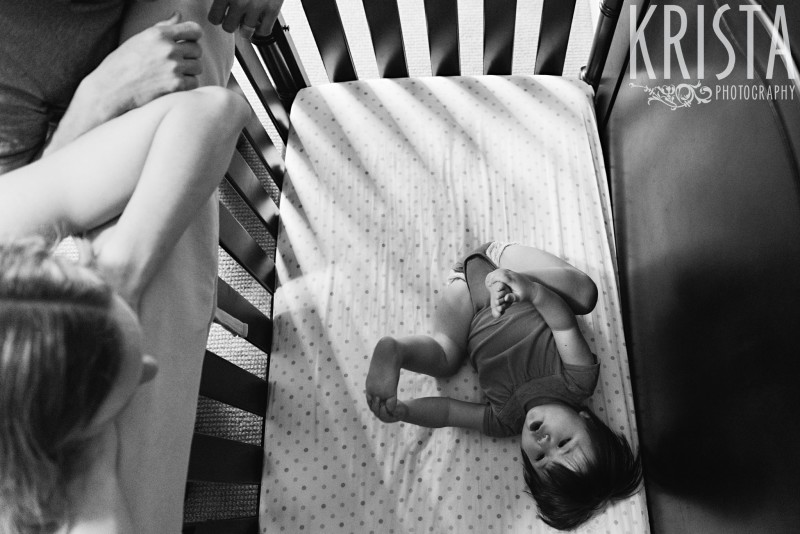 Oh, so sweet!!!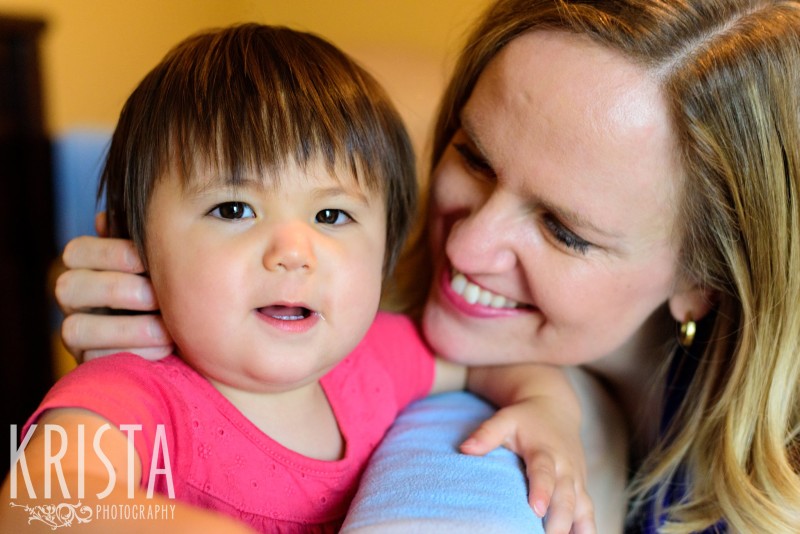 Good night, little Madeline!  See you next summer, my dear!