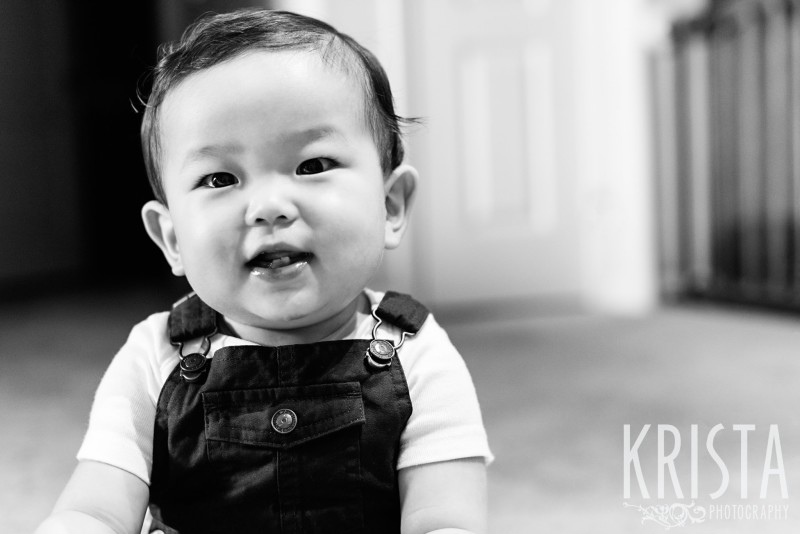 I can't say often enough how much I LOVE getting to photograph families over time!  It is SO COOL to bear witness to the evolution of two people becoming so much more!  From engaged couple, to bride & groom, to a family of their own… it's a honor, truly.  So, I was pumped to go visit Sylvia & Ricky and see just how big Baby Matty has become now that he's one year old!  And man!  If I thought this kid was cute before, he is EVEN CUTER now!!  Check out my faves from our portrait session!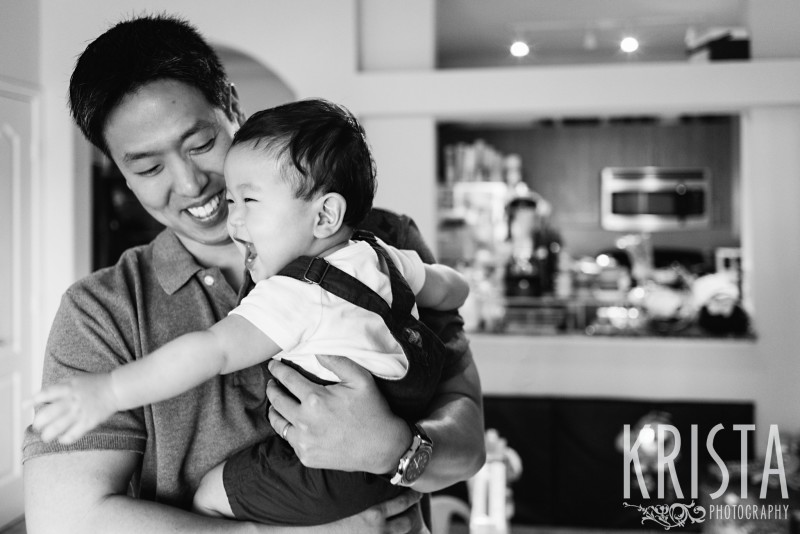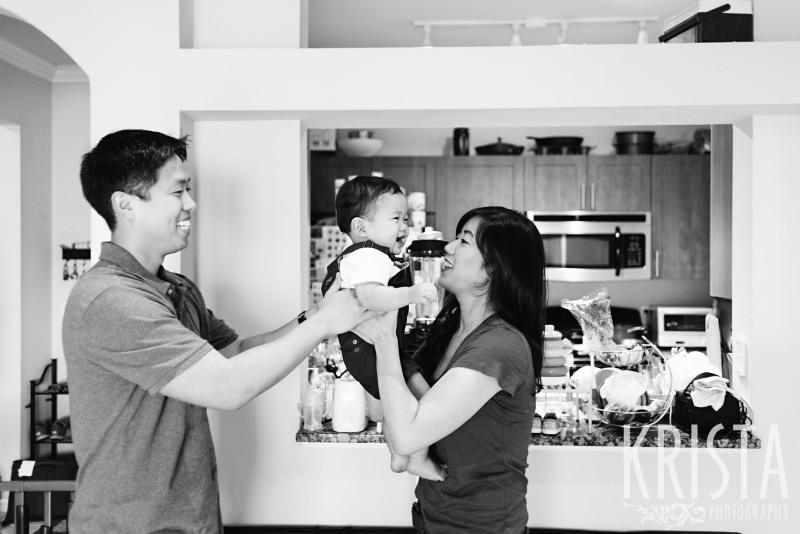 Hey buddy!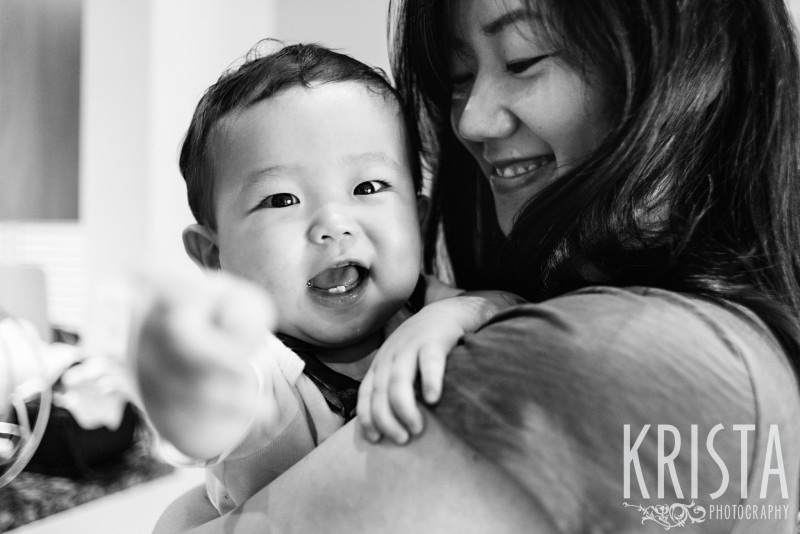 You've got to make a lot of tough decisions in life, kid – it all starts here!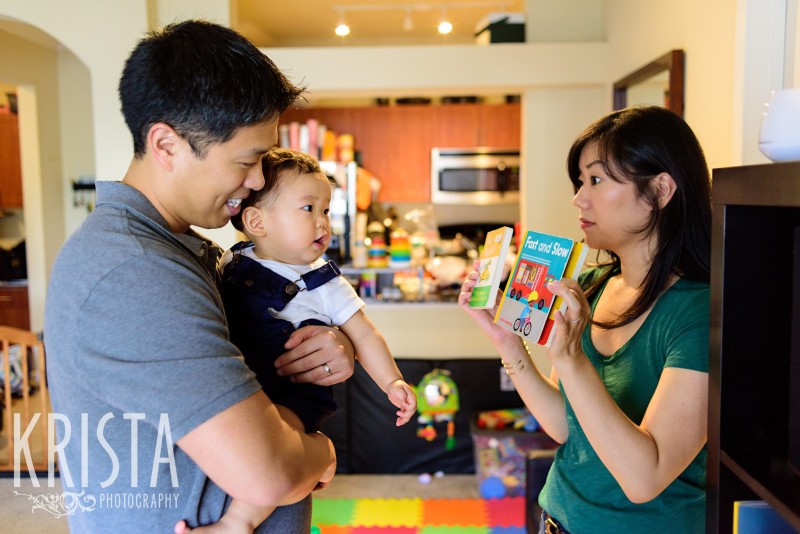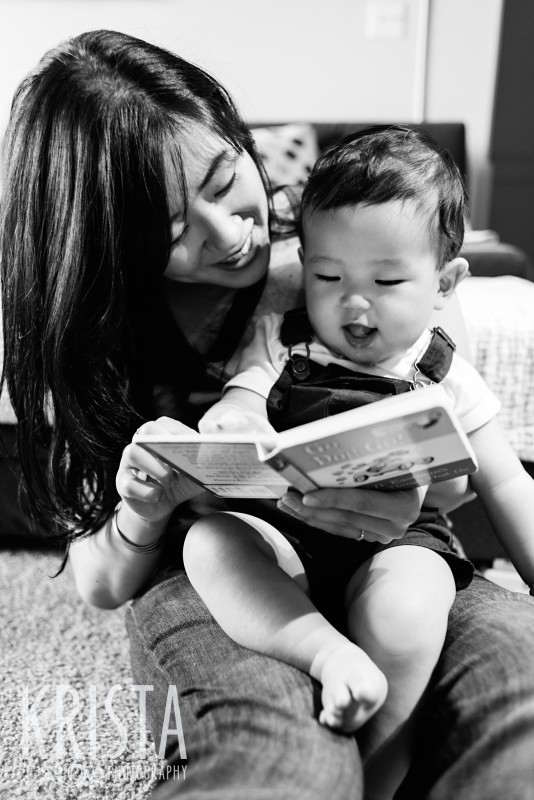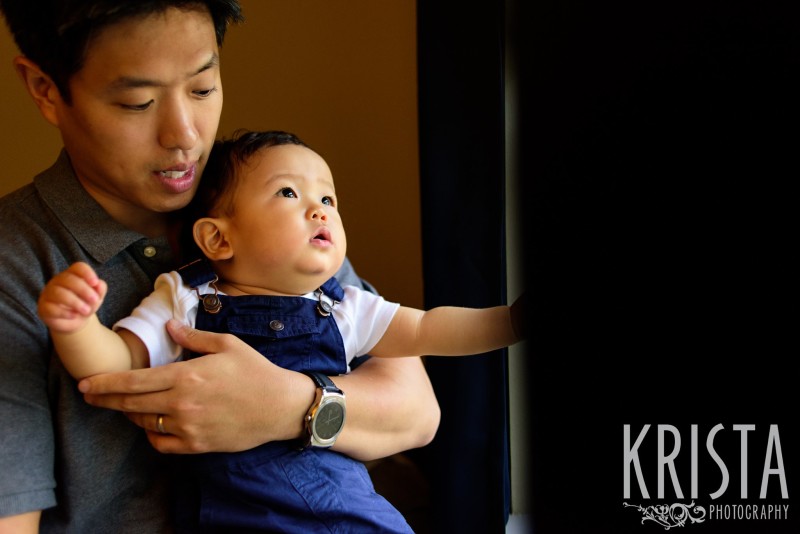 Bahahahahaha!!!  Changing a toddler's clothes is a STRENUOUS team sport!!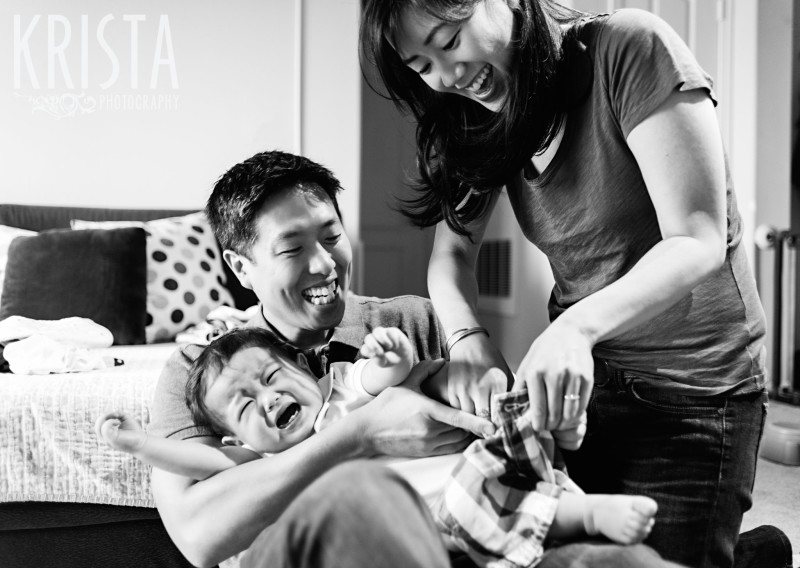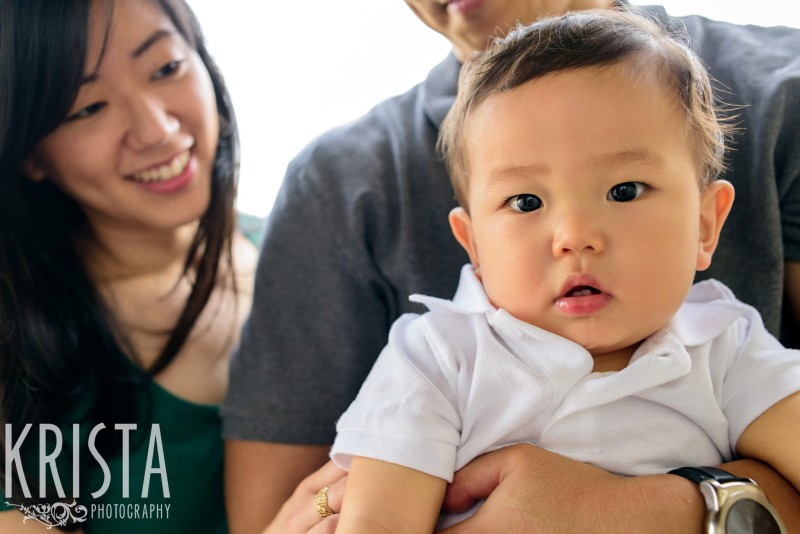 Oh my gosh, that grin!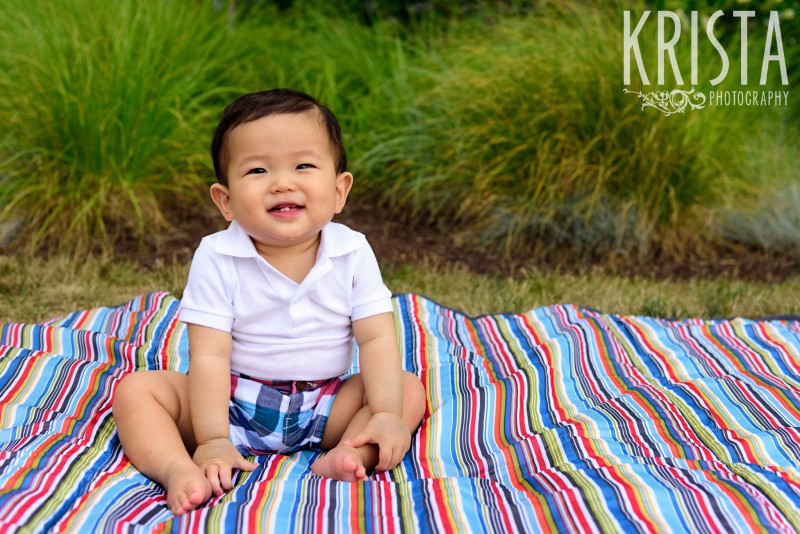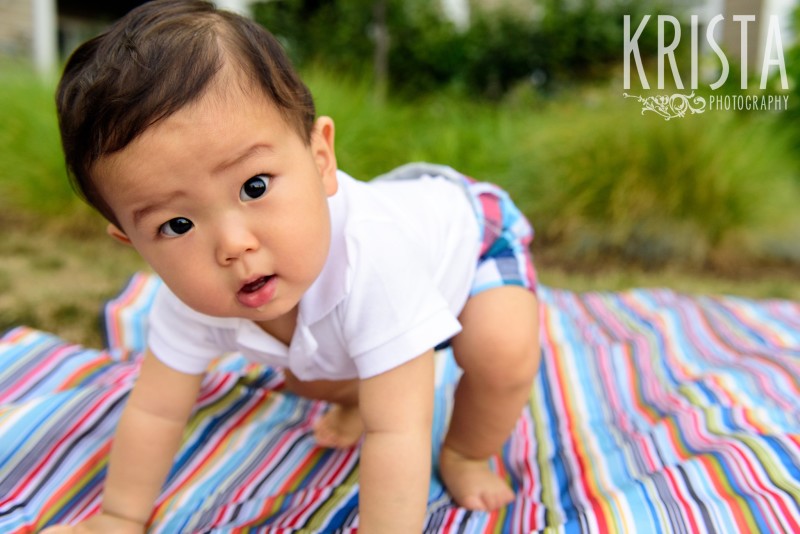 Learning to stand up all by yourself is so empowering…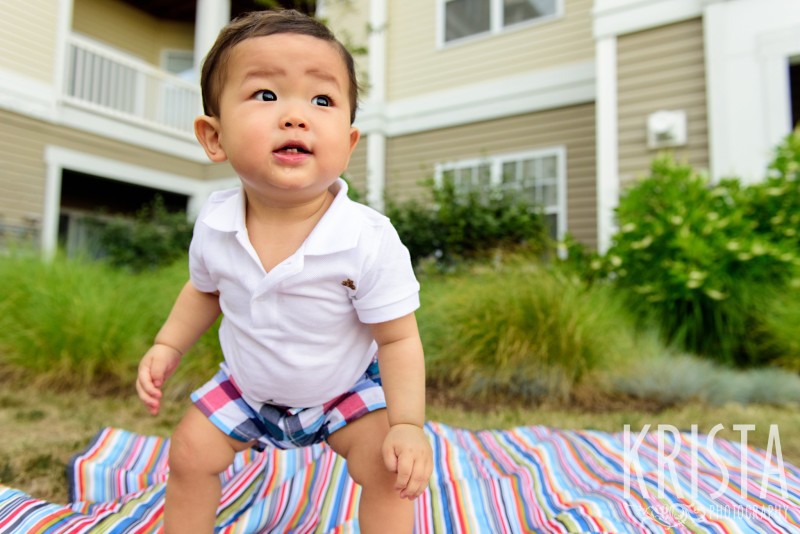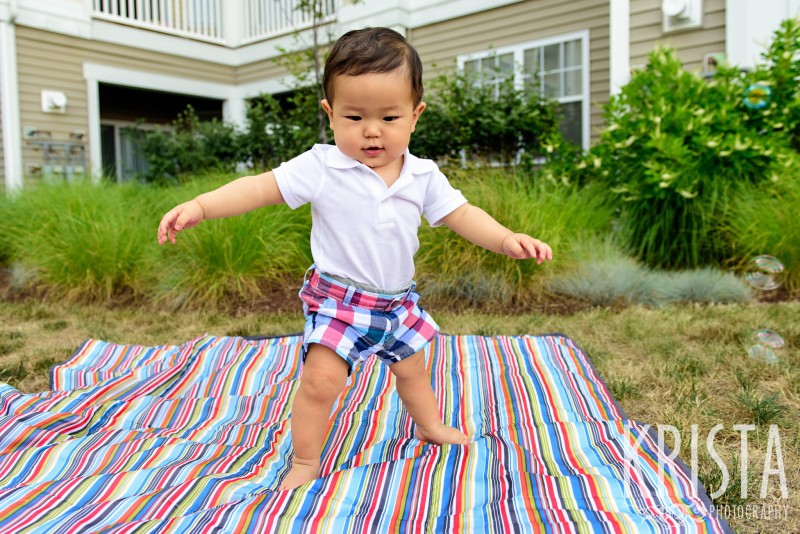 Cutest dinner time ever!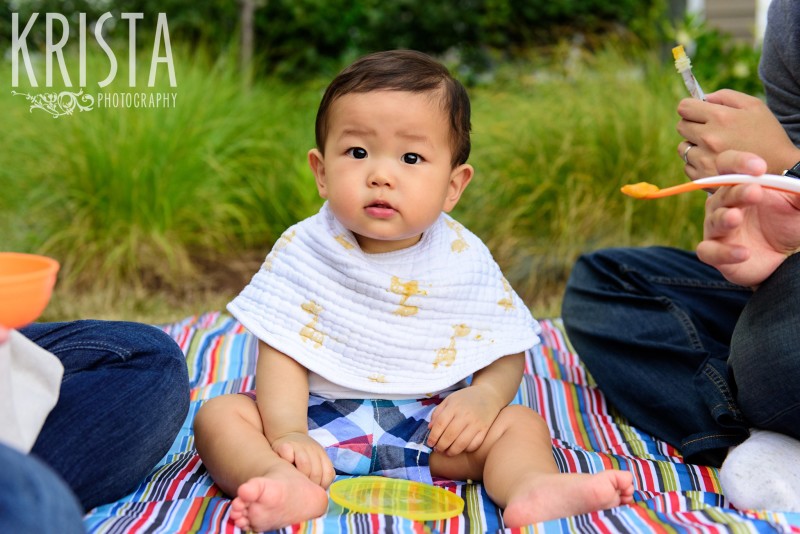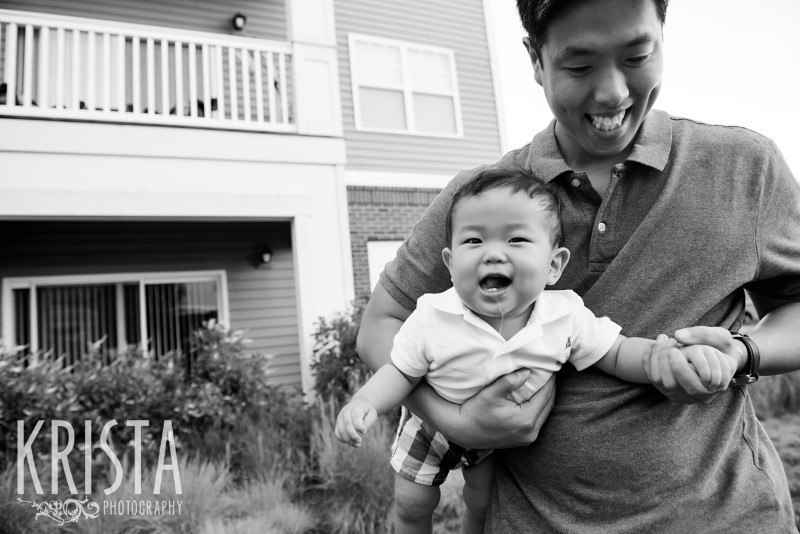 We took this very cute shot of Baby Matty as a newborn with all his stuffed animals, so we tried it again and it was a whole different experience!  But that's all part of the fun of having a toddler – it's not so much about getting the same shot with him bigger as it is capturing how he's changed and what he's really like, right now, at 1 year old!  At 5 years old, we'll get something totally different, and at 12 years old something totally different from that!  That's what's awesome about childhood – the constant change and discovery and growth – it's a beautiful thing!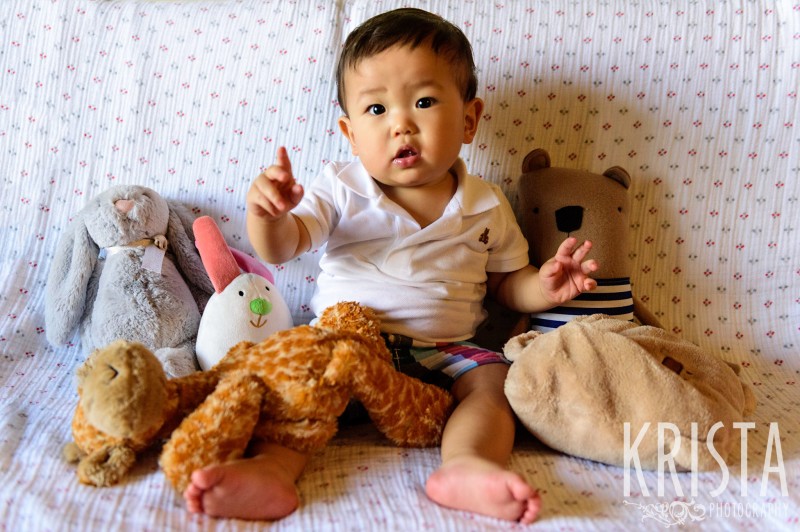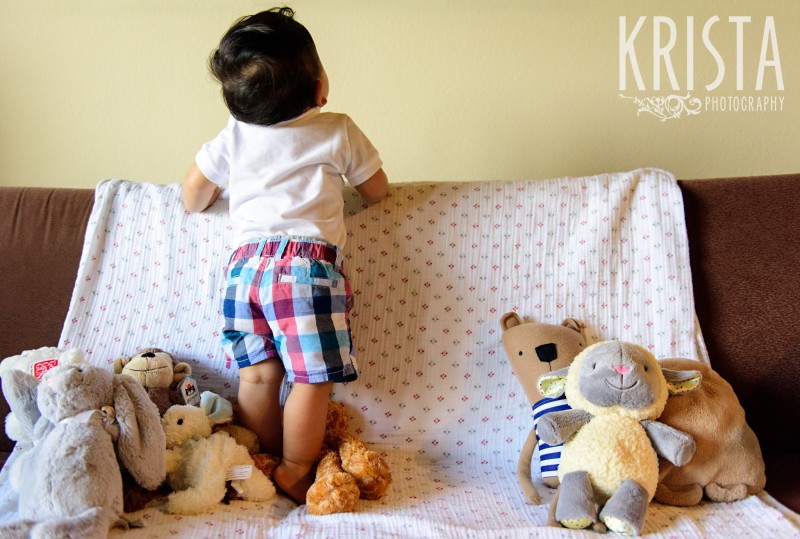 Thanks again, Sylvia & Ricky!  I love you guys – it's always a treat to see you guys, especially now that Matty's part of the deal!  I can't wait til next time!!  xoxo