I had such a fun time walking around Boston with Christina & Thomas a few weeks ago!  Oh yeah, we took some cute photos along the way, in between & including a few bouts of silliness & laughter ;)  This image from Acorn Street on Beacon Hill is totally my favorite! So sweet!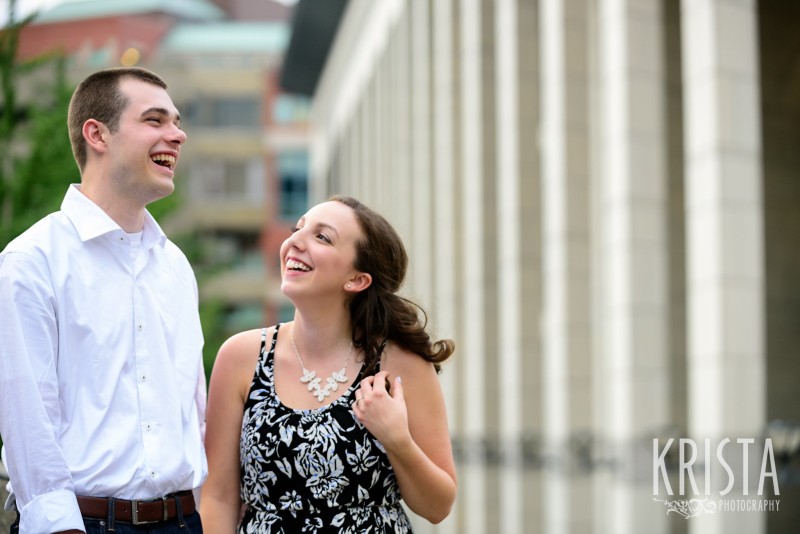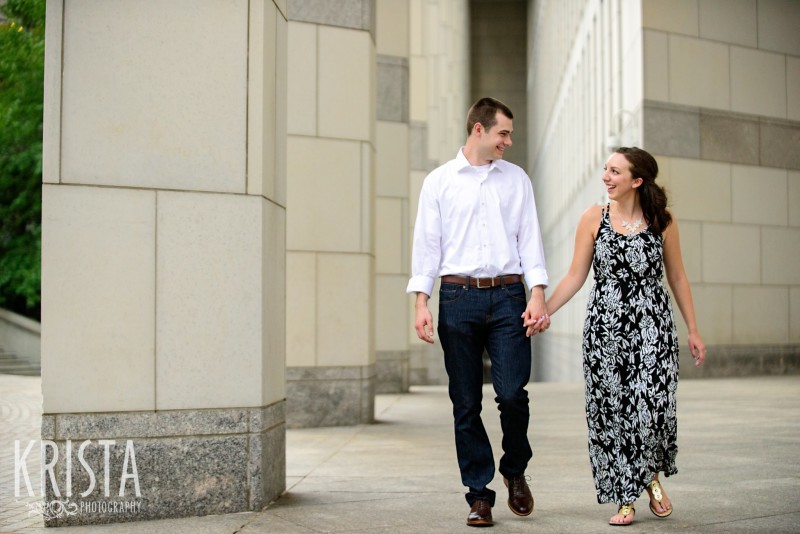 Hahaha!  He knows just how to make her laugh!!  Always a good sign, if you ask me :)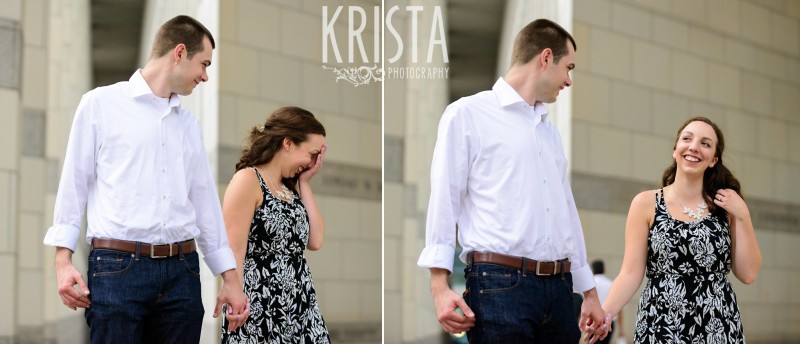 We ended our time down at the Rose Kennedy Greenway, where they got engaged.  I love this quiet moment with the city behind them!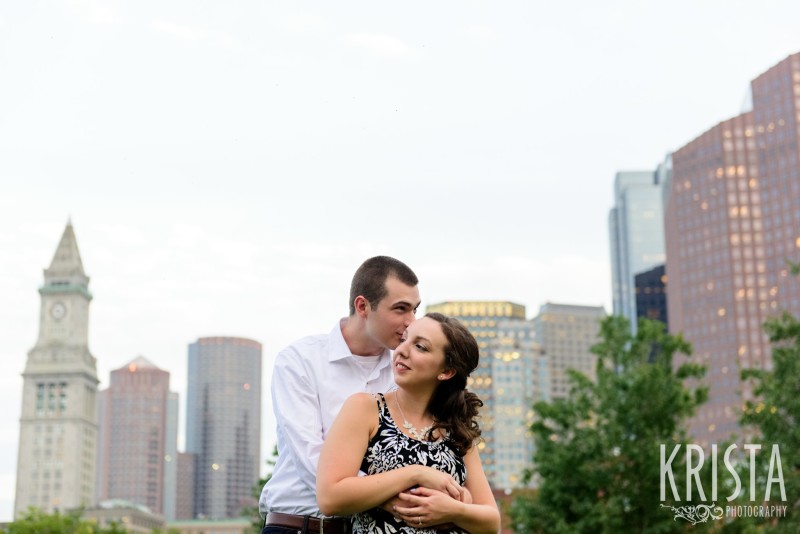 I told them to give me their best Nicholas Sparks kiss (Christina's a big fan!) – and they did not disappoint – the only hard part was choosing which one to share!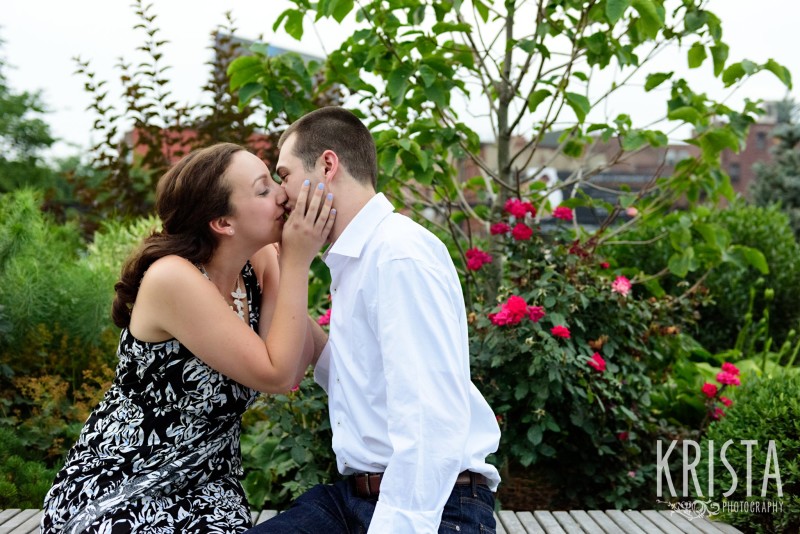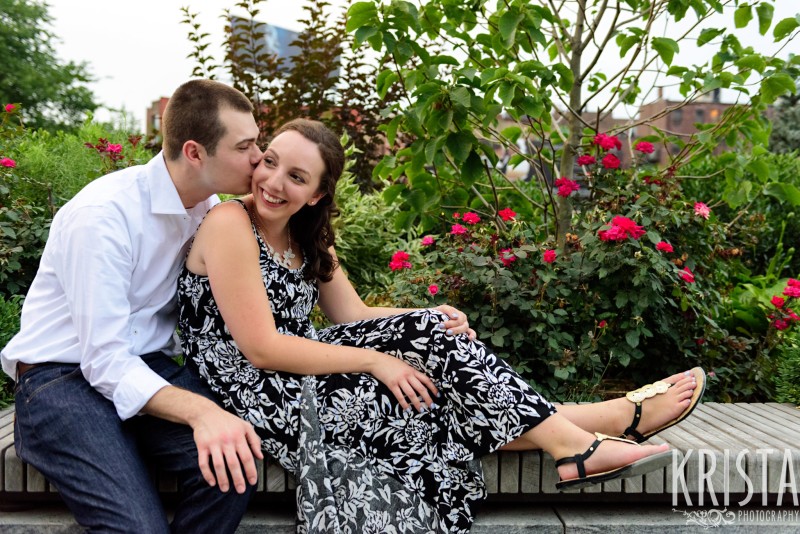 These two are so adorable, and spend so much time laughing! I love it! I can't wait til their wedding next summer!!