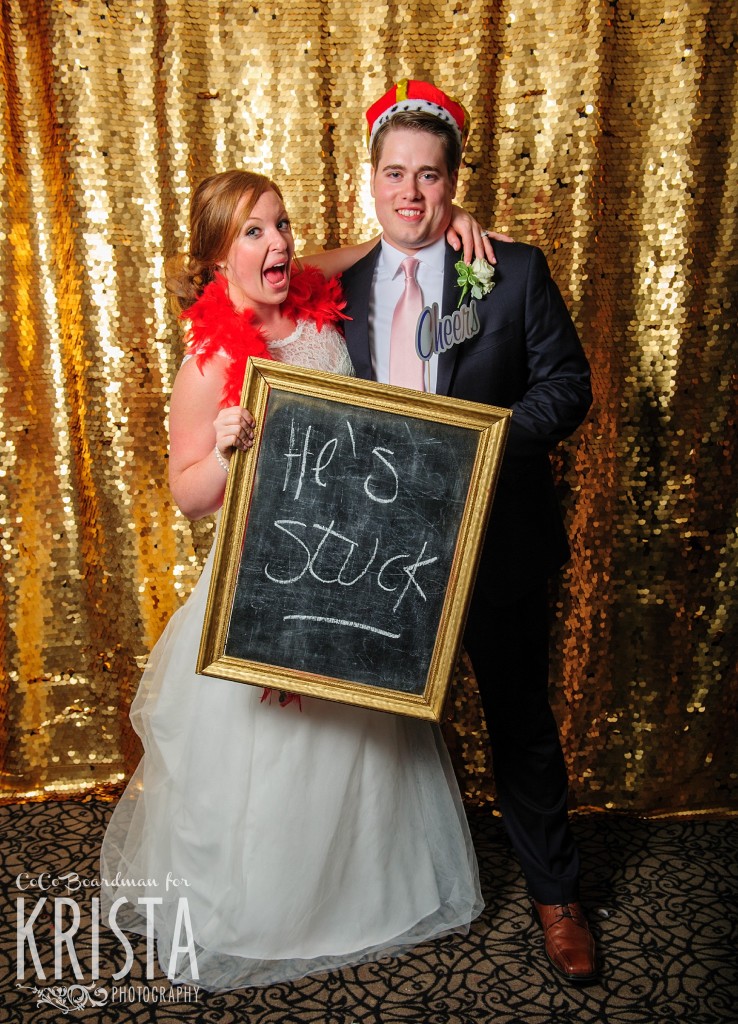 Hi, Stephanie the Intern here!  For my first assisting gig with CoCo, I got to run the PhotoBooth for Maura & Scott's wedding!  While the dance floor filled, and in-between plates of scrumptious chicken, steak, and cake, partygoers kept coming back for our sequined PhotoPooth in the corner of the venue hall. I don't know if it was the crazy hats, feathered boas, or the gold sequined backdrop, but I think the guests enjoyed the opportunity to get a bit goofy in front of the camera for a change! Their smiles and dance moves were most definitely infectious!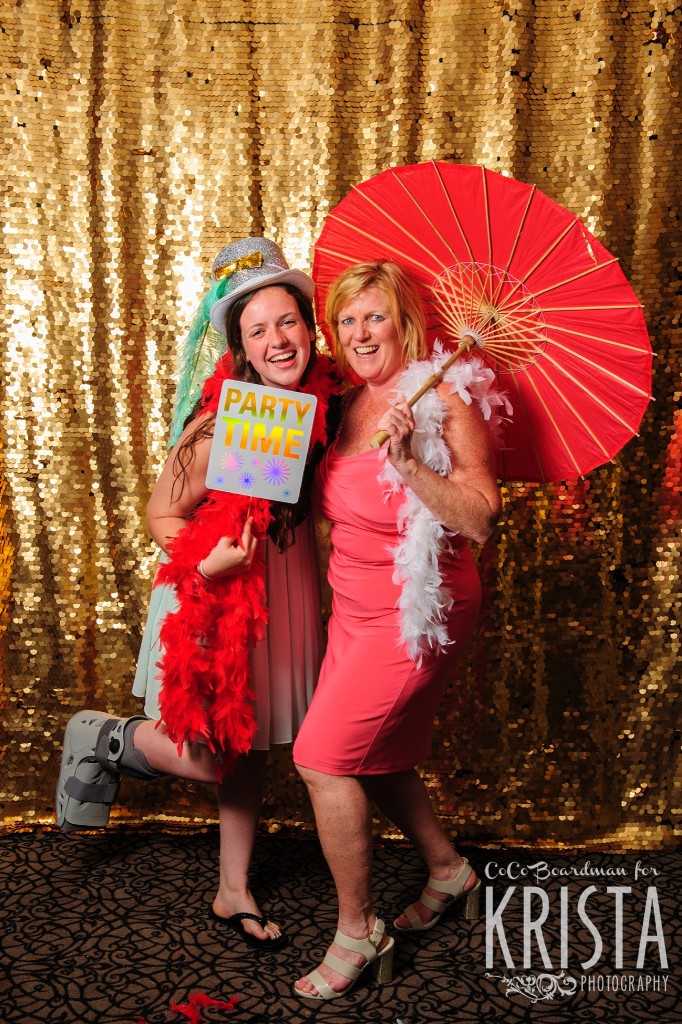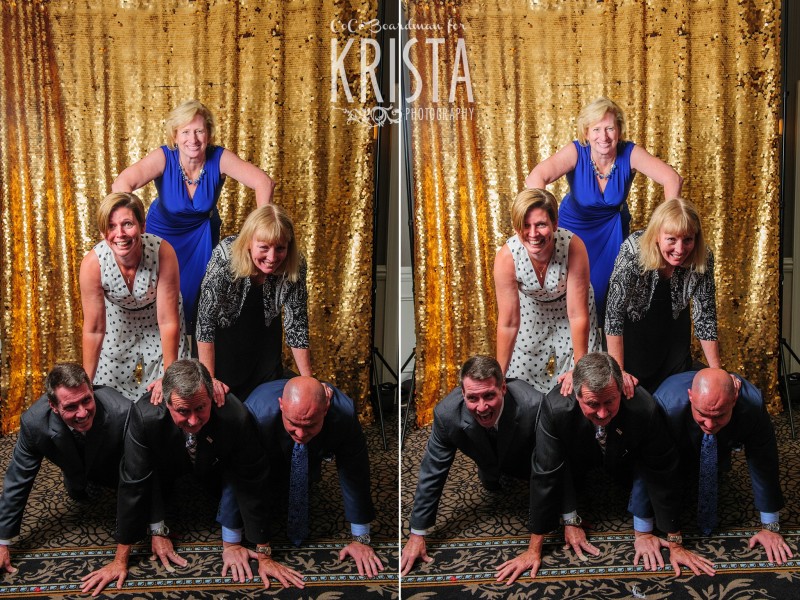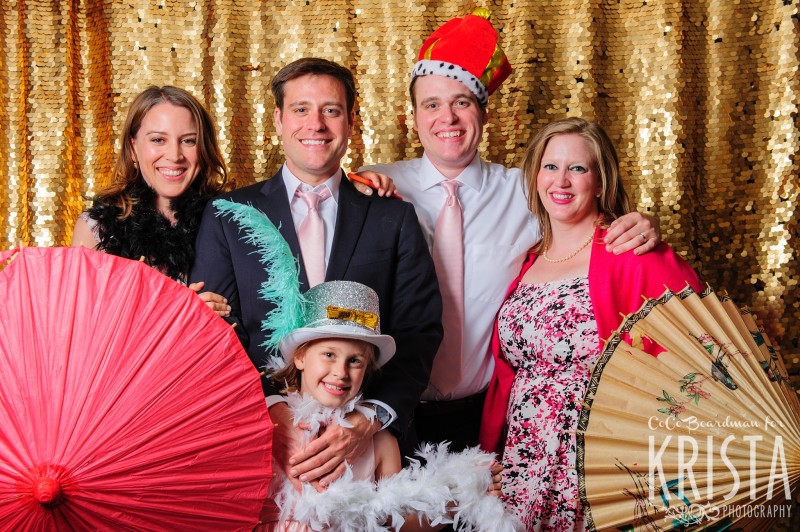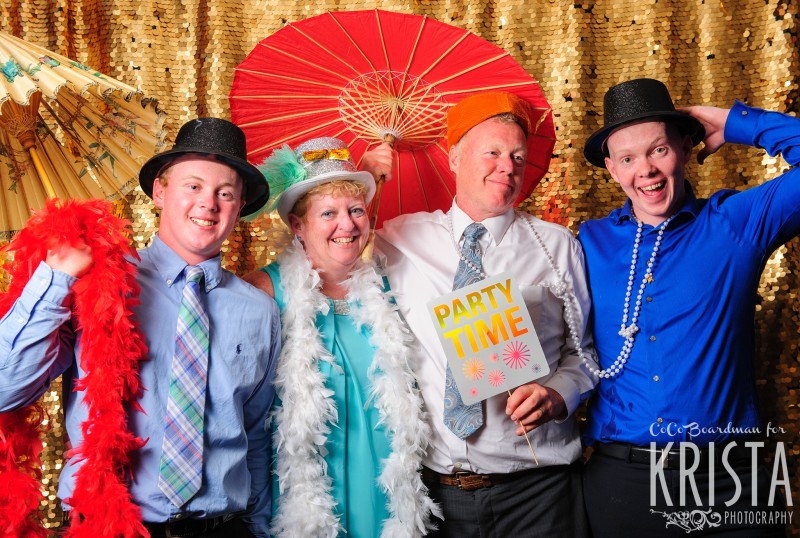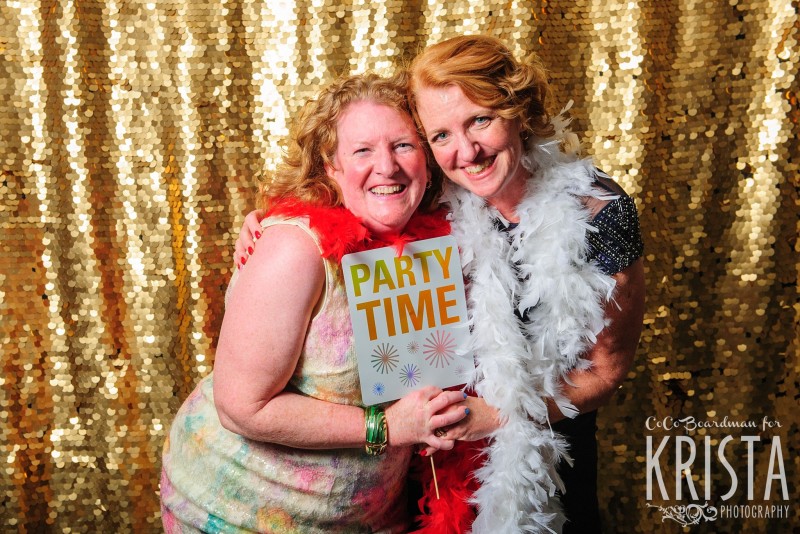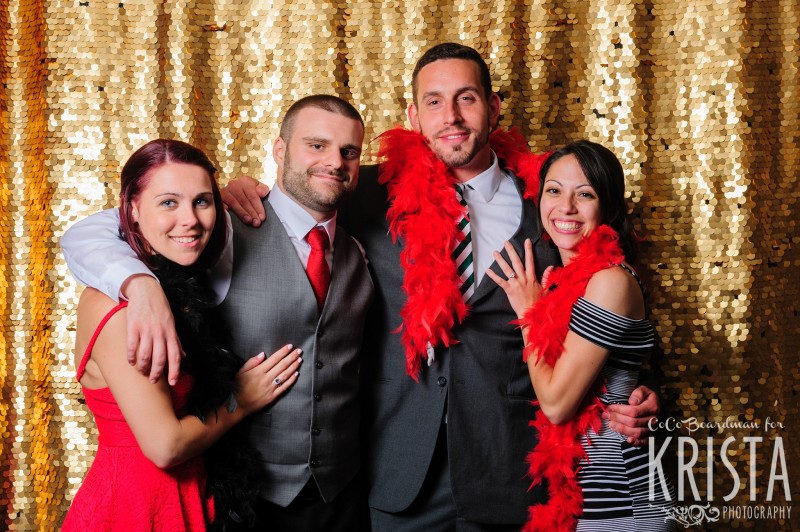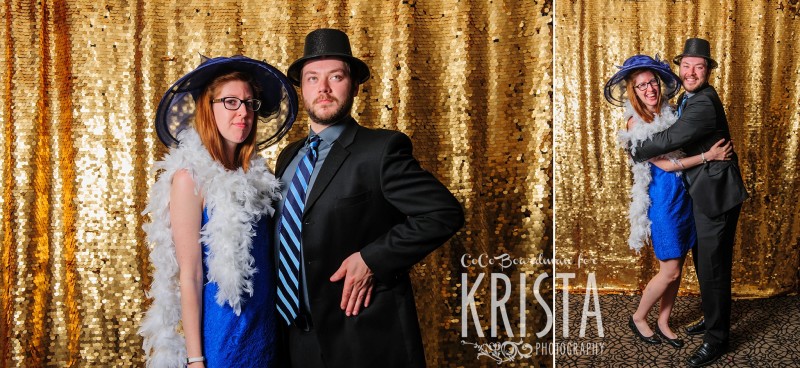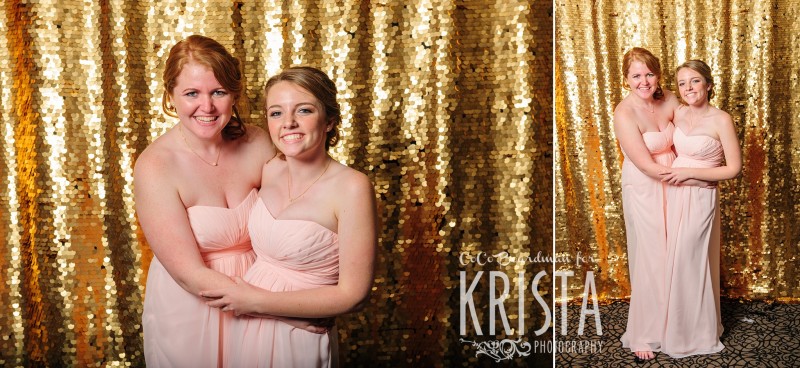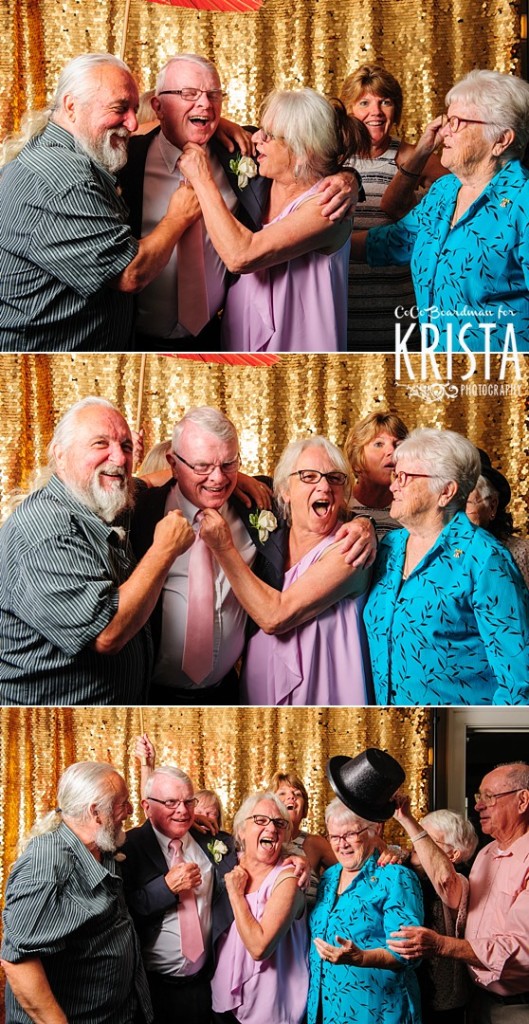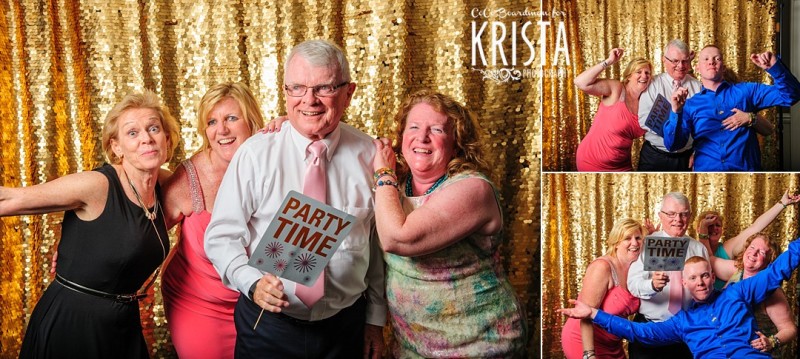 Everybody joined in the fun of the photo booth. Even the bride and groom stole a few shots with their guests!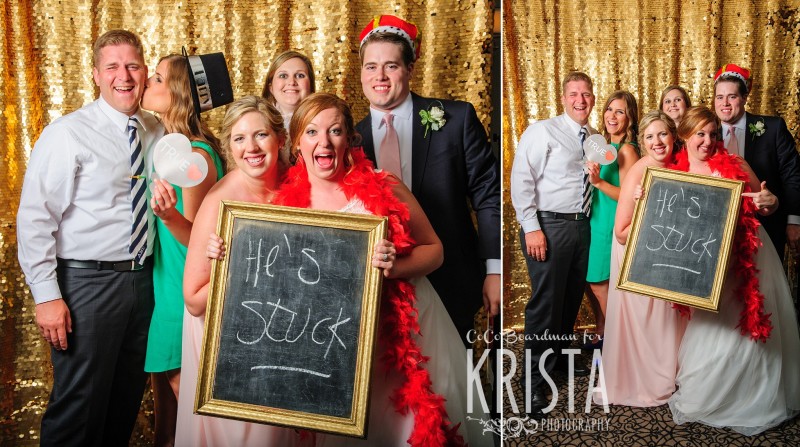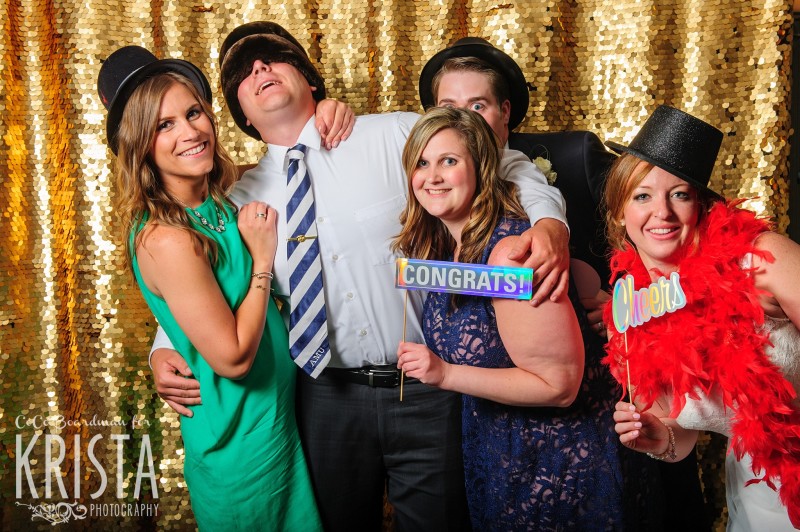 Being that this was my first time taking pictures for a photo booth of any kind, I was a little anxious for what to expect, but I genuinely had a great time!  Plenty of friendly and entertaining guests made this experience not only enjoyable but an interesting learning experience into the life of a quick-paced photographer.
I'm definitely looking forward to the next time I get to snap some pictures for another event!