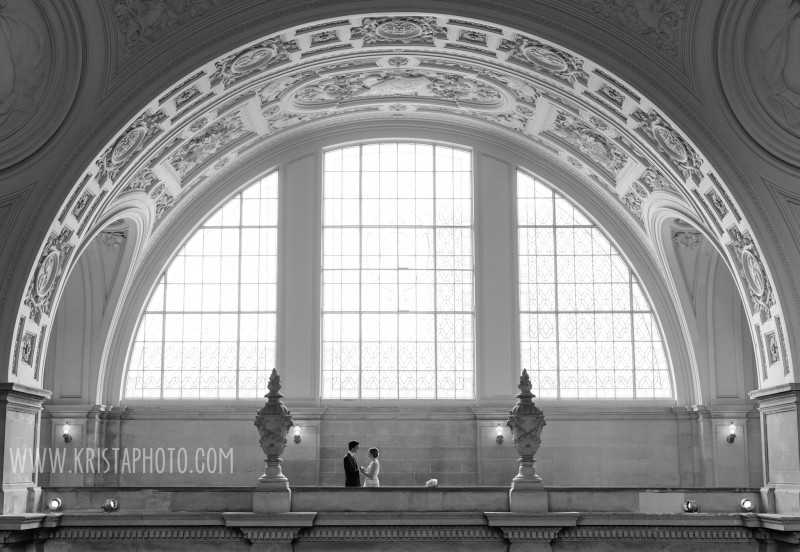 Ingrid & Martin are planning a big party and a super fun wedding out here in Massachusetts this summer, but they had their civil ceremony a few weeks ago at San Francisco's City Hall.  Everything worked out perfectly so that Martin moved from France to the US on a Friday, and I was able to get there by Wednesday to capture their official marriage!  Honestly, for a civil ceremony at city hall, it couldn't have been any more lovely!  Not only is this one of the most beautiful City Halls you could possibly imagine, but after being apart for so long, Ingrid & Martin were absolutely GIDDY about marrying each other!  They might actually be the happiest couple I've ever photographed – you're going to love them…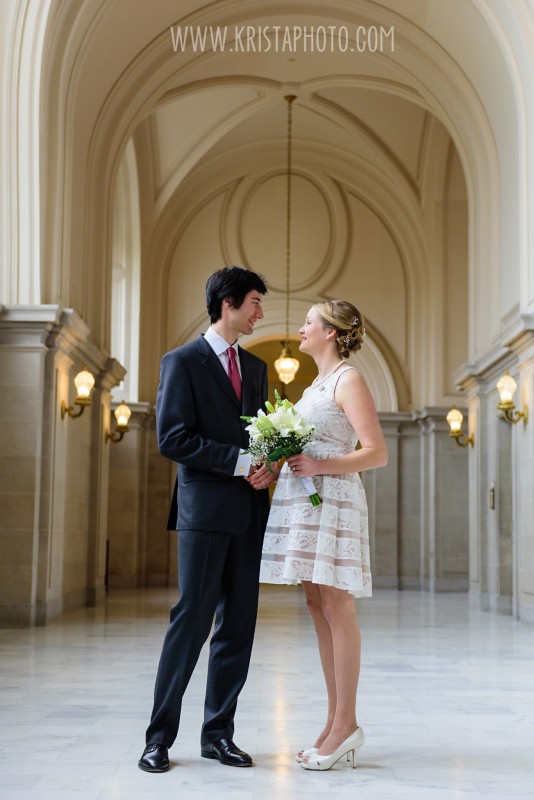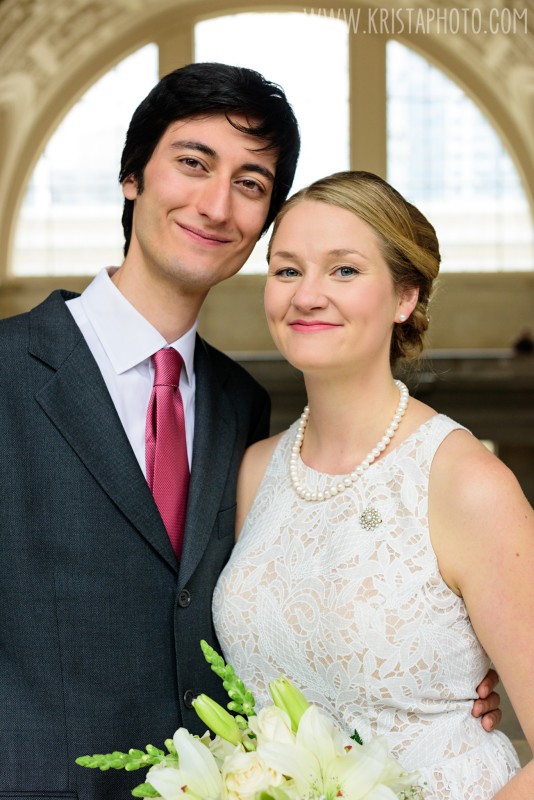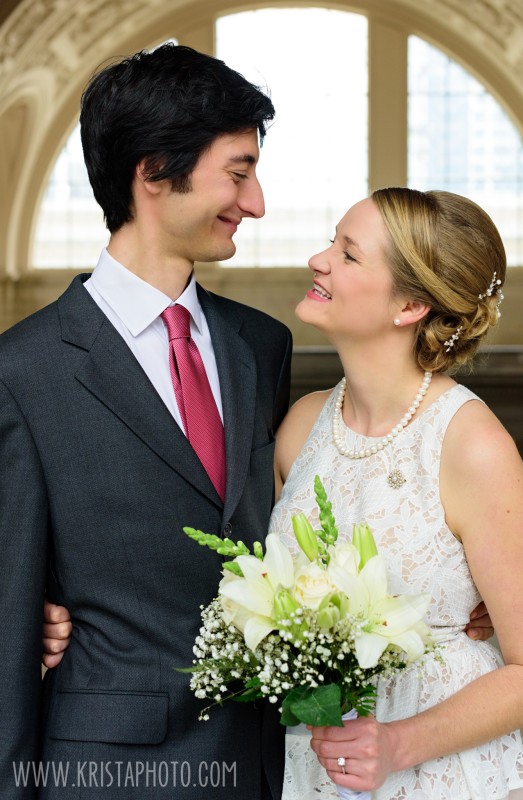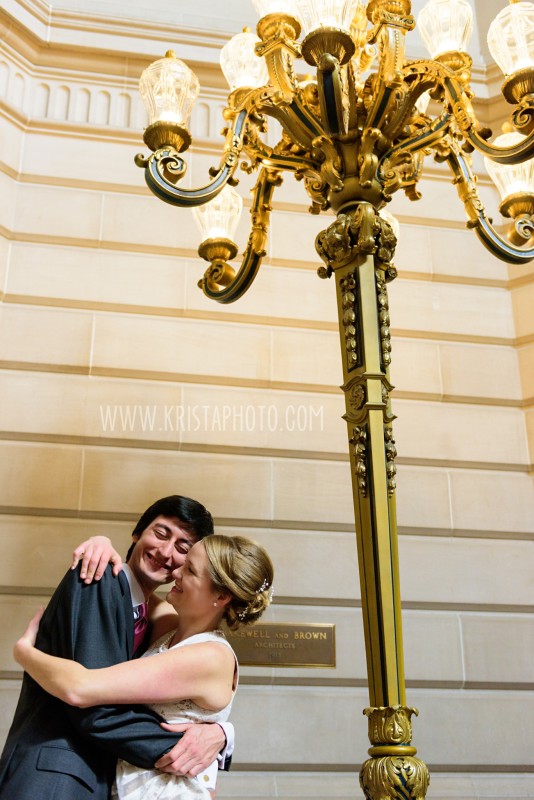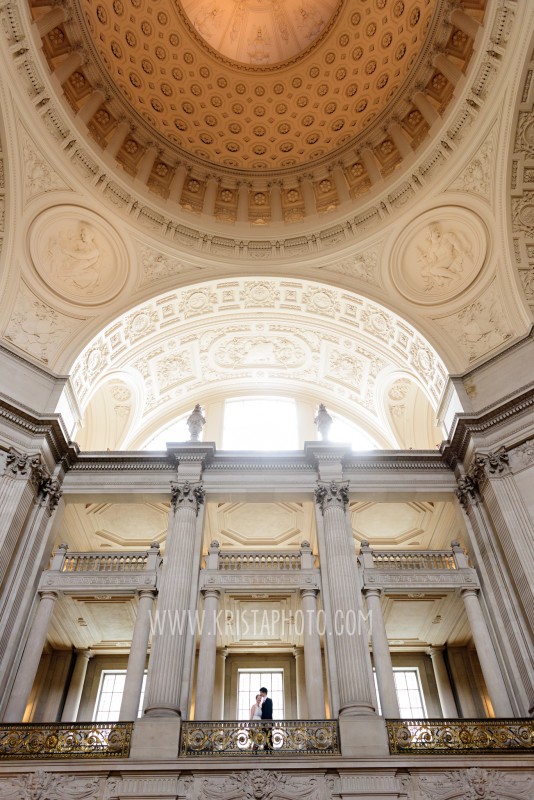 So, I caught this image as I was running from one balcony to the floor below… I look over while I'm at the top of the stairs and they're just having this sweet, romantic moment without a care in the world as to whether or not I was shooting any photos.  THIS is my kind of portrait session, you guys!  They were just enjoying each other – whether on camera or "off" – and there's nothing more photogenic as far as I'm concerned.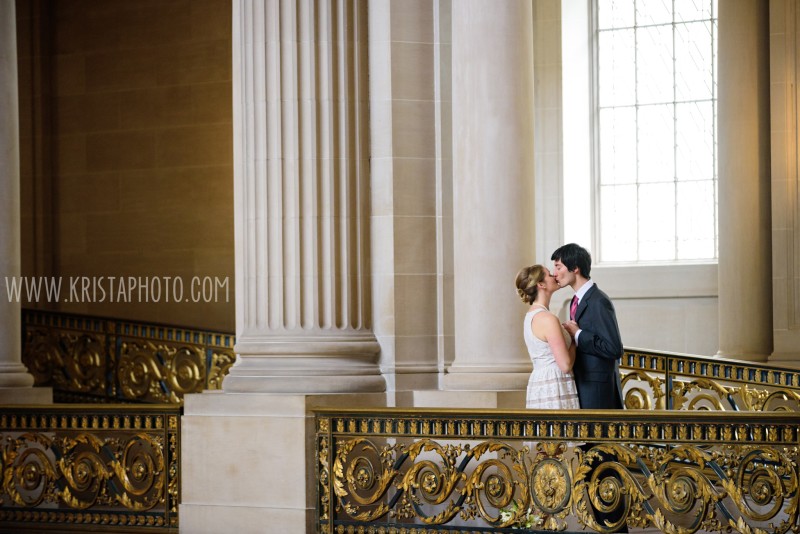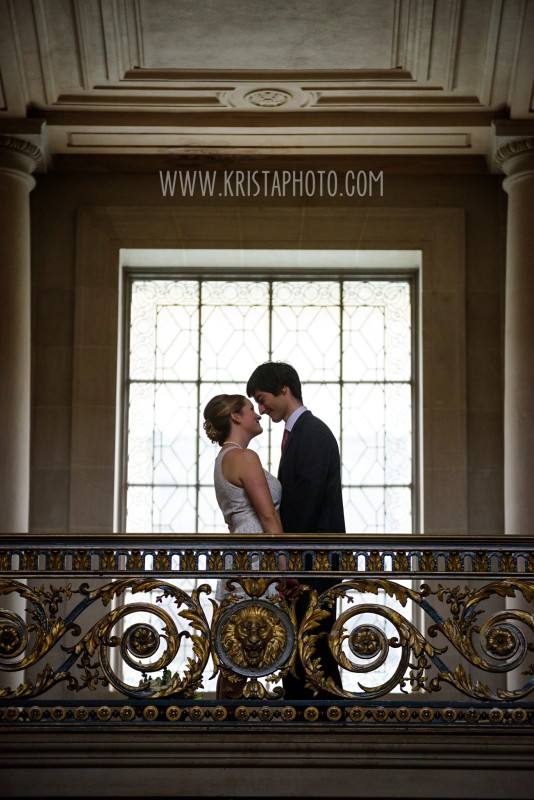 After we shot some portraits around the building, it was time to make it official!  Signing the paperwork with the judge, and Mama :)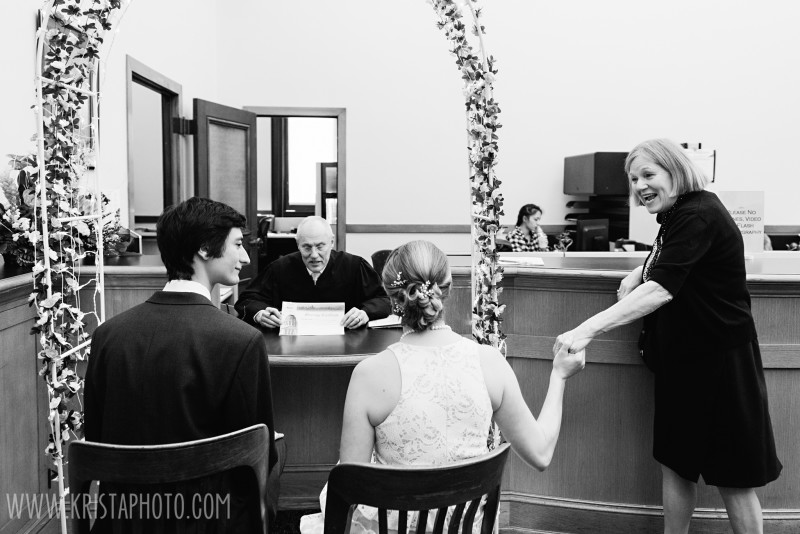 Secret, very important advice for the wedding…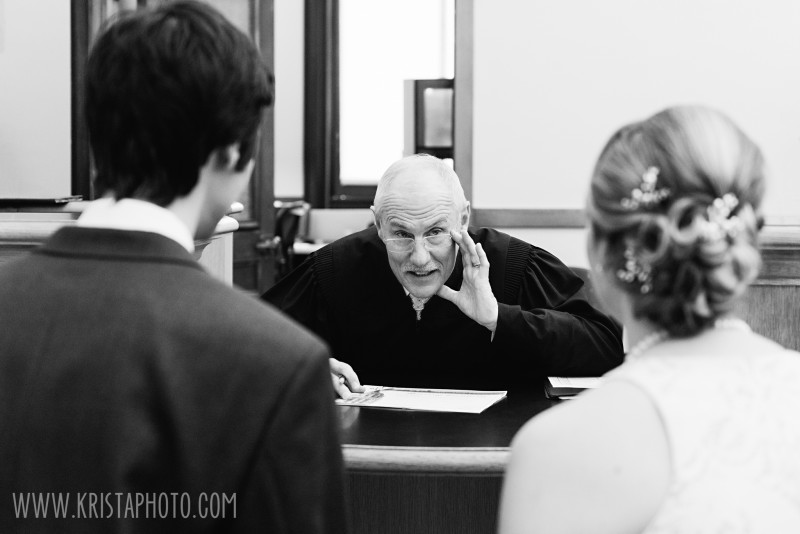 Time to get hitched!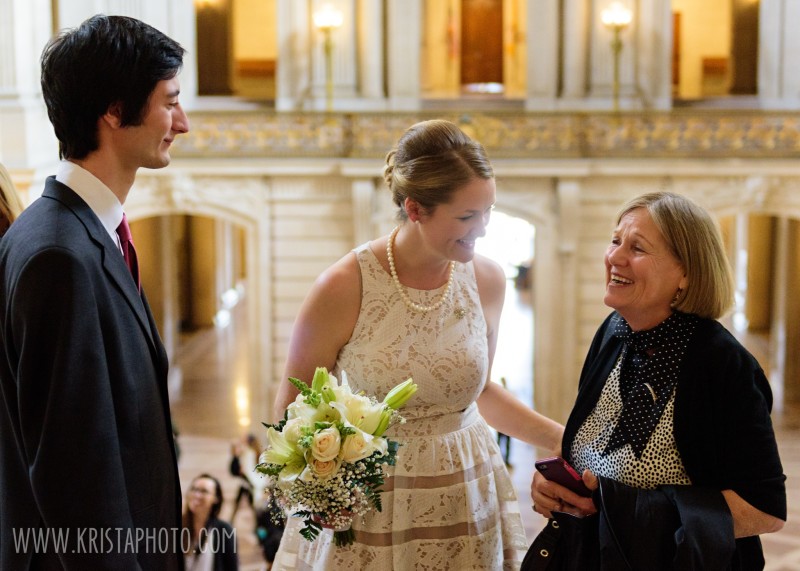 They got to have their ceremony in the grand rotunda, surrounded by just a handful of family and friends… it was beautiful!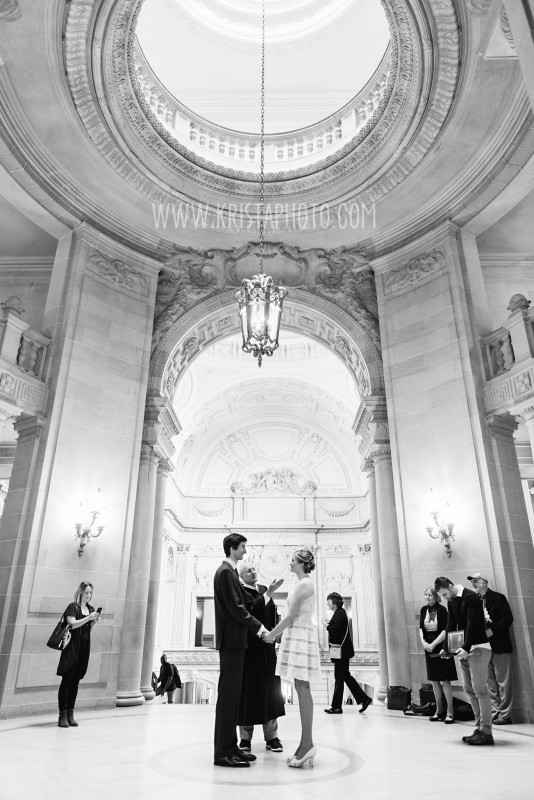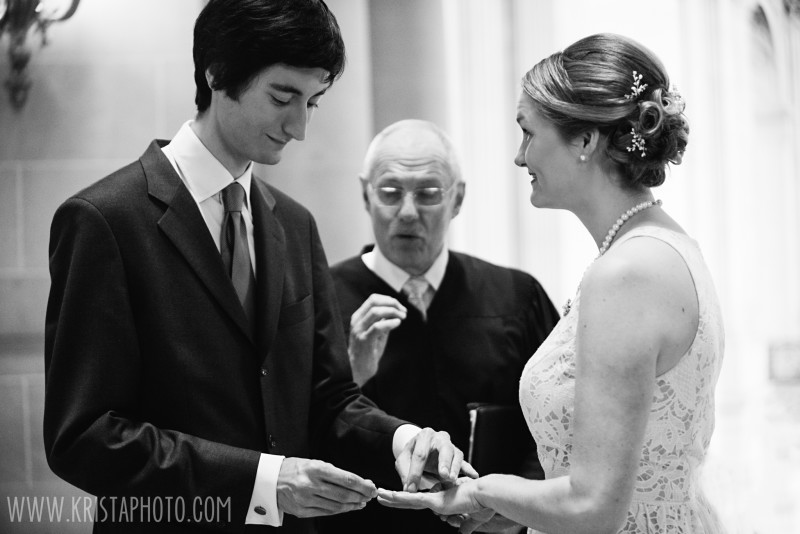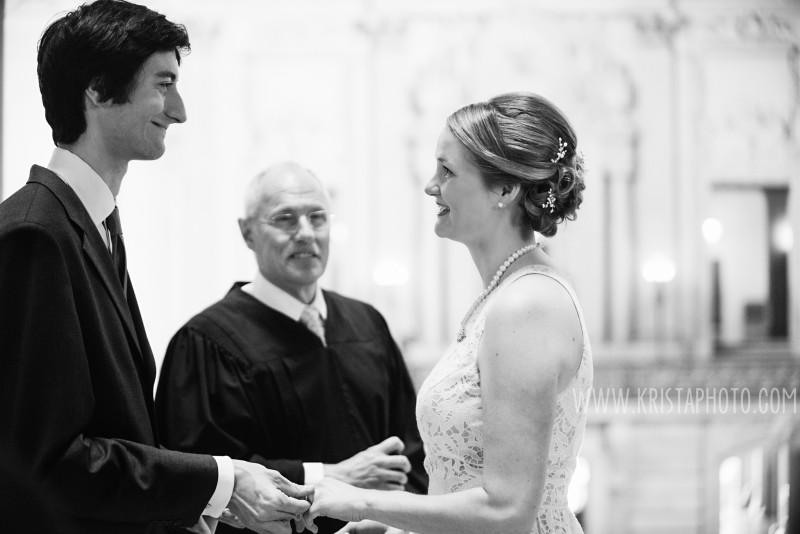 Skyping in Martin's family back in France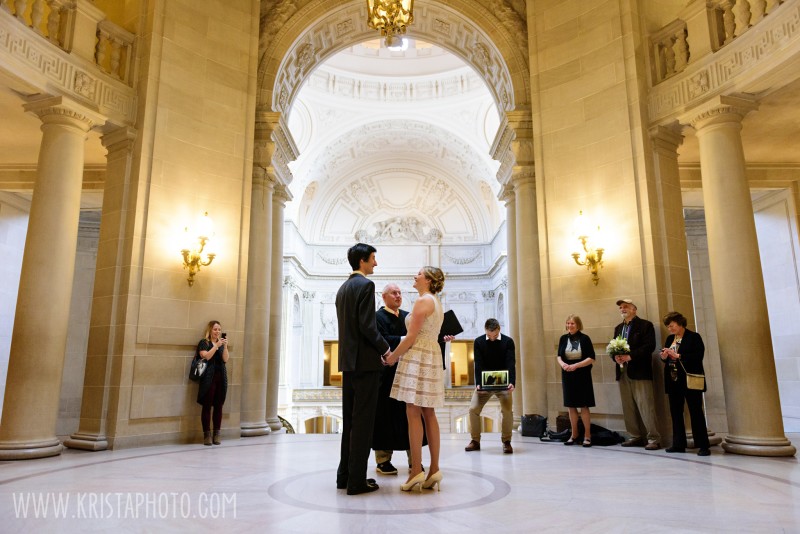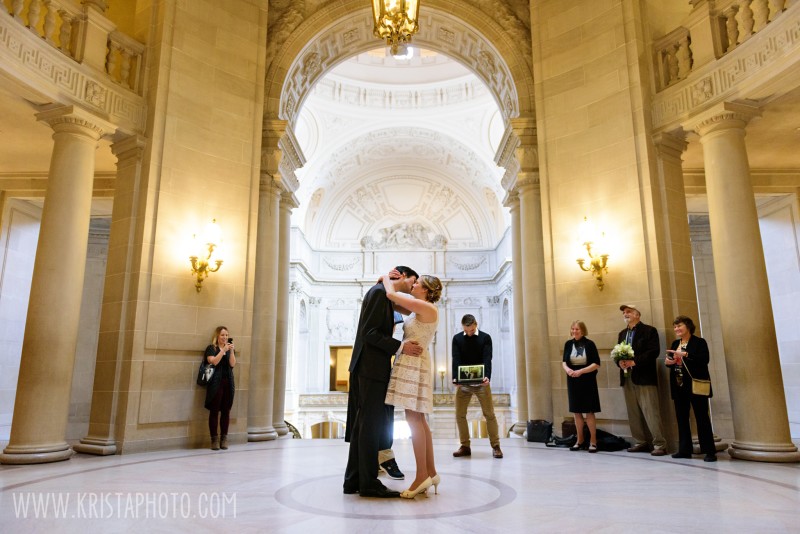 Yay! It's official!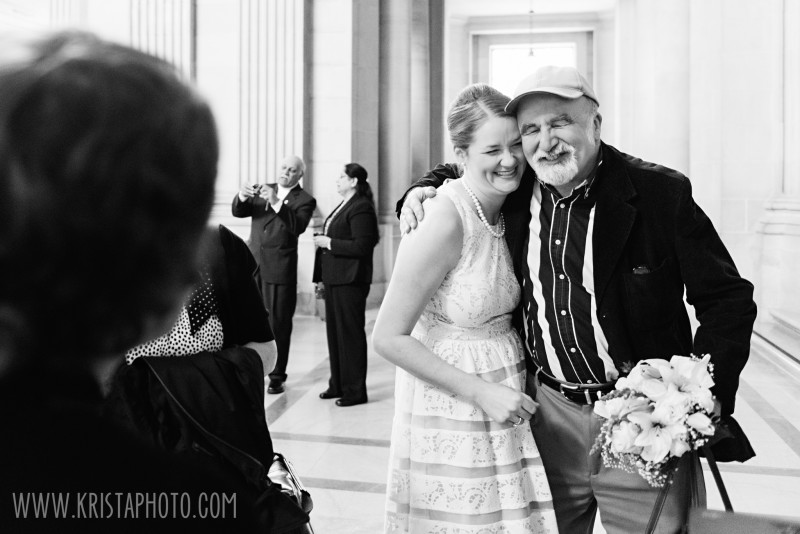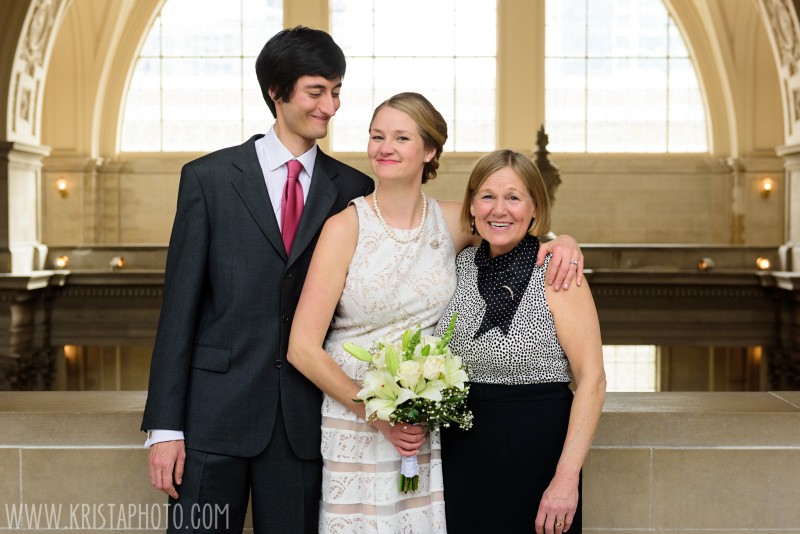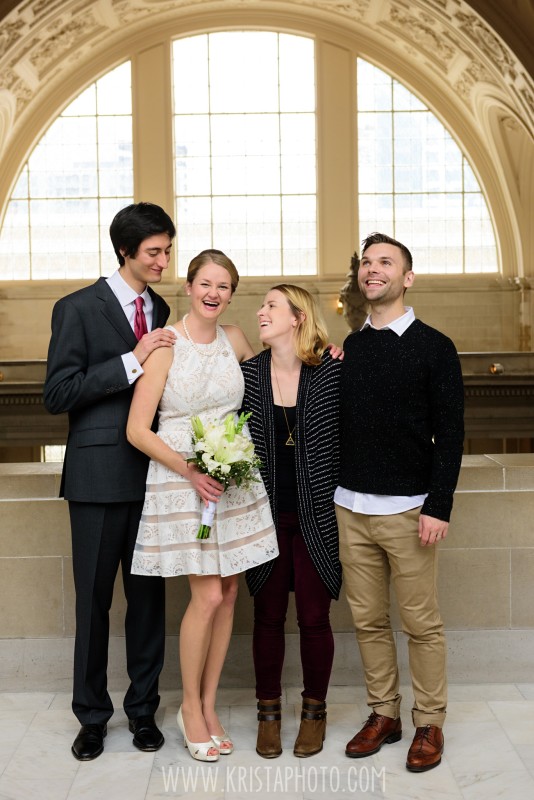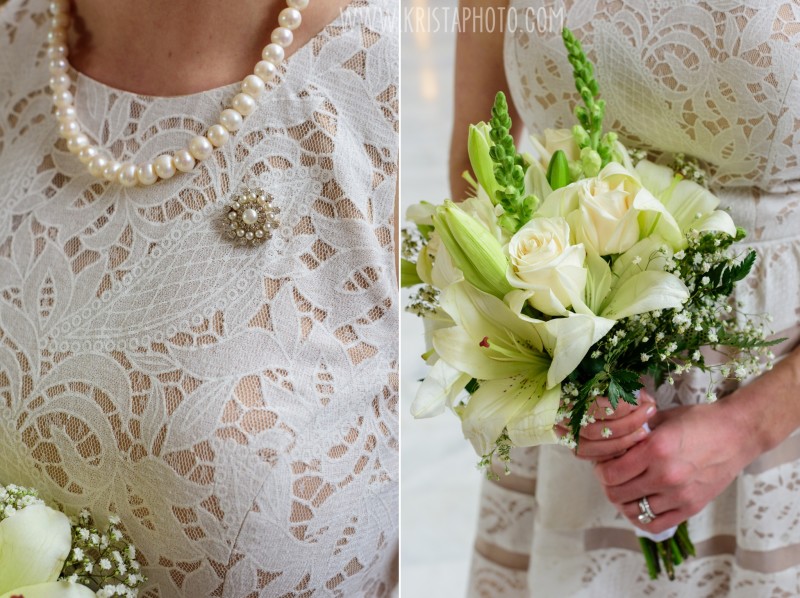 Hey look, I was there too!  Please note how short I am next to these people…lol!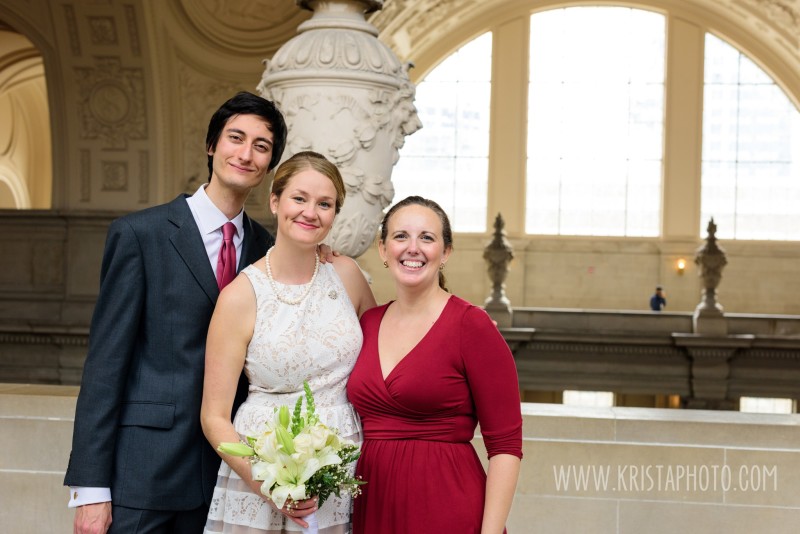 The outside is just as lovely as the inside…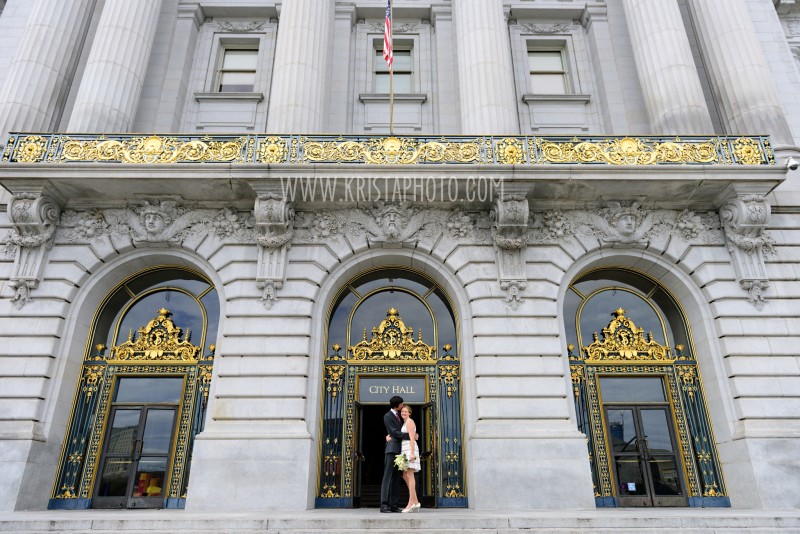 SO EXCITED!!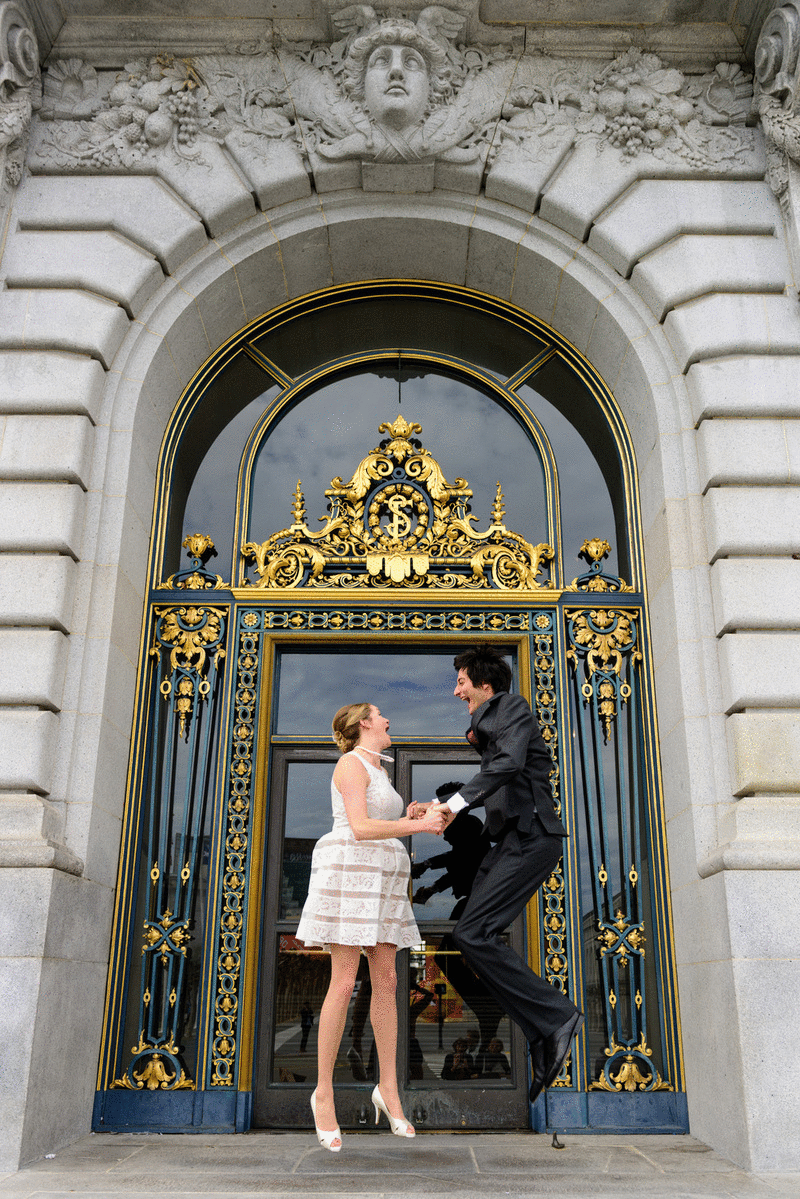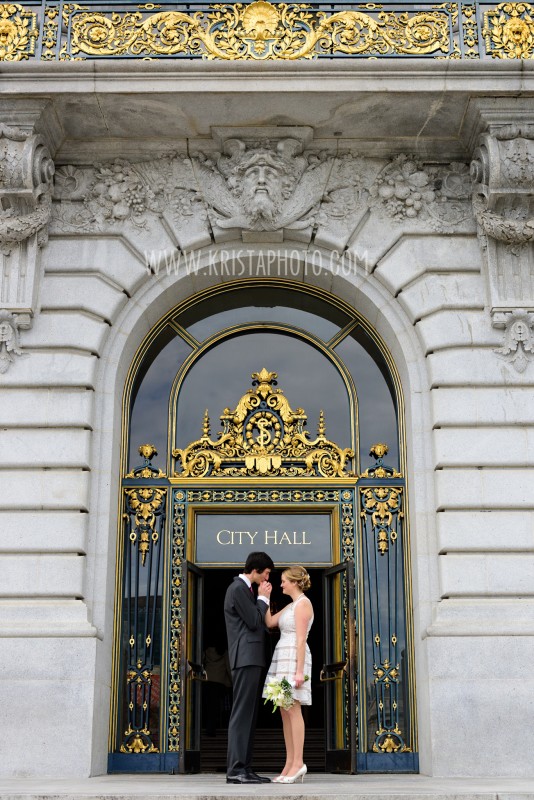 We all went out to lunch to celebrate the happy couple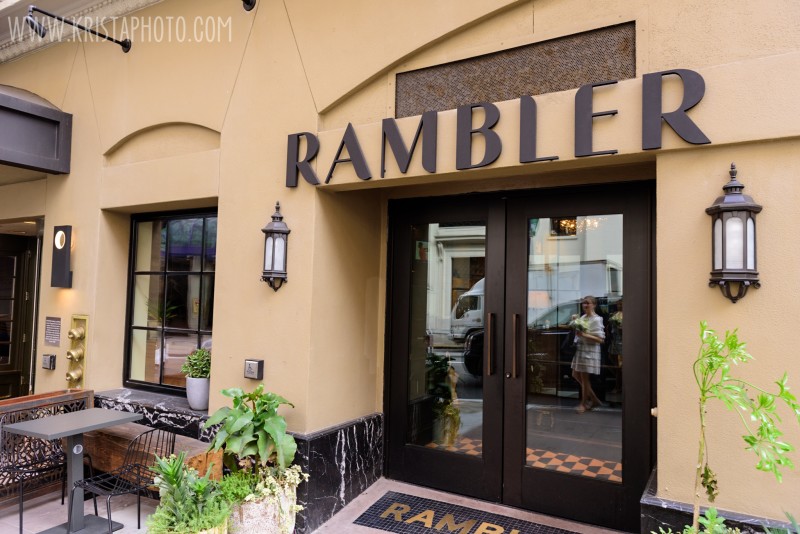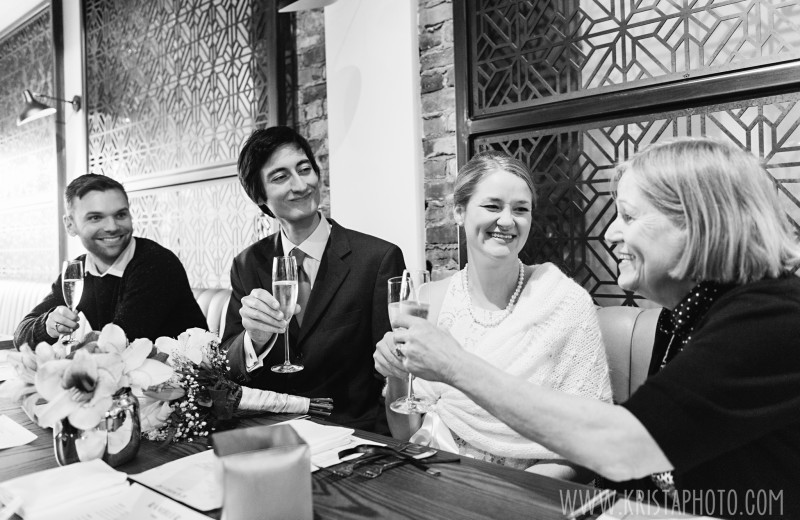 Here, they got to exchange their hand-written vows.  Martin spoke of growing old together and having grandchildren together and we were all pretty much sobbing 💗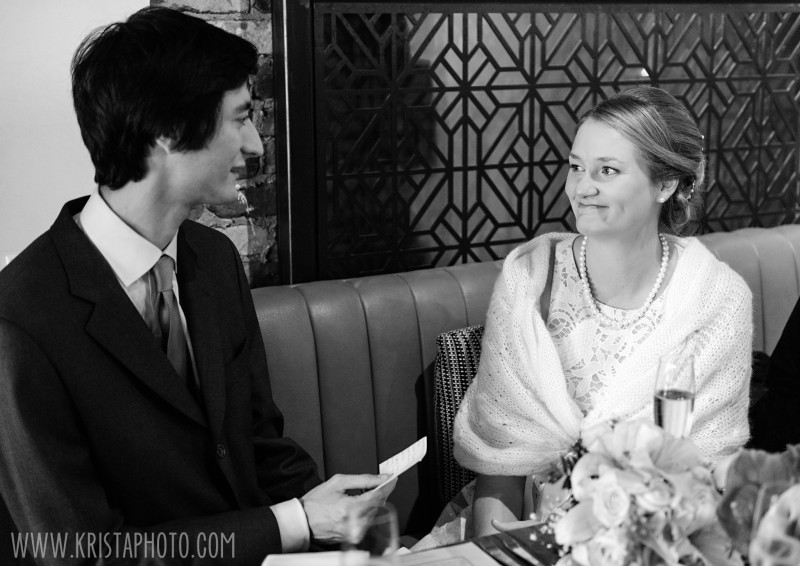 Ingrid & Martin – I am SO glad I could be there to document this truly wonderful day!  I cannot wait to celebrate some more this August!!!
To view more of my favorites, check out the album on Facebook!